Celebrity Solstice
Overview
Named one of the 'Best Cruise Ships' in 2011 by Frommer's, Celebrity Solstice is one of the line's more decorated vessels. Solstice is the first of Celebrity's Solstice Class of cruise ships along with sister ships Eclipse, Equinox, Reflection and Silhouette. The Solstice was launched in 2008 and underwent major refurbishments in 2016. Solstice has room for 2,850 guests catered to by a crew of 1,500.
Choose from five opulent stateroom options for your cruise to Alaska or Australia.
Cabin Options
Staterooms and suites on Celebrity Solstice come loaded with tons of great features including plush bathrobes, custom bath products, hair dryer, mini-bar, security safe, Wi-fi, flat-screen TV, and 24-hour room service.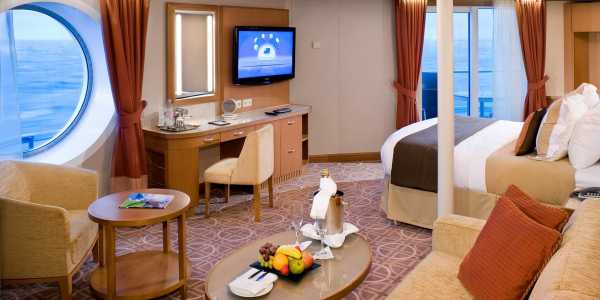 Suites
Size: 380 sq. ft. to 1680 sq. ft.
Occupancy: Up to 4 guests
Celebrity Solstice Suites range from a comfortable 380 sq. ft. to the amazing 1,680 sq. ft. penthouse suite. All suites come with premium amenities like a daily fruit platter, fresh flowers, Bulgari bath products, afternoon tea, evening snacks and 24-hour butler service.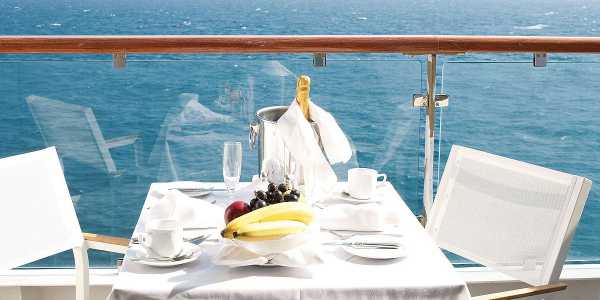 Veranda Class Staterooms
Size: 248 to 680 sq. ft.
Occupancy: Up to 4 guests
Veranda Class Staterooms are 248 to 680 sq. ft. in the 2-bedroom family stateroom. These rooms have a private balcony with lounge furniture, and some come with either a sofa bed or bunk beds to sleep up to 4 guests.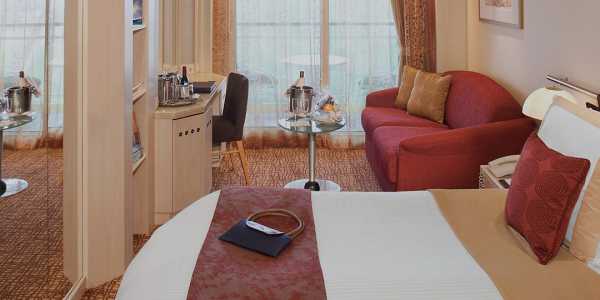 Concierge Class Staterooms
Size: 248 sq. ft.
Occupancy: Up to 3 guests
Concierge Class Staterooms offer 248 sq. ft. of space and come with priority check-in, flowers, daily fresh fruit platter, upgraded room service menu and priority seating at specialty restaurants.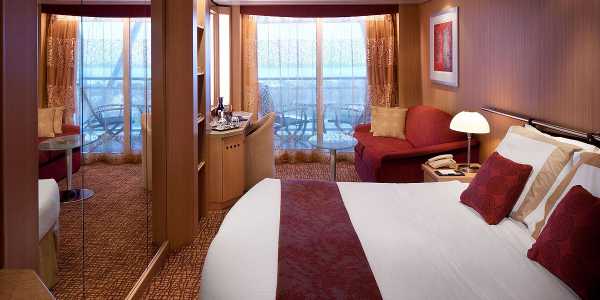 Aquaclass Staterooms
Size: 248 sq. ft.
Occupancy: Up to 3 guests
AquaClass Staterooms offer 248 sq. ft. of comfort, perfect for guests wanting a spa pampering experience. These rooms include entry to the Persian Garden and Relaxation Room. These cabins include a personal spa concierge.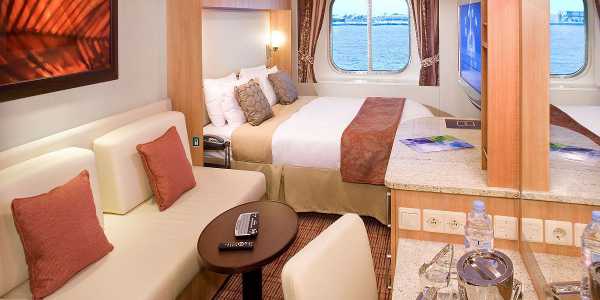 Ocean View Class Staterooms
Size: 177 sq. ft.
Occupancy: Up to 4 guests
Ocean View Class Stateroom with its picture window and 177 sq. ft. of living space. Ocean view rooms sleep 2 guests, but some rooms have a sofa bed to accommodate 3 to 4 passengers. These cabins have a small sitting area, closet space, and a bathroom with shower.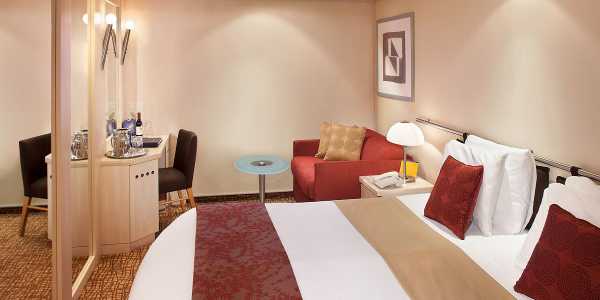 Inside Class Staterooms
Size: 183-200 sq. ft.
Occupancy: Up to 4 guests
Inside Class Staterooms are the perfect size for 2 guests and range from 183 to 200 sf. Some cabins have a sofa bed, or upper Pullman-style bunk beds to accommodate 3 to 4 passengers.
Itineraries, Sailing Dates & Pricing
Entertainment & Activities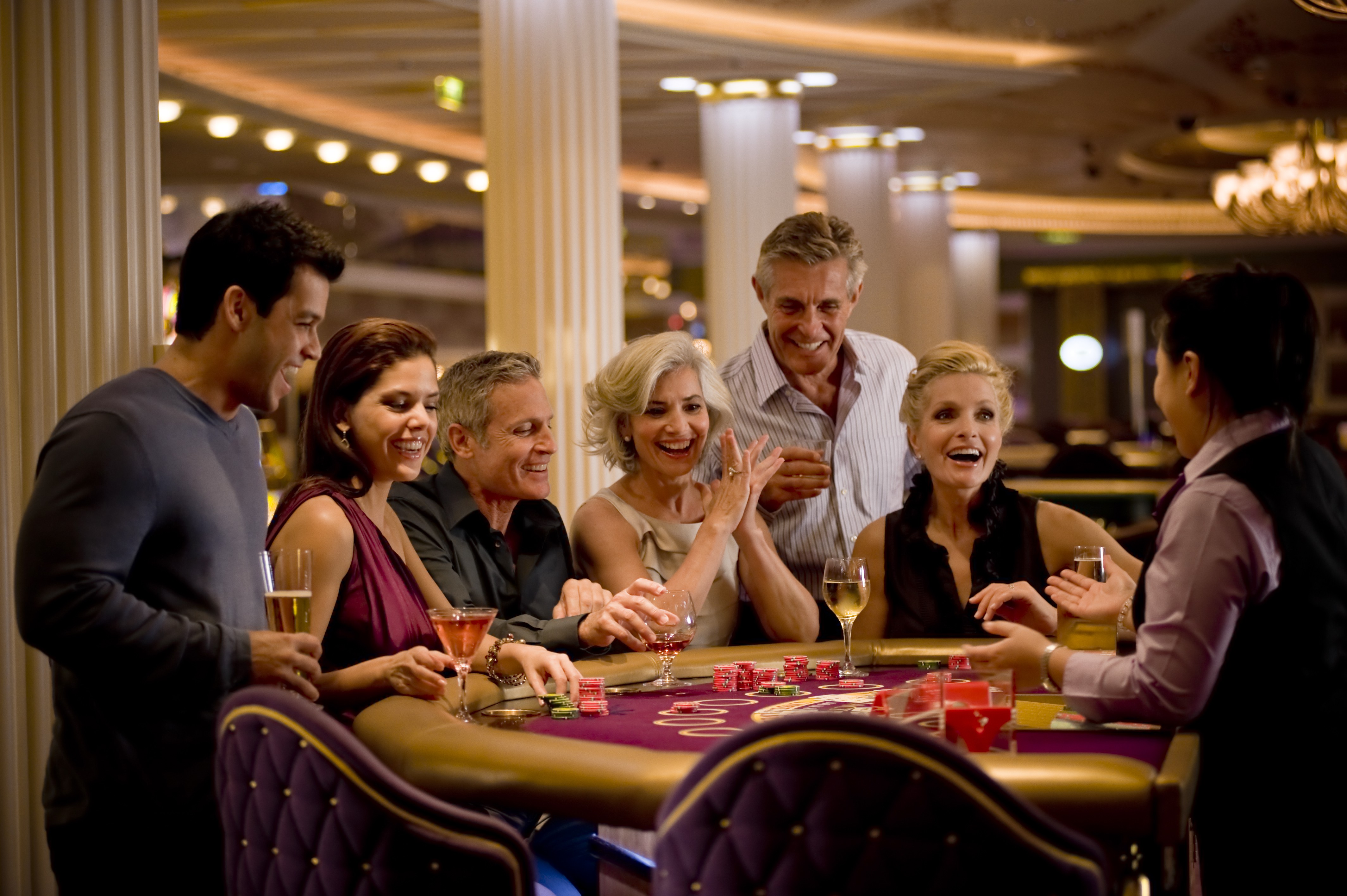 Nothing says vacation like some quality R&R - and that's just what you'll find at the AquaSpa® by Elemis®, one of the largest spas at sea. Choose from an extensive menu of exclusive treatments like the Elemis Oxydermy Facial. The AquaSpa also features a state-of-the-art Fitness Center complete with customized classes.
A notably unique entertainment option, Celebrity Solstice's Hot Glass Show allows guests to view live glassblowing demonstrations in an exhibition from the renowned Corning Museum of Glass. Head to the Sky Observation Lounge to enjoy sweeping ocean views while you sip on a handcrafted cocktail, and join the party at night with live music and dancing. Unwind at the Lawn Club with a beautifully manicured lawn on the highest deck of the ship that invites relaxation.
Dining Options
Enjoy a variety of casual to elegant dining options while relaxing on your next cruise on the Celebrity Solstice. The various dining options are described below with their deck locations.
Grand Epernay, on decks 3 and 4, is the ship's main dining room with a Hollywood decorating scheme. Elegant chandeliers, fine linens, and a 2-story glass wine tower fill the restaurant offering world and continental cuisine choices. Breakfast and lunch have open seating while reservations are required for dinner.

Deck 5 Dining Options

Blu is the specialty restaurant open to guests staying in AquaClass staterooms. The restaurant features many of the items on the Grand Epernay menu. If space permits, guests staying in the suites may request seating at Blu.
Head to Silk Harvest for Asian-inspired food from Vietnam, Thailand, India, Japan, or China. A $35 surcharge allows you to order small plates, sushi, large plates, and desserts.
Murano is a specialty restaurant offering à la carte dining for $50 per person or a 5-course tasting menu for $89 per person. Featured menu items include hot goat cheese appetizer, surf & turf, and grand mariner soufflé.
Tuscan Grille is a classic steakhouse also serving up classic Italian favorites including antipasti bar and eggplant parmesan. This specialty restaurant charges $45 per person.
Bistro on Five has a $5 per guest surcharge, but lets you order as many savory or dessert crepes and panini sandwiches as you want.
Michael's Club is an exclusive lounge and dining area for guests staying in the Celebrity, Signature, Royal, Penthouse and Reflection Suites, as well as Captain's Club Zenith members.
Café al Bacio & Gelateria serve up delicious gelato, Italian ice, pastries, cookies and coffee creations. If you are getting ice cream, ask to have it served in one of the freshly made waffle cones.

Deck 12 Dining Options

Spa Café, near the Canyon Ranch SpaClub, serves up fresh, simple, and flavorful dishes. Choose from a variety of refreshing fruit smoothies, salads, lean cuts of meat, and fresh seafood for breakfast or lunch.

Deck 14 Dining Options

Mast Grill & Bar, by the pool deck, is the perfect place to grab a burger, hot dog, grilled chicken, or french fries.
Oceanview Café & Bar is the ship's main buffet dining area open for breakfast, lunch, dinner, and afternoon tea. Small island serving stations offer a variety of pizza, pasta, sushi, meats, ice cream and desserts.

Deck 15 Dining Options

Patio on the Lawn is the perfect place to enjoy a cup of coffee or get a picnic basket meal to eat by the Lawn Club.
Find Your Celebrity Cruise
Discover the World on These Cruise Lines
Search for Cruises & Compare Deals!
Signup for Cruise Deals
Exclusive access to private sales, customized specials & more