Cruise Like a Norwegian
With its recent $3 billion acquisition of Prestige Cruises (the parent company of Regent and Oceania Cruises), Norwegian Cruise Line certainly deserves the spotlight this week. This move solidifies Norwegian's place as a powerhouse cruise line and a force to be reckoned with in the industry.
Norwegian Cruise Line, which was founded back in 1966, began as a one-ship brand that sailed only to the Caribbean. Now, 48 years later, Norwegian features itineraries in top destinations such as Alaska, the Bahamas & Florida, Bermuda, Canada & New England, Caribbean, Europe, Hawaii, Mexican Riviera, Pacific Coastal, Panama Canal, South America and Transatlantic. One unique feature of sailing with Norwegian is its large number of departure ports including nine domestic ones. Its ships depart from Boston, Houston, Los Angeles, Miami, New York, Tampa and more making it an attractive and convenient choice for travelers in the U.S.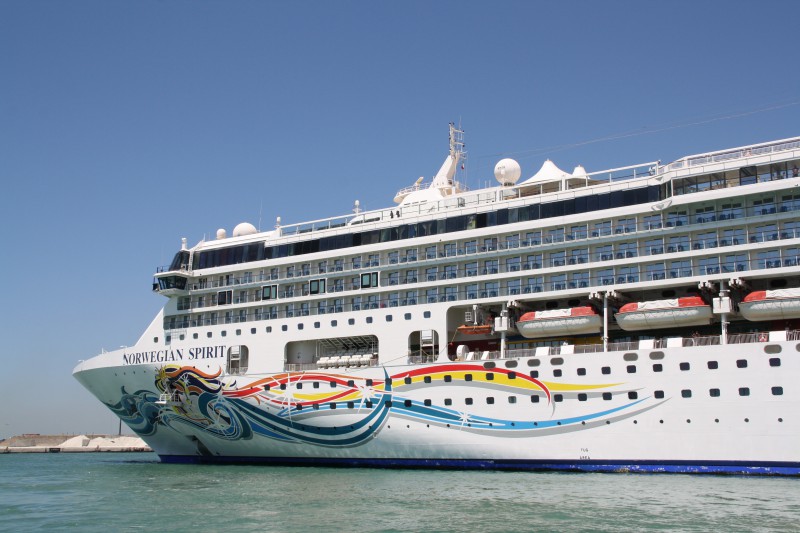 Norwegian stands out not only for its extremely colorful ships, but for its distinctive, laid-back style that appeals to a diverse crowd ranging from young families to older couples and singles. Norwegian prides itself on the unique culture it crafted called "Freestyle Cruising." While onboard, you're encouraged, as its slogan says, to "Cruise like a Norwegian." With free-style cruising, there is no dress code, no fixed dining times and no assigned seats. Norwegian wants guests to enjoy its cruises however they prefer without any pressures or requirements to stick to a schedule. And isn't that just how vacations should be?
Fabulous entertainment is another perk you can expect onboard. For your enjoyment, the ships feature Broadway and Off-Broadway productions, performances from the Blue Man Group, game shows like Deal or No Deal, live concerts and Grammy tributes, hilarious comedy shows and so much more. The line also has a relationship with Nickelodeon, which the younger travelers adore. Characters entertain kids throughout the ship with themed activities like dance parties and arts & crafts. Norwegian unsurprisingly took home this year's award for Best Cruise Entertainment in Cruise Critics' Annual Editor's Pick Awards. (To learn about all the rankings for Best Cruise Lines of 2014, check out our blog post.)
Norwegian's 13-ship fleet is considered to be youngest among the major lines in North America, with almost all ships launched during the 21st century. This is another feature that sets this cruise line apart, and certainly should be a comfort to anyone nervous about cruising. The line has also invested more than $250 million in "Norwegian NEXT," a program designed to provide upgraded and newly added experiences on eight of its ships. This project began in 2013 and will continue through 2015.
Its most recent fleet additions, the Norwegian Breakaway and Norwegian Getaway, carry close to 4,000 passengers each and are two of the largest cruise vessels in the world. In fall of 2015, the brand will be adding its 14th ship called Norwegian Escape, which will feature Eastern Caribbean itineraries. This will become the largest ship to-date for Norwegian with capacity of approximately 4,200 passengers.
Norwegian Cruise Line vessels also feature accommodations for every type of traveler from studio rooms for solo travelers to luxurious Haven suites that feature 24-hour butler service and can sleep up to eight guests. Norwegian ships also contain a significant number of connecting cabins, perfect for family vacations or spring break travel.
Norwegian is a great cruise line for those looking to have a relaxing and fun vacation experience at an affordable price. Check out the latest Norwegian Cruise Line deals and get ready to set sail on a freestyle cruising adventure.
Signup for Cruise Deals
Exclusive access to private sales, customized specials & more