Here's What You Get With Your All-Inclusive Vacation
Great! You're going to an all-inclusive Mexican resort in the beautiful Riviera Maya. You know it includes the sunshine, the beach and the ocean views, and that's enough for you. But what else is included in your room price? All-inclusive vacations vary widely by resort, so be informed before you get there and discover that it's not really ALL-inclusive.

Typical All-Inclusive Amenities
Meals: All meals are generally included, and you may even have a choice of buffet or a la carte restaurants. Breakfast, lunch and dinner buffets are included, as well as a la carte dinner and snacks. Some resorts advertise 24-hour service, so food is available at all times. Be careful: Specialty restaurants, in all-inclusive resorts and on cruise ships, may incur extra charges. Be sure to ask first.
Adult Beverages: Unlimited domestic and imported premium brand beverages: These are generally included at an all-inclusive resort. Be careful: Some resorts charge extra for "top shelf" brands of liquor. See "About Alcoholic Beverages," below.
Daytime organized activities and nightly entertainment. These include games in the pool, live bands in the tiki bar, and merengue lessons in the lobby. Be careful: It might not include scuba lessons, admission to specialty night clubs or off-resort excursions.
Use of sports equipment and courts: Beach volleyball, tennis courts, paddle courts.
Clubs for children and teens w/ supervised activities.
Introductory scuba lesson. This lesson usually occurs in the swimming pool, and is called a "resort course." It does not certify you for anything else – But it is a good place to start!
Internal transportation around resort. In larger resorts, there is usually some form of transportation such as a golf cart to take you from place to place.
Use of fully-equipped fitness center and some water sports equipment, usually non-motorized. For example, many resorts offer kayaks, rowboats, boogie boards, snorkeling equipment, inflatable floats and stand up paddleboards (SUPs).
Beach chairs and pool towels. Ask about these amenities. Some resorts expect you to take your towel from your room or suite and return it there. Others offer towel pickup and return at the pool or beach. Beach chairs usually cannot be "saved" by putting a towel down, or by leaving personal belongings there. If you want a specific chair or area, get out there early. Resorts are really cracking down on chair hogs.
All gratuities included, but please see "About Gratuities," below.
About Gratuities: At Sandals, Beaches and Couples resorts, they are strict about their no tipping policy, and staff do not accept tips. At other all-inclusive resorts, gratuities are included, and you are not required to tip. But some guests do tip for exceptional service. In the case of housekeeping, tipping every day may enhance the level of service. If your room comes with a private butler, that person should be tipped for excellent service. In Mexico, tipping is greatly appreciated due to the low pay and high cost of living in resort areas. Even at an all-inclusive resort in Mexico, it's a good idea to tip. If you are unsure, you can ask the staff member at the check-in desk if tipping is allowed, or encouraged.
Off property, the shuttle driver, taxi driver, and the curbside baggage handler at the airport, all expect and deserve tips of a few dollars.
About Alcoholic Beverages: Although many all-inclusive resorts throw in all adult beverages in the price, some specify "house brands." This means, if you order scotch on the rocks, you won't pay extra. But if you specify Chivas Regal, that will cost you. Read the fine print carefully before you get a bad surprise. Also be careful of the stocked minibar. This amenity usually includes water, beer and soft drinks. Other liquors may be extra. "Stocked minibar" can be loaded with extra costs.
About Airfare: Many all-inclusive Caribbean resorts offer vacation packages that include airfare. If you see an ad online that says, "Air & 5-nights all-inclusive vacation for $899pp," you can be sure the airfare is only included if you are flying from JFK, Miami or LAX. If you are flying from Enid, Oklahoma, your price will certainly go up. Before booking, make sure you are looking at the price of the vacation from your home airport. These deals are amazing when you can find them. The online booking sites usually have a search widget that allows you to specify the airport along with the desired date of your vacation.

Other Amenities, Probably Not Included
Transportation: If you want to go into town, take a trip across the island, or try an off-property restaurant, your transportation from the resort is probably not included. Some city hotels have started offering shuttles within a few miles of their locations, but don't count on this service in Cabo or Punta Cana. You'll most likely have to pay for a taxi or city bus.
Entertainment: Water sports equipment is often included in your stay, but you will have to pay for motorized jet skis and personal watercraft. (Go ahead, it's really fun!) Often, your cover charge for the nightclubs is included, but be sure to ask. Sometimes the night clubs are operated by third-party companies and will charge a small fee to enter.
Greens Fees: Unless it is a designated "golf resort," you will probably have to pay greens fees and golf cart rentals even when the course is adjacent to the resort. Be sure to ask for discounts.
Specialty restaurants: There may be a free buffet at your all-inclusive resort, but the specialty restaurants may require both reservations and payment. The resorts are moving away from this trend, and now most of the onsite dining venues are included, but be sure to ask.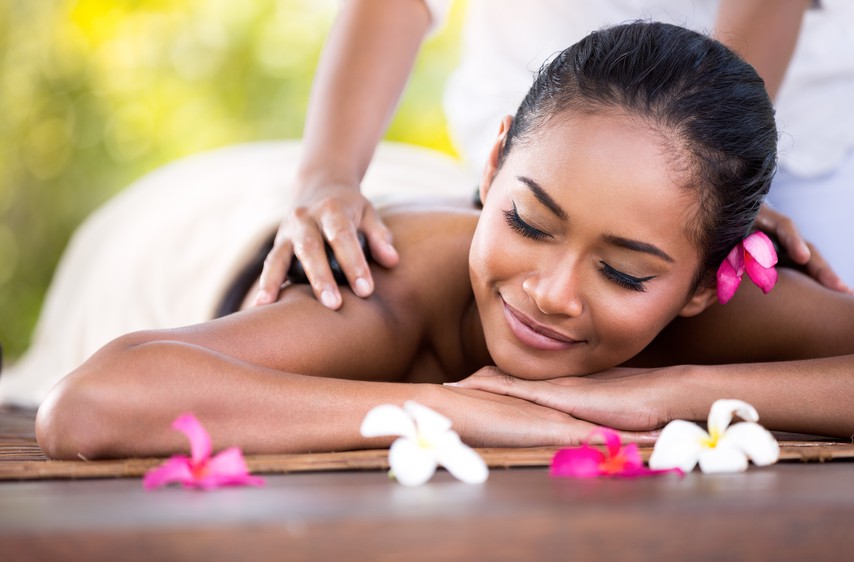 Spa Treatments: At high-end luxury resorts, you may be able to get a relaxing massage on the beach in your lounge chair for free. At most all-inclusives, even if the spa is part of the resort, you will have to pay for spa treatments and tips for the staff.
WiFi: This is a rapidly changing area of hotel and resort management. If the resort does offer free wifi, be sure it is secured with a password. Some scam artists have been able to set up fake wifi systems that are actually open portals allowing them to steal your information. Wifi might be free at your resort, but be cautious in its use.
One last note: All-inclusive rates are almost universally "per person." This means you'll have to double it for you and your sweetie — even in the same room or suite.
Going on an all-inclusive vacation is a ton of fun, and it's so nice not to worry about cost once you're there. It's the ultimate in relaxation and stress-free vacationing. The moral of this post is this: Read the fine print, and know what's included in your all-inclusive.
By Kay D. Harrison
Signup for Vacation Deals
Exclusive access to private sales, customized specials & more