Sometimes the Shore Excursions Make the Cruise
Shore excursions are optional short day trips and tours that entertain cruise ship passengers while in port. Sometimes, they are the best part of a cruise vacation. Shore excursions are usually booked ahead of time and do cost extra (unless you are cruising on Regent Seven Seas or Silversea Cruises). Here are some of the best shore excursions we have experienced on various cruise lines.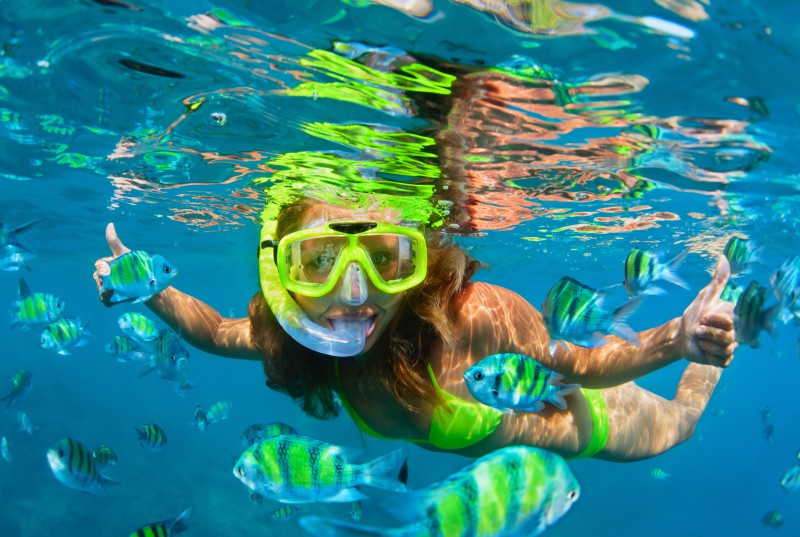 Dog Sledding & Glacier Flightseeing by Helicopter – Alaska offers many opportunities to see the world as it once was, far from civilization and unspoiled by humans. This helicopter flight and dog sledding experience will show you the pristine evergreen forests above Skagway where you'll look down on towering waterfalls and craggy, snow-covered peaks. You'll land on the ice-covered Denver glacier and climb aboard a traditional Alaskan dog sled. Instructed by professional mushers, take the reins and experience a wild one-hour thrill ride across the ice, pulled by adorable and energetic Alaskan huskies.
Bay of Islands Cruise and "Hole in the Rock"– One of Princess Cruises' most popular excursions, this luxury Catamaran cruise through the islands of New Zealand is a relaxing yet fascinating tour of the coastal formations of this island nation. You'll cruise past the scenic Cape Brett Lighthouse, a historic lighthouse with its internal workings still in place, and see Cathedral Cave nearby. At the far side of the Bay of Islands, the Catamaran will cruise around Piercy Island and glide through a 210-foot hole in a rock, created by centuries of wind and surf. This natural wonder is truly awe-inspiring. Along the way, pods of dolphins often accompany the boat.
Disney Cruise Line's Grand Cayman
Dolphin Swim and Stingray City – This exciting two-part tour brings you face-to-face with two of the world's most beloved sea creatures: the bottlenose dolphin and the stingray. The adventure begins with a short drive past beautiful Seven Mile Beach to Dolphin Cove, where you can enjoy a narrated nature walk and hold exotic birds such as lovebirds and cockatoos. You will then be admitted to the lagoon, where the staff gives an orientation explaining how to keep the dolphins – and yourself – safe. The encounters are brief, for the dolphins' sake, but you'll have a chance to interact, play and swim belly-to-belly with these amazing ocean mammals. As one reviewer said, "It's like playing with puppies underwater."
The next phase of the trip is a ride on a small boat across clear, aqua-tinted waters to a natural sandbar where stingrays congregate. You'll have a chance to jump into the water, which is usually about four feet deep, and snorkel with the friendly wild stingrays. They are not shy, and seem to enjoy touching and even kissing humans. This whole adventure is, as Disney calls it, splashtacular.
Haleakala Volcano Downhill Bike Ride – If you enjoy biking downhill, this will be the ride of your life. Don't let the early (3:45am) departure dissuade you from taking the early ride. The view of the sunrise from the rim of the Haleakala Volcano's crater is utterly breathtaking. It's nearly two miles above sea level, and sometimes above the clouds. From there, you will be driven down to 6,500 feet altitude and fitted to a bike and helmet. The guides keep everyone safe, at manageable speeds, and stop to explain the sights, the culture and folklore as you go. You'll stop along the way for a delicious picnic.
During the descent, you'll pass through several distinct ecosystems, including alpine desert, subalpine shrub lands, golden grasslands, bogs and tropical forests. This is nature's roller coaster, with more than 200 twists and turns along the way. In the distance you'll see incomparable ocean vistas of the blue Pacific. This ride is Maui's most popular land tour and a "must-do" if you have only one day in Maui to see the sights.
Signup for Cruise Deals
Exclusive access to private sales, customized specials & more