The Best Ships, Itineraries and Cruise Deals
It's the moment we've all been waiting for. The results are in, and this year's best cruise ships have been officially announced. Each year, Cruise Critic, an online review and information site all about cruises, releases its Editors' Pick Awards for the best cruise ships in the industry. Organized by category, these rankings are a great tool to help you pick a cruise line by what you're looking for in your cruise vacation. While readers can use all of these to help plan their next cruise, some of the most useful rankings include Best Ship, Best Entertainment, Best Itineraries, Best for Families, Best for Luxury and Best Value for Money.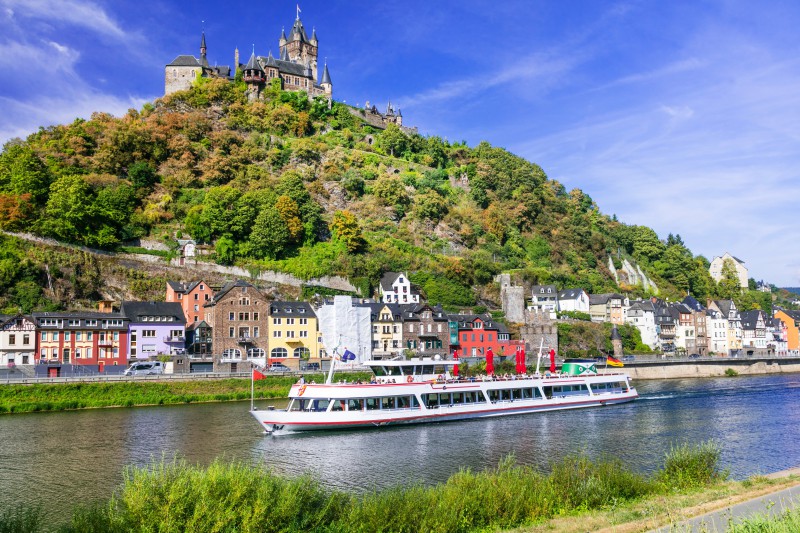 Here is the full list of rankings for Best Cruise Ships of 2014:
Best Ship: Quantum of the Seas (Royal Caribbean International). This brand new ship, first in new the Quantum Class, had its big debut this month. It features state-of-the-art activities and amenities including skydiving simulation, robotic bartenders, interconnected staterooms and more.
Best Ship Refurbishment: Oceania Cruises (R-Class). Recent $50 million renovations on its smaller R-Class ships (Regatta, Insignia and Nautica) gave the already luxurious ships newly updated suites and staterooms, expanded restaurants, upgraded spas and show lounges plus more.
Best for Luxury: Ponant Yacht Cruises & Expeditions. These intimate luxury ships with a capacity of up to 264 passengers sail to exotic destinations in ultimate style. Pricing on Ponant is "a-la-carte," so you can pick and choose what you would like included in your journey. Guests tend to be mostly well-traveled Europeans and in the 50+ age group.
Best for Families: Disney Cruise Line. It is no surprise that Disney Cruise Line's four ships cater specifically to the needs of parents traveling with their children. Onboard activities for kids have been designed based on specific age groups. Don't worry; there are adult-only amenities as well offering some necessary kid-free zones.
Best Itineraries: Princess Cruises. Known for its vast array of unique itineraries, this is an award consistently awarded to Princess Cruises. Check out our recent Princess Cruises Spotlight post and you will certainly see why.
Best for Adventure: International Expeditions. This brand is mainly a land-based tour operator with focus on ecotourism; however, the company does have two small cruise ships that carry about 30 passengers through the Amazon and Galapagos.
Best Value for Money: Carnival Cruise Lines. It's no secret that Carnival offers some of the best deals in the cruise industry. With more than 20 ships in its fleet, each one ranges in upgraded features and offers something a little different. Do your individual ship research before selecting an itinerary.
Best Dining: Oceania Cruises. This luxury line, which took home the award for Best Ship Refurbishment as well, is also recognized for its impressive, world-class cuisine. Oceania Cruises features an open-seating policy, allowing guests to eat at their convenience at 5-star dining options.
Best Entertainment: Norwegian Cruise Line. With a unique focus on free-style cruising, Norwegian provides top-notch entertainment from the Blue Man Group, Nickelodeon, Broadway, Cirque and more. These cruises have grown in popularity across the U.S., especially with the availability of departures from many domestic cruise ports like Miami, New York, Seattle, New Orleans, Boston and Tampa, among others.
Best Suites: Celebrity Cruises. Almost every suite on this cruise line offers butler service with afternoon tea and pre-dinner appetizers. Celebrity's cabins are considered some of the most spacious in the industry, and suites include large private balconies and luxurious upgraded amenities. Read more about Celebrity in our Celebrity Cruises Spotlight post.
Best Inside Cabins: Royal Caribbean International. An extremely unique and innovative feature of Royal Caribbean's inside cabins is its virtual balconies. These balconies are actually just digital screens on the inner wall that play real-time footage from outside the ship. This makes inhabiting an inside cabin for the length of your cruise much more enjoyable!
Best Standard Cabins: Holland America Line. The standard cabins on Holland America are more spacious and upgraded than is customary on other cruise lines. The line even features an additional class called Lanai staterooms, which are a mix between outside and balcony rooms.
Best Shore Excursions: Azamara Club Cruises. Azamara's shore excursions are one aspect that helps set it apart from the competition. In addition, its focused itineraries include multiple overnight port stays and educational lectures during at-sea days.
Best for Romance: Windstar Cruises. These luxury small-size sailing yachts feature all oceanview staterooms. One of Windstar's unique features is the dining options onboard each ship. The cuisine available is modeled after the stops featured in that specific itinerary. This intimate cruising style is perfect for those looking for a romantic getaway.
Best Cruise Ship Bar: Martini Bar, Celebrity Cruises. If you're on a Celebrity ship, this is the place to be. This bar with a frosted ice surface offers guests a delectable mix of martinis and high-end caviar.
Best North American Homeport: New Orleans. Many cruises depart from this exciting port, which is perfect for an overnight stay (or two) prior to boarding your ship. Visit all the must-see sights in the Big Easy including Bourbon Street, the French Quarter and Riverwalk.
Best New River Ship: Emerald Star and Emerald Sky (Emerald Waterways). These competitively priced ships not only attract well-traveled guests but also attract the younger crowd and first-time cruisers. This brand new line launched this year as a division of Scenic Tours to cruise Europe's beautiful rivers.
Best River Cruise Line: Viking River Cruises. With appealing 2-for-1 cruise sales and fantastic itineraries, it is no surprise that Viking won this honor for the fourth year in a row. In 2015, the line plans to add 12 new ships total and expand its river cruise itineraries.
Signup for Cruise Deals
Exclusive access to private sales, customized specials & more