Celebrity Cruises: Luxury Cruises that Won't Break the Bank
Choosing a cruise line these days may seem like a daunting task. The brands are abundant, itineraries are expansive and ship features are endless. The beauty of a cruise though, is in the ability to visit multiple destinations with minimal effort and the all-inclusive amenities each ship provides.
As cruises are some of our audience's favorite vacations, we will be blogging about some of the top brands in the industry. Through this series of blog posts, we will be taking a closer look at some of these famous cruise brands to give you the tools needed to make the most educated decision about your next cruise adventure.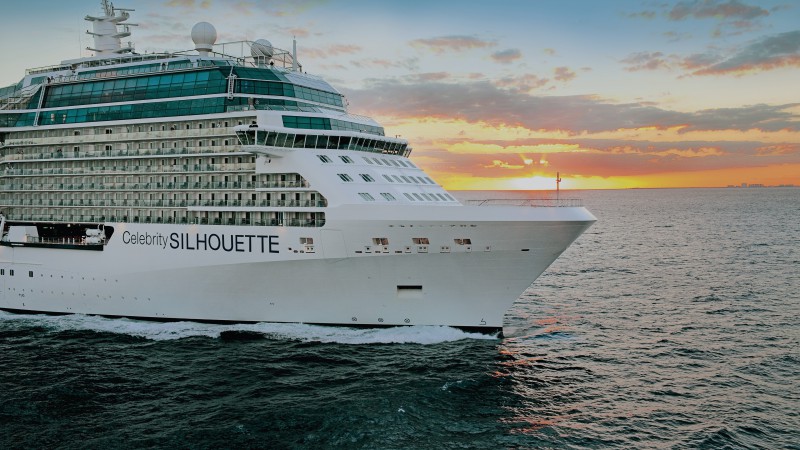 Celebrity Cruises started in 1989, seeking to differentiate itself with a spot in the luxury cruise sector. Flash forward to 2014, with its fleet of 11 ships, Celebrity Cruises holds the title of "Best Premium Cruise Line" for the third year in a row from Travel Weekly's Annual Globe Awards.
Branding itself as "Modern Luxury," Celebrity continues to wow customers with its expanded dining options, more sophisticated staterooms and small brand enhancements such as welcome mimosas and "Acupuncture at Sea." On Celebrity's largest class of ships, the Solstice Class, you will immediately feel the luxury with a real grass lawn (for putting, croquet and lawn bowling), larger staterooms (85% of which have verandas) and solar panels (to help produce clean energy for the ship).
In selecting the best stateroom that fits your needs, Celebrity provides a host of options for its travelers. The Celebrity Suite class, which could only be found on Reflection and Xpedition (until fleet-wide renovations were made in 2015), provides guests with the ultimate luxury experience. In addition to multiple rooms and upgraded amenities, the suites include European-style butler service, in-suite lunch, afternoon tea, hors d'oeuvres and dinner service. The Aqua Class of staterooms incorporates spa elements into the room itself, offers priority seating in an exclusive specialty restaurant and allows unlimited use of the AquaSpa Relaxation Room. The Concierge Class is the next level of stateroom, in which guests receive evening hors d'oeuvres, priority check-in and disembarkation as well as priority seating in the dining rooms. The above three classes in addition to the Veranda staterooms, all provide guests with a private balcony to enjoy the majestic views at sea. Ocean View and Inside Staterooms are available as well, although 90% of the staterooms offer outside views. This is a huge perk for many cruise travelers.
In addition to upscale amenities, Celebrity Cruises helps educate travelers with its CelebrityLife enrichment activities. After relaxing by the pool, show off your dance skills in one of the onboard dance classes, learn a new language by participating in a Rosetta Stone lesson or enhance your creativity with a Master Artist in the ships' art studio. Who knew that a cruise could provide you with so much knowledge?
Celebrity's sailing itineraries are extensive and include everything from more exotic routes in the Transatlantic, Transpacific and Galapagos Islands to more traditional routes through Europe and the Caribbean. You can spend up to 23 days on Celebrity Cruises – just depends on how long you are able to get away from the real world! USA Today describes the Celebrity crowd as "lots of middle- to upper-income 'hip' couples in their mid-30s on up, and young adult singles as well as families."
Relative to the luxury cruise market, these Celebrity Cruises bring you top-of-the-line amenities without breaking the bank. If you envision yourself setting sail on a cruise adventure for your next big trip, check out some of Celebrity's hottest cruise deals going on now! This is an experience you won't want to miss. Happy sailing!
Signup for Cruise Deals
Exclusive access to private sales, customized specials & more