3 Reasons to Rent an RV for your Next Trip
Problem: You've got the itch to travel, but are concerned about your health and safety, keeping away from others, and quite frankly, traveling in general. You are not interested in flying, and don't want to (or aren't allowed to) wander outside your state's boundaries. Perhaps you don't mind crossing state lines but are not quite ready for the hotel-to-hotel journey that comes with a road trip. Don't you wish you could pick up the safety and comfort of your home and take it with you?
Solution: Try an RV rental with RVshare! Camping and RVing are fantastic and flexible alternatives to the traditional road trip or vacation and offer many advantages for those not ready for hotel stays. Experience the outdoors with your creature comforts close by and enjoy a safe, socially distant vacation as far away or close to home as you wish.
If you've never taken an RV vacation, new to RVshare or simply looking to reignite your wanderlust, we've put together 3 top reasons to take an RV adventure this year and the benefits of using RVshare.
** Be on the lookout for RVshare Resources and Editor's Tips throughout this article for more valuable info. ***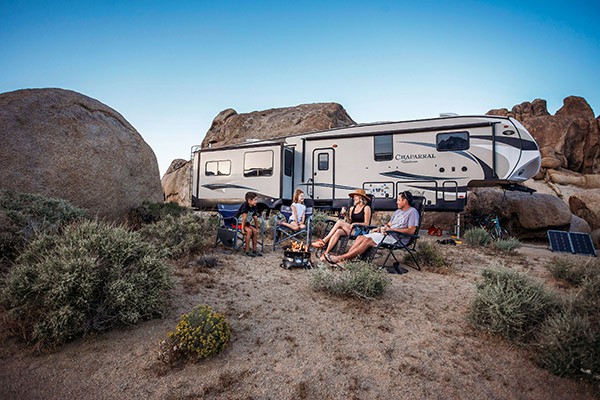 What is RVshare?
Meet RVshare - an online service that connects RV renters with RV owners across the United States. The largest marketplace of RV rentals, you can find listings from compact travel trailers to luxury motorhomes, search for rentals in your area or your desired destination, ask questions and book your dates. For those new to the world of RVs, RVshare breaks down the basics of each RV style in an easy-to-read chart (right on the home page) to help you decide which type is best for your needs. Additionally, there is a detailed help section answering many common questions.
RVshare is an unrivaled source of information for campers of all levels and interests. Discover detailed travel guides for cities in each state, an extensive library of thousands of camping articles and advice, a dedicated section for RV owners, videos, and more. Research campgrounds and parks in each state and explore trip ideas and activities. We especially love their National Parks listings. Find details and information on each park plus, discover where to stay, things to do, nearby shopping, dining & activities…even see rentals in the area. No need to look all over the Internet, everything is here in one convenient place.
RVshare Resource: Need help deciding where to go? Check out the free RV trip planner
Editor's Tip: Book as early as you can, we recommend at least 2 weeks prior to your vacation start date.
Now that you know a little more about where to rent your RV, let's look at why you need to RV.
3 Reasons to RV
Being outdoors, connecting with nature and your family, and getting fresh air in your lungs are all great reasons to RV. The freedom to unplug – or plug in and work remotely – is up to you. An RV vacation has many benefits, especially in today's current climate, for experienced campers and first-timers alike.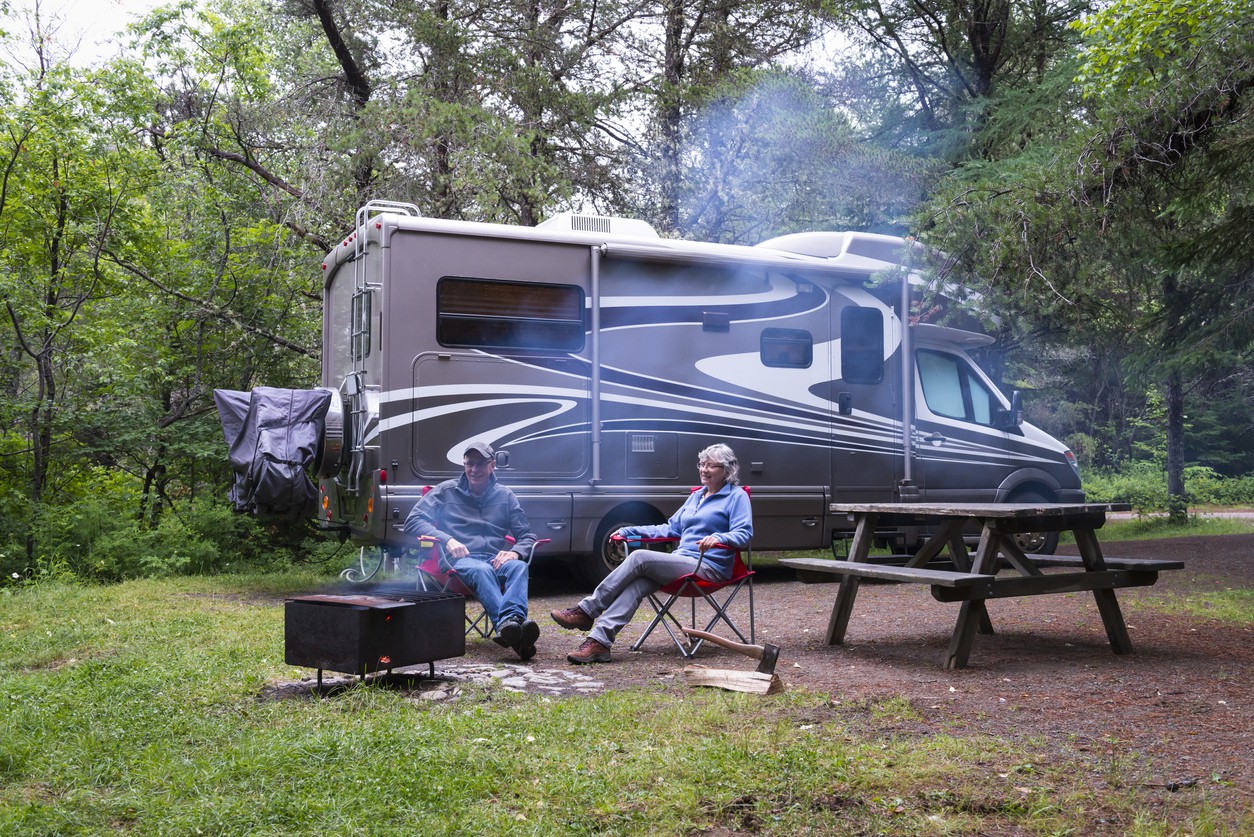 Naturally Distant: Health & Safety
The coronavirus has definitely changed the face of travel as we know it. Heightened cleaning and sanitizing procedures, floor markers to help with distancing, and added health & safety protocols, such as temperature checks, are now the new norm at hotels across the globe. Even with these efforts in place, you may not be ready to share public spaces with other travelers.
This is what makes an RV such an attractive vacation option. It's your own private hotel on wheels plus you can cook your own meals. It is truly a home away from home. Being on the road or parked in a campground, you and your party are comfortably in your own zone. Set up camp distanced from others with the option to use your RV restroom as opposed to the campground facilities. You can travel freely and enjoy some time outdoors, away from home, safely.
RVShare Resource: Learn more about staying safe & healthy at campgrounds
Editor's tip: All RVs are thoroughly cleaned between uses and many listings explicitly state their cleanliness procedures follow CDC guidelines. You can always ask the owner for particulars if you are unsure.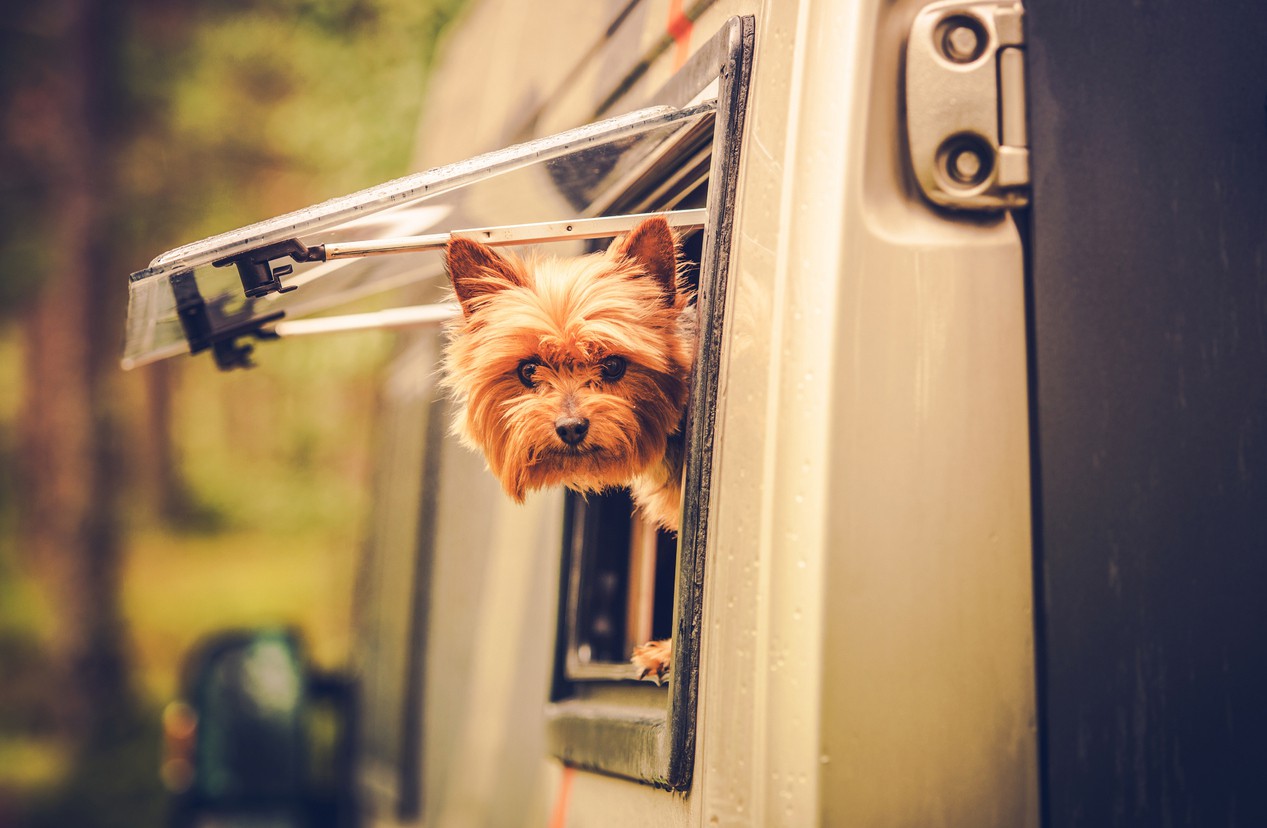 Pet-Friendly
Go ahead, take ALL the members of your family on vacation, including the 4-legged ones! Many RV rentals permit dogs and cats, so no one is left behind. Taking your furkids along is not only less stress on them, as they won't be left alone for long periods of time, but less stress on you as well. Pets can be a welcoming source of comfort, and it has been shown that they can help reduce anxiety and even boost cardiovascular health with daily walks and activity. No need to arrange for a pet sitter to be in your home or boarding at the vet, saving you money and providing peace of mind. Plus, your puppers would welcome a change of venue too; as long as they are with you, they're happy!
RVshare Resource: Learn about camping with dogs, get tips and advice from this helpful article
Editor's Tip: Search for pet-friendly RVs on RVshare by simply clicking the More Filters button and check the box Allows Pets under Rental Rules.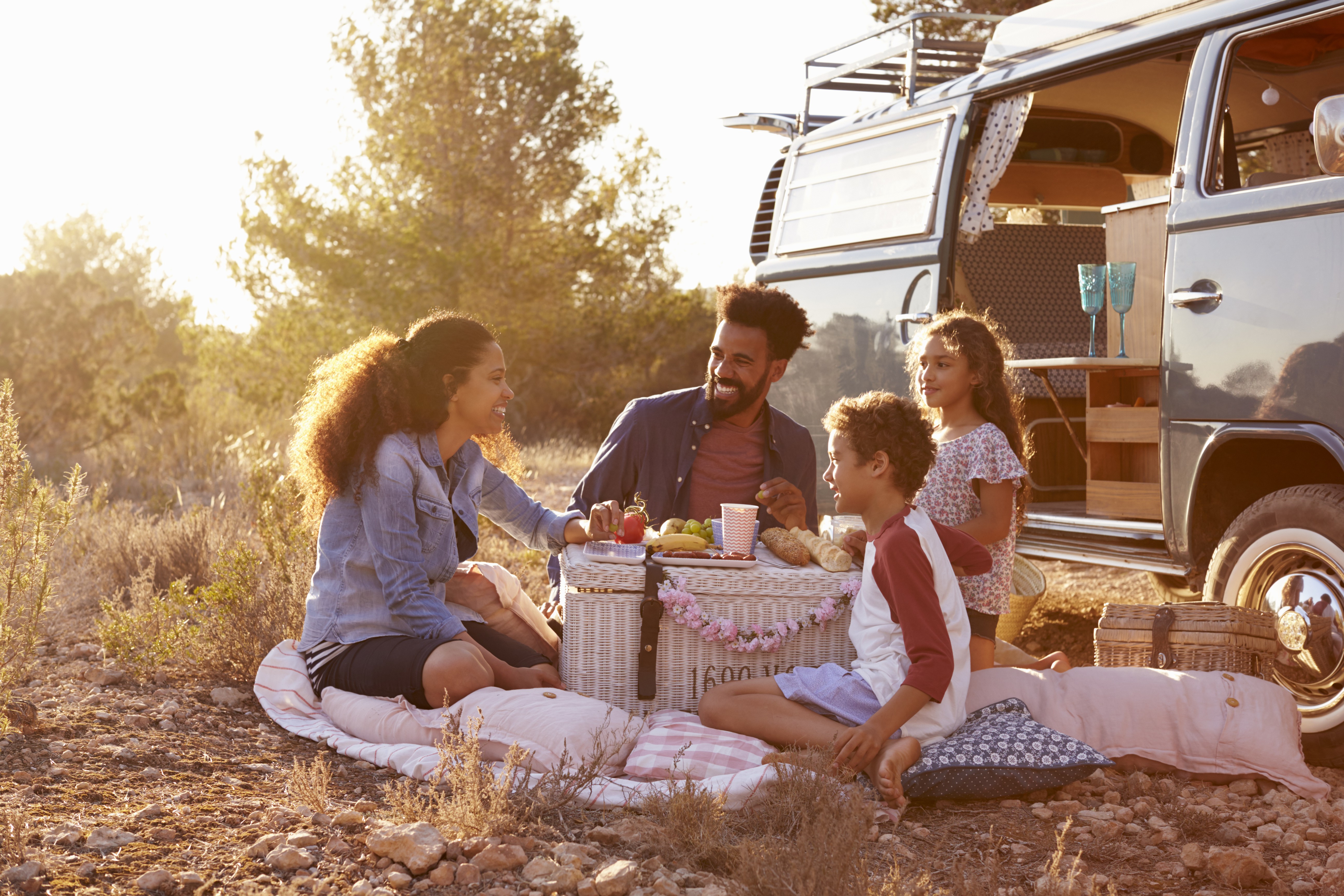 Flexibility
This must be one of the best reasons to opt for an RV getaway as your next vacation – the flexibility. Choose how to enjoy your RV or camping vacation based on your comfort level and/or budget. Select a short weekend rental, take an extended month-long excursion or something in between. Stay close to home or not… the possibilities are endless!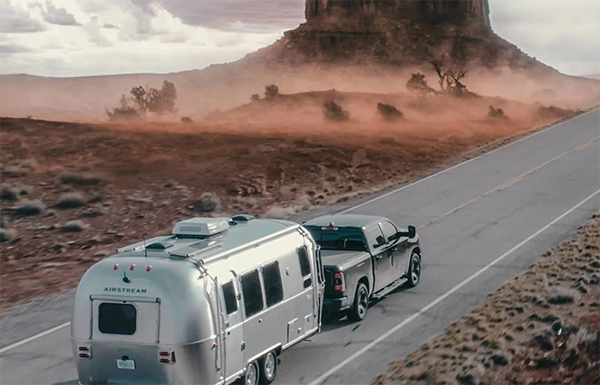 Drive
Plan your itinerary, rent the RV, load everything up and go! The freedom of driving the open road is a great way to see many famous landmarks and sights across the country, as well as some kitschy roadside attractions (Wanna see the world's biggest ball of twine? Stop in Cawker City, Kansas). Make family vacation memories on the famous Route 66 or collect another stamp on your National Park passport. Whether you decide to head to one destination or make several stops along the way, you'll have your accommodations and kitchen with you. And with RVshare, 24/7 roadside assistance is available on every booking and worry-free RVshare Insurance is offered on most rentals.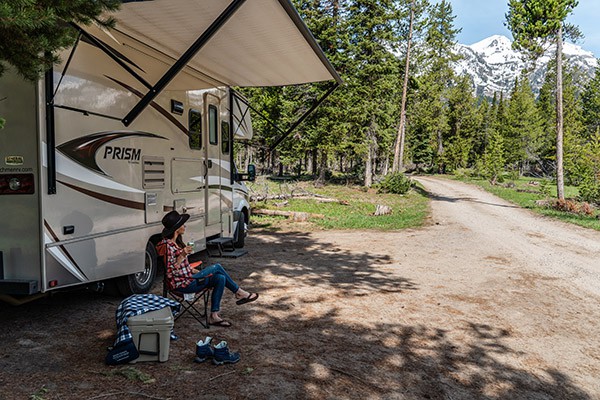 Delivery
One of the most unique, and flexible, features of RVshare is the delivery option. With delivery, the owner will bring the RV to you, a pick-up location, or to your final destination, however far from home that is. Let's explore one way you could take advantage of this option.
Say you don't want to drive a motorhome, or you want the camping experience but don't have a vehicle capable of towing. Whatever your reason, with delivery the owner will drive the RV to the campground or park of your choosing, and many will include set up/hook-up and have it ready for you when you arrive. When your vacation is over, they will pick up the RV and you're on your way! This is like the best of both worlds and would be a great way to truly experience a national or state park, with the convenience to come and go as you please with your own car. My friend & her husband did this and she said it was so easy and relaxing, plus she didn't have to mess with the setup or stress of driving it.
Stationary
This is another alternative for those who want to get away, but not drive an RV. Similar to delivery except the RV is permanently set up on private property or park. The owner will not bring the RV to you nor will you drive it, you go to the RV's location. Depending on the kind of vacation you are planning, and to where, this may be an economical option.
RVshare Resource: Find out more details on the various rental options offered.
Editor's Tip: Each owner has their own rules and policies regarding delivery, be sure to read thoroughly. It cost nothing to reach out to the owner so be sure to ask any questions you have before booking.
***
So scratch that travel itch, get out there and enjoy the great outdoors! Most of all, take a worry-free vacation that is safe, affordable and fun for your party. Start your search for the perfect RV today. And please share your photos taken with the giant ball of twine with us!

Signup for Vacation Deals
Exclusive access to private sales, customized specials & more