Travel Experts Rate Cruise Destinations
Are you dreaming about your next cruise vacation? Do you see tropical islands with brilliant sunsets, or white-capped jagged mountains rising from an Alaskan fjord? Finding the best cruise destination is a personal decision that depends on your interests, purpose for cruising, and even your travel companions. With the advice and experience of our trusted cruise experts, we have developed a list of the Five Best Cruise Destinations. We based our recommendations on opportunities for seeing other cultures or natural wonders, the variety of activities available, and what we considered "bucket list" items – those sights everyone should see at one time or another.
If you live in a northern climate, we don't have to tell you how welcome the Caribbean sun can be in February. This is a large area with dozens of islands to visit, each with its own beauty, culture and history. From the Bahamas to Aruba in the east; to the Cayman Islands, Jamaica and Mexico in the west, the cruising options are as wide open as the turquoise sea. When you cruise the Caribbean, take time to learn the history of each port of call, and sample the local cuisine. It is guaranteed to fascinate. With the colorful buildings, gorgeous seascapes and tropical flowers, the Caribbean is visually stunning and not to be missed.

Alaska in the summer, with its extra dose of sunlight, is full of delightful rewards for cruisers. Imagine a background of snow-capped mountains, vast green hillsides that slope down to the shore, and – swimming beside the ship – orcas and beluga whales. Here, bald eagles are plentiful and Kodiak bears can sometimes be seen from the deck of your ship. For natural wilderness, there are few places left to rival the Alaskan landscape. Put this one on your bucket list. We promise you a memorable trip.
A Northern Europe cruise can take you to historic ports unlike any other, ports that include Copenhagen, Helsinki, Gothenburg, Oslo, Riga, Stockholm, St. Petersburg and Tallinn. You will learn more in seven days about culture and history than you ever did in class. The variety of sights, both manmade and natural, is stunning – from Norwegian fjords to the art treasures of Russia in St. Petersburg, to the medieval castles of Denmark and Germany. Choose an itinerary that takes you out of the ordinary, to cities that you are not likely to see again.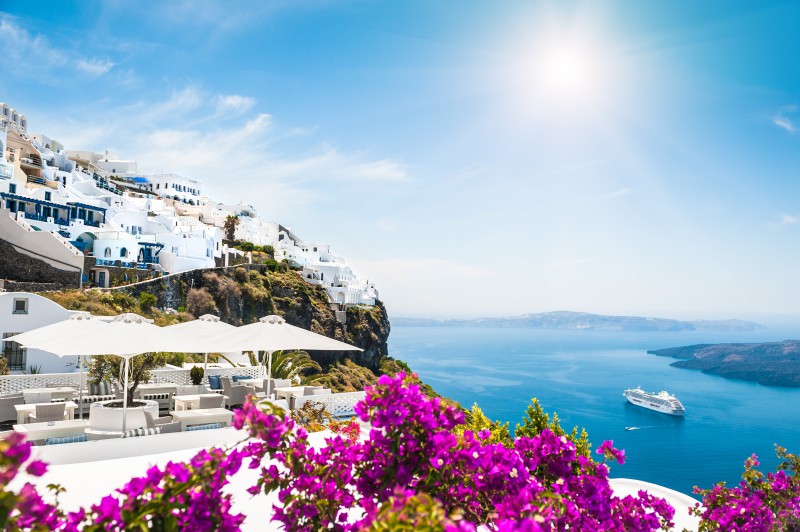 The Mediterranean encompasses many different destinations, from the sunny shores of Spain in the west to the historic sites of Istanbul and the Black Sea in the east. It is one of the best cruise destinations because of the variety of ports, cultures, historical landmarks and its scenic beauty. Grecian islands, Roman ruins, the domes and minarets of Istanbul's skyline and the stark beauty of Gibraltar in the west can all be featured in a Mediterranean cruise. In fact, we suggest taking a longer cruise of 10-14 days if you can, picking ports of call in both the Eastern and Western regions. There is much to learn here of history, art and culture. A cruise is the best way to experience it all.
From the water, you get a unique view of what Mark Twain called "the loveliest fleet of islands that lies anchored in any ocean." Hawaii is blessed with black, green and white sand beaches, dramatic canyons, and temperate weather all year long. Here, you can see both dormant and active volcanoes. Each of the seven main islands has its own character, from cosmopolitan Oahu to the sparsely populated hills of the big island. Cruising the Hawaiian Islands is the ideal way to see multiple islands within a week or 10-day vacation. In many cases, you'll see more, and pay less than staying at an island resort.
By Kay D. Harrison
Signup for Cruise Deals
Exclusive access to private sales, customized specials & more