3 New Mexico Resorts for Foodies to Try
If you're looking for New Mexico resorts that will satisfy your palate as well as your accommodation needs, try these hotels with fine dining options.
Garduño's at Old Town Restaurant and Cantina
As one of Albuquerque's finest dining experiences, Garduño's offers Mexican and New Mexican favorites with a new twist. Choose to eat in the hacienda-style indoor restaurant or the inviting outdoor patio complete with numerous garden plants for a warm and cozy vibe. You can stop by here for any meal of the day, as well as for drinks to cap off your night.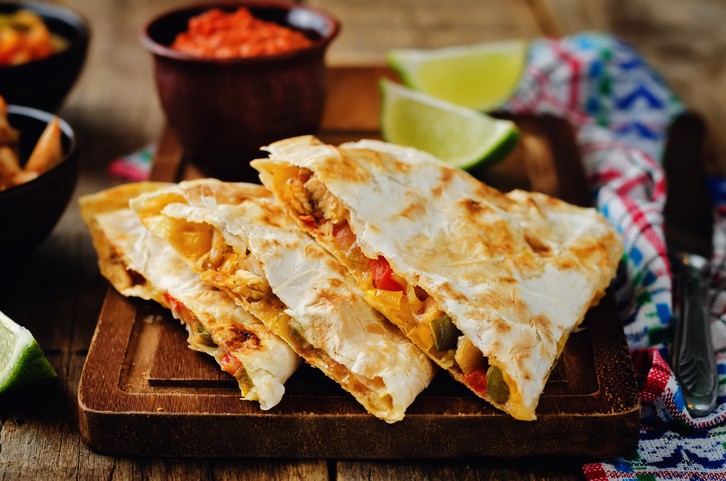 Some dinner specials you might enjoy include the homemade shrimp tacos, the carne molida burrito, pollo con chorizo, or the classic beef fajita salad. The restaurant is a part of Hotel Albuquerque, meaning it's close to many of the city's main attractions.
MÁS at Hotel Andaluz
MÁS aims to be the best tapas bar in the entire city. When guests arrive, they can sample small but flavorful bites that encapsulate the best of Spanish cooking. All ingredients are fresh, locally sourced, and organic to provide the best possible flavor for each and every dish. Whether you're drinking or dining, MÁS has you covered with their extensive breakfast, lunch, dinner, and cocktail menus.
Start your meal off with some bone marrow, then move on to even tastier things like grilled artichokes, Hudson Valley foie gras, and bacon-wrapped dates. The beauty of tapas is that you can just keep ordering new things until you're stuffed.
Sagebrush Grill at Sagebrush Inn and Suites
As one of the premier resorts in New Mexico, Sagebrush Inn and Suites also offers one of Taos' best restaurants – the Sagebrush Grill. This restaurant features a collection of Southwestern fare that will fill your belly.

Enjoy feasting in the artwork-covered dining area, which features pieces from local artists as well as kiva-style fireplaces.
While you're here, try one of the house specialties for dinner, such as the Rocky Mountain ruby trout or the lamb riblets. To start your meal, you might want a tasty appetizer, such as the Cajun shrimp cocktail or the repochetas.
When you're traveling, you don't always have time to search the city for the best restaurants. That's why you should choose one of these hotels in New Mexico for your stay. That way, you'll always know you have a great dining option right under your nose.
Signup for Hotel Deals
Exclusive access to private sales, customized specials & more