Explore These U.S. Foodie Cities With Your Palate
Scrumptious and deliciously presented fare is all the rage right now with the multitude of food-driven Instagram accounts, articles and TV shows increasing by the minute. While some of these foodie cities are probably obvious choices, others are likely to surprise you. If you're into exploring destinations through your palate, I highly recommend you add these to your list of must-visits. I have to admit my mouth is watering just writing about these destinations.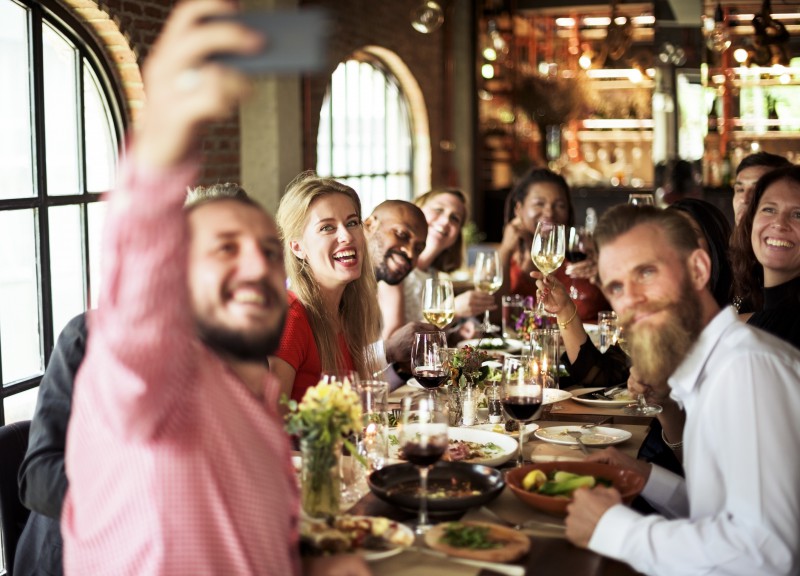 Boulder, CO
Known for its place at the foot of the Rocky Mountains and as a college town for the University of Colorado, Boulder's cuisine hotspots are certainly underrated. This top foodie destination has been selected in the past by Bon Appetit magazine as one of America's Foodiest Towns and has a plethora of options to seduce every palate (which is pretty amazing for a place with just over 105,000 residents). Stroll down the charming and historic pedestrian mall on Pearl Street where you can find a bunch of the city's dining, entertainment and accommodation options. Indulge in Italian wonders at Frasca Food and Wine (whose owners have won two James Beard Awards) or enjoy the local, seasonally crafted fare prepared in a unique oak-fired oven in Oak at fourteenth. Distinct, homey cuisine can also be found off of Pearl Street at the farm-to-table restaurant called Black Cat where the menu changes daily. Black Cat's chef-owner prepares each day's dishes with ingredients from his own 130-acre Black Cat Farm. Fitting in with the theme of healthy, fresh and locally grown ingredients, be sure to stop by University of Colorado and Top Chef Winner Hosea Rosenberg's restaurant Blackbelly, which is just East of the main city. This restaurant uses its own raised livestock and greenhouse of organic vegetables to excite diners. For a small city, Boulder also boasts 40 breweries with craft beers that will satisfy the likes of beer bellies everywhere.


So I think it's safe to say that this one is an obvious choice. From rising stars to established award-winning cuisine masters, culinary geniuses abound in the city that never sleeps. Filled to the brim with restaurants in all shapes, sizes and glorious gastronomic colors, it's difficult to name just a few to visit next time you're in the Big Apple. I won't even attempt as according to NerdWallet, there are more than 73 prestigious Michelin Star restaurants that call NYC home. And in this city, it's not just about traditional or upscale dining. From the can't-miss Smorgasburg Food Flea Market in Williamsburg to dessert windows like Momofuku Milk Bar and marketplace/eatery/culinary classroom concepts like Eataly, a foodie could not dream of a better place to be. Follow your taste buds throughout the metropolis to Hell's Kitchen, Meatpacking District, SOHO, West Village, Flatiron and so many other scrumptious areas just waiting to be explored. As a native New Yorker, I am slightly biased but I can say that if you love delicious, creative food, the Big Apple has an enormous amount of gems just waiting for you to take a bite. Since I do have a sweet tooth, I have to personally recommend the one-bite-wonder cupcakes at Baked by Melissa, the melt-in-your-mouth Cronuts atDomonique Ansel Bakery and the soothing cup of hot chocolate heaven at City Bakery. Be prepared though, dining in this city will cost you a pretty penny.
Foodies will rejoice in this city rich in culture and cuisine. From iconic faves and flavors of gumbo, jambalaya, beignets and po'boys to the newer emergence of Vietnamese cuisine, New Orleans is a great city for gastronomy connoisseurs. Eat is one restaurant where its name is the only activity you'll want to participate in when you walk through the front doors. The menu is filled with comfort food and New Orleans signature favorites. For cool food in a cooler atmosphere, head to the Lower Garden District for Cajun delights in a trendy warehouse space at Cochon. Pork dishes are their specialty, so Louisiana Cochon or Smoked Pork Ribs are a must. For a memorable po'boy stop by Parkway Bakery & Tavern, which first opened in 1911, or Killler Poboys sandwich shop located at the back of the Erin Rose Bar. If you're looking for a more sophisticated, upscale experience, head to Gautreau's for some seafood and French delicacies like Foie Gras. Just as inviting as the food in New Orleans is the prices. Unlike some of the other destinations on this list, prices for grub are pretty reasonable. Especially considering the breadth of food you'll be reminiscing about for a long time to come.
Though it may not come to mind initially, Portland is the definition of what a foodie city should be. It is extremely well-rounded, affordable and proudly boasts a higher ratio of restaurants to residents than the mecca of New York City. This city has made delicious headlines as Saveur Magazine's Reader's Choice Best Culinary Destination and had 13 restaurants in the running for 2015 James Beard Awards. Just as strong as its food options are its beverage options, as Portland flaunts about 53 breweries and endless coffee shops with delectable java. If you are all about this last statement, you won't want to miss a visit to Coopers Hall Winery and Tap Room. With its 44 taps filled with more than three dozen wines (9 of which are in-house brands), craft beers and smooth ciders, this spot has become a regular on the list of many Oregonians. The beverages aren't the only thing that will make you feel all warm and fuzzy inside; delicious meals like Steak Frites, Porchetta or the three-course family-style dinner will provide a perfect complement. BTU Brasserie is another unique tap room, which produces seven of its own craft beers and pairs them with authentic Chinese food. With ingredients both locally grown and internationally imported, this one is a treat for your taste buds. Another popular culinary trend comes in the form of 500 unique food trucks scattered throughout the city. Food Cart Pods, which consist of a cluster of food trucks, provide visitors with yet another unique way to dig in. Check out the pod map here. You'll also want to make a pit stop at Argentinian-inspired Ox, whose chef-owners made Food & Wine's Best New Chefs List in 2014. This wonderfully creative menu makes ordering just one dish an extremely challenging task.
Houston, TX
Ranked as America's Best City for Foodies by Travel and Leisure this year, Houston is an up-and-coming food hotspot in a traditionally business-oriented destination. From more customary southern delights to hip and trendy spaces, many local spots will leave you breathless (because you're so full) with the ability to only utter one word, "wow." The mix of cultures in Houston is evident in the highly adored food at Underbelly. As a 2014 James Beard Award Winner for Best Chef in the Southwest, Chef Chris Shepherd created his seasonal shared-plate menu concept around experiencing the underbelly of what makes Houston such a unique place. For a Houston staple, head to Lankford Grocery & Market, the family-owned and operated grocery-restaurant first opened in 1939. This cash-only joint was actually featured on Guy Fieri's Diners, Drive-Ins and Dives for its amazing Firehouse Burger, which he said was like "licking the volcano out of Flavortown." Any one of its 20 burgers or 11 sandwiches will require a handful of paper towels when you dig in, especially the Grim Burger topped with mac and cheese, jalapeno, bacon and a sunny-side-up fried egg. Japanese restaurant Uchi is another spot to add to the checklist with its contemporary take on traditional Japanese plates and sushi. Don't forget to wash it all down with one of 18 different types of sake. Stop by Hugo's, which has been named in many restaurant rankings over the years, for a Mexican brunch, lunch or dinner with hearty dishes to satisfy even the most hungry of patrons. If you're craving some good 'ole American cuisine in an upscale atmosphere, head to adjoining restaurants The Pass & Provisions, where you'll enjoy a more upscale five- or eight-course tasting menu at The Pass or wholesome pastas, pizzas and bistro-style dishes at Provisions.
By no means is this a comprehensive list of all the amazing restaurants available to visitors of these top foodie destinations. I recommend at least a long weekend in each of these cities so you can fully explore top sites with your eyes and top restaurants with your palate. Look out for Part Two of this list, coming soon!
Signup for Hotel Deals
Exclusive access to private sales, customized specials & more