Don't Miss Out on the Best Festivals in Germany
Get your lederhosen and dirndls ready for the best festivals across Germany all year-round. Forget preconceived notions about the serious and somber attitudes of the Germans and join 30 million tourists a year for the most exciting festivals around the country. Revel with a local drink in hand and join your fellow party-goers from across the world in celebration of German culture, cuisine, and people.
Oktoberfest
This festival drawing over 6 million people to Munich, the largest city in Bavaria, takes place every – you guessed it – October. People don traditional costumes for a 16-day drinking and partying event where millions of liters are consumed at the beer halls all around town. The beers you'll taste are exclusively from the six breweries within Munich, so it's a great chance to try some local specialties. Beer halls will offer traditional German beers at 6% alcohol, so grab a few and head to the beer garden for some people watching and maybe some German songs from your fellow revelers.
The best part of Oktoberfest is the entrance is completely free! You can walk, or stumble, from place to place around town and sample the best beers and Bavarian cuisine from the region; you only pay for what you buy!
Weihnachtsmarkt
Every winter, stalls selling delicious pastries and sugar cookies pop up in squares with twinkling lights overhead during the world's largest and best Christmas market. While you'll find smaller markets in cities around the country, Berlin has a monopoly on the brightest and most delicious Christmas market anywhere around. Squares, shops, and restaurants around the city are outfitted with vibrant and colorful lights you can see around every corner inviting you in with their enticing smells.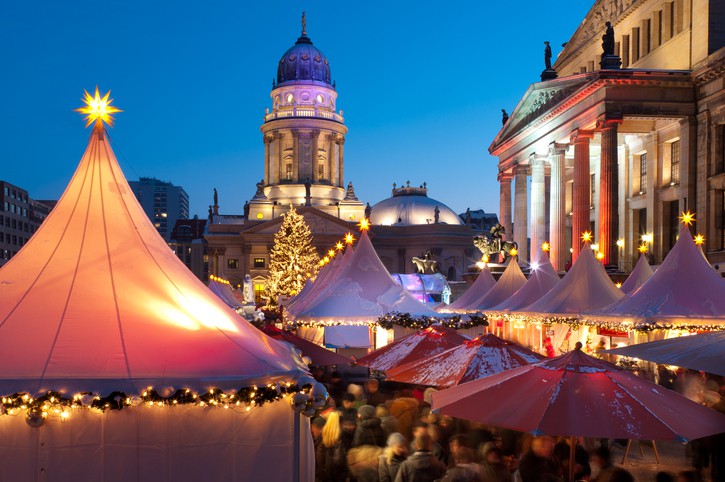 Within the squares, you'll find vendors selling seasonal goods like handmade wooden Christmas ornaments, nativity figurines, hot cocoa, sweet smelling lebkuchen (gingerbread cookies), and deliciously warm and comforting spiced wine, glühwein. These markets in Germany date back to the middle ages, so you can feel like you're learning some history while strolling through the streets with your purchases.
Wurstmarkt
Every September the small village of Bad Dürkheim hosts a popular festival bringing in over 500,000 visitors to enjoy some of the most popular exports of Germany, wurst (sausage) and wein (wine). This folk festival has been around since the 12th century and boasts the largest wine barrel in the world that visitors can step inside for a bite to eat.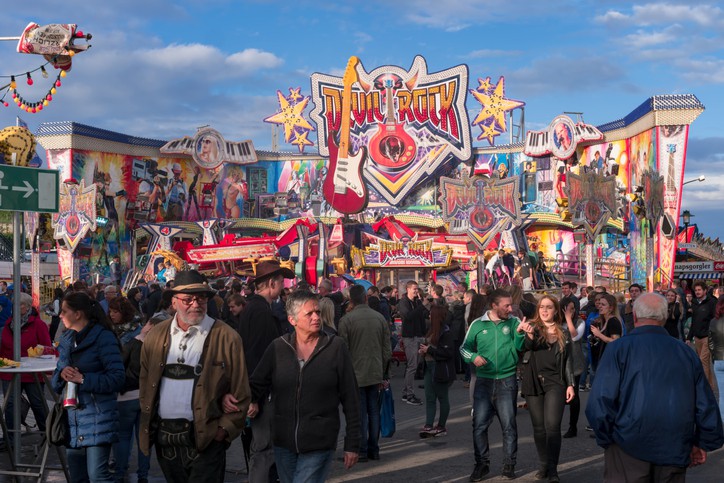 Walk along the ancient and winding cobblestone streets with your wine and sausage of choice and enjoy fun games for kids, quaint shops with regional mugs and steins, firework displays, and more.
Kiel Week
Sailors and landlubbers alike rejoice during the last week of June in Kiel, Germany for the largest sailing event in the world. Millions visit from around the world and around 5,000 sailors with 2,000 ships come to show off their skills during races and regattas throughout the week. If you don't have your own boat, don't worry; watch from land at the Bay of Kiel as races commence in the water.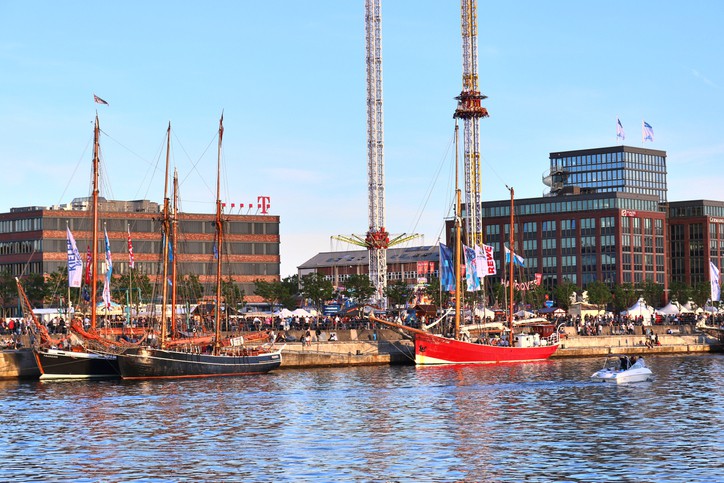 On land, enjoy free concerts at stages across the city, international cuisine brought in specifically for the races, and street performances. A highlight of the event is the tall ship parade where sailing ships slowly cruise along the shoreline for everyone to watch.
Don't forget to time your vacation to Germany so you can experience some of the best festivals in Europe. Throughout this sprawling country are finds for every taste and interest, whether you're on your honeymoon and want to walk the historic streets or have the whole family in tow for fun kids' activities. Just remember when you're drinking your beer to say the traditional toast in Germany: Prost!
By: Devyn Woolsey
Signup for Vacation Deals
Exclusive access to private sales, customized specials & more