Cancun Vacation Packages: What To Do and See In Cancun
Are you considering vacationing in Cancun? Whether you are in search of recreational activities, sightseeing, a romantic getaway or simply a relaxing time to decompress, there are Cancun vacation packages perfect for your every desire.
The temperature in Cancun is mild all year round. It is a major spring break destination and summers are also a popular time to visit. "Off-season" includes January and February and September through November. This is when you may find the cheapest all-inclusive vacations of the year. There are a wide variety of activities to enhance your vacation.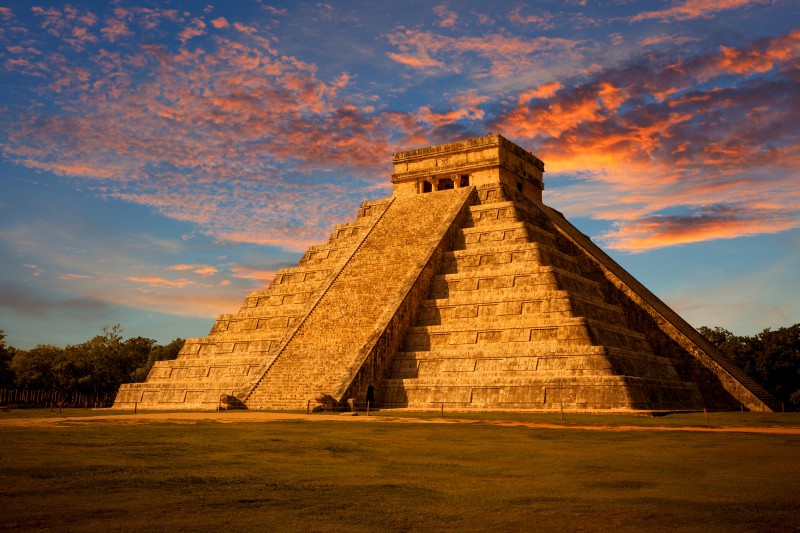 Historic Chichen Itza – A variety of Mayan ruins await at this ancient city. Tour this world-famous site including the giant El Castillo pyramid, the ball court, Temple of the Warriors and the Wall of the Skulls. Select from both day and nighttime tours.
The Cancun Underwater Museum – This unique museum is operated as a non-profit entity within the Cancun National Marine Park. The underwater exhibit can be visited by snorkeling, scuba diving, or via a glass bottom boat. The museum is designed to show how man impacts the environment both negatively and positively.
Coba Ruins – Spend a day exploring ancient ruins and climbing to the top of the highest pyramid on the Yucatan Peninsula. You'll be surrounded by awe-inspiring views of the jungle from atop Nohoch Mul. Following your tour, cool off and relax in a gorgeous cenote and enjoy a traditional Mexican meal.
Xplor Adventure Park – Those in search of adventure will find it here with exhilarating high-speed zip lines above the jungle. Drive an amphibious vehicle on an off-road track and paddle through scenic caves. Dine at the buffet and enjoy the open bar at this all-inclusive adventure park.
Xel-Ha Aquatic Park – This all-inclusive daytrip includes a secluded beach and opportunities to swim in the lagoon or go snorkeling. Choose to go tubing down the river and explore caves. At Hel-Ha you can swim with dolphins and even walk on the bottom of the sea. Enjoy Mayan cuisine, a burger or seafood, all included.
Xcaret Ecological and Archeology Park – Here, visitors will enjoy a day of swimming and snorkeling. Explore underground rivers. Walk through the butterfly pavilion, an orchid garden and the aquarium. You'll be surrounded by monkeys, macaws, deer and more. Stay for the nighttime shows with Mayan and Mexican music and dancing.
Nightlife – Add some spice to your Cancun vacation with a variety of nightlife tours including stops at some of Cancun's hottest clubs. Enjoy tropical drinks, dance the night away, or people watch. There are packages that include transportation, food and beverages.
Catamaran Tours – Cancun boasts multiple opportunities for you to enjoy the clear blue sea aboard a variety of catamarans. Sit back and enjoy the ride with a cool beverage or select a tour that includes snorkeling and other water-based activities. A catamaran tour is a superb way to to enjoy the sights of both the city and the sea.
Find the Cheapest All-Inclusive Resorts in Cancun
Many vacationers choose an all-inclusive hotel resort when vacationing in Cancun. These popular stay-and-play resorts include on-site amenities like a choice of accommodations, restaurants, bars, entertainment and recreational opportunities for the whole family. We can help you connect with some of the cheapest all-inclusive resorts in Cancun. View our selection and choose Cancun vacation packages that best suit your lifestyle and your budget.
Signup for Vacation Deals
Exclusive access to private sales, customized specials & more