Spend the Day Wandering Through Historic Savannah
Fall in love with the richly detailed and historic architecture of Georgia when you find hotels in Savannah in or near any of these gorgeous neighborhoods.
From the minute you start searching for hotels in Savannah, you probably already have your dream vacation in mind. You see yourself enjoying the finest in regional Southern cuisine, making your way through all of the local shops and galleries, sunbathing on the sands of coastal Georgia and, of course, walking among the Colonial homes and gardens that define this charming city.

Savannah's exquisite architecture allows visitors to journey to the past, offering a transportative experience within the city's well-preserved historic blocks. And with Dunhill Travel Deals as your guide, finding the right place to stay without breaking the bank is as simple as a click of the mouse.

Choose between luxurious Savannah hotels and welcoming Savannah bed and breakfast inns, all of which will put you right near where you want to be during your sightseeing getaway. Here are the best neighborhoods to look for when planning your trip.
The Historic District
This district is one of Savannah's main attractions, right in the heart of the city. Within a radius of two square miles, you'll find a number of housing styles to explore, specifically the 18th- and 19th-century homes that line the cobble-stoned streets. To get closer to this area, book a stay at one of the Savannah hotels in the neighborhood.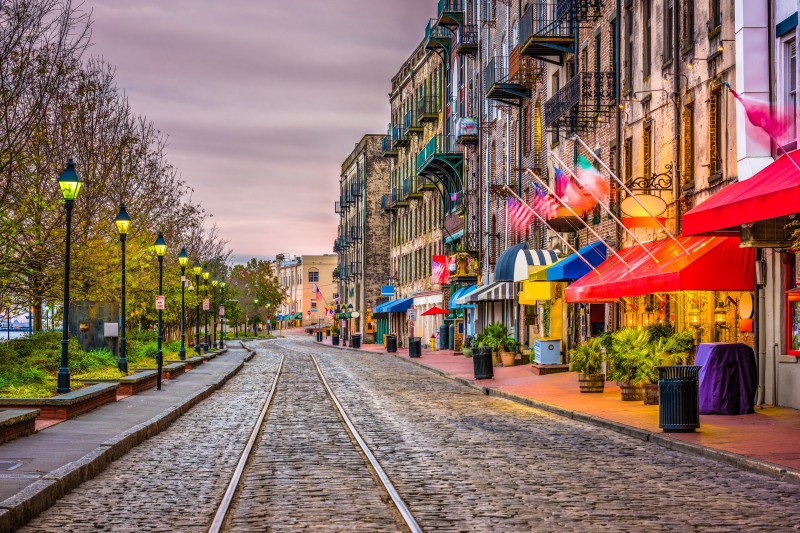 Victorian District
South of the primary Historic District is the Victorian District, considered the first suburb of Savannah. While some of the architectural styles remain similar to those in the Historic District, you'll find that this area is overall more residential, with many two-story Victorian-style houses. Find a Savannah bed and breakfast inn nearby to more fully experience this style of architecture.
Ardsley Park
To see some of the finest estates in Savannah, head to Ardsley Park, where centuries-old oak trees cast shadows over the stately southern mansions. It's not as central as other neighborhoods in the area, which lends it its own serene charm.
Habersham Woods
Habersham Woods is here to bring something a bit more modern (or, rather, mid-century modern) to your Savannah architecture crawl. The 1950s style houses here are a far cry from the Victorian and Colonial offerings in the historic neighborhoods, but no less eye-catching.
Signup for Hotel Deals
Exclusive access to private sales, customized specials & more