Dunhill Travel Deals | Best Features of Our New Website
Our new website is finally here and jam-packed with new features that make shopping for your next vacation a breeze. Discover exclusive offers and the best deals on cruises, escorted tour packages, hotels, and resorts around the world. Our updated functionality will help you find your next vacation and help make it the best one yet.
1. Easily search for a getaway via themes
Looking for a particular style of vacation, such as adventure, spa, all-inclusive, or romance? We've got you covered. You can search through hundreds of deals on our 20 unique getaway pages to find that perfect vacation, cruise, or escorted tour centered around what you like to do.
Recently added, search through the best foodie deals in the world to find an epicurean adventure like no other. We've curated deals on tours and vacations across Europe, as well as popular foodie destinations in the United States.
For those of you into architecture and culture, find the perfect historic getaway, where you can stroll through ancient city streets, visit renowned monuments and buildings, plus enjoy the services of a local expert to guide you around. Options to fit every budget, find your next ideal vacation on our pages - many can be customized to fit your needs.
2. Read new blogs weekly
Hot off the press, you can find relevant articles on all sorts of travel topics every week! Read about the best beaches in the world or how to plan a budget-friendly ski getaway. We've got our finger on the pulse and keep up with all the upcoming trends in the travel industry.
Check back weekly to find new posts about destinations around the world, things to do or eat, and friendly travel tips from our experts to help you plan the perfect vacation.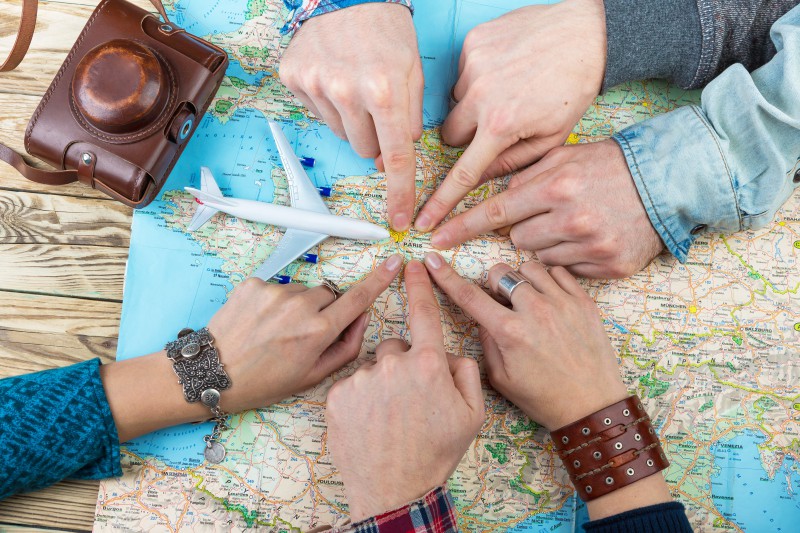 3. Find last-minute deals at great prices
Whether you're looking for a quick flash sale on "book now travel later" vacations or a getaway for an upcoming weekend, find last-minute deals on a variety of travel options with our last-minute travel pages. Navigate between last-minute vacations, cruises, and hotels, providing several vacation options to choose from. If you're searching for business travel, we have many hotel deals suited for the business traveler with amenities such as Wi-Fi, business centers, and free printing.
You'll find fantastic prices on these last-minute travel ideas, allowing you to stay within or under your budget with money to spare!
4. Engage with us on social media
We're ramping up our social media, so you never miss another deal. Follow us and stay up to date on the latest blog posts, new weekly deals, site features, and even giveaways. We're now active on Facebook, Twitter, Pinterest, and most recently, Instagram, where you can see picturesque locations around the globe, inspiring ideas on where to go for your next vacation.
5. Enjoy easy navigation between types of travel
Our new website has convenient navigation tabs so you can find and search exactly what you're looking for. Easily compare vacation packages, cruises, hotels, and car rentals with our search and compare tool. Browse through our cruise line or ship pages with up-to-date itineraries, or shop for your next cruise by the port closest to you.
Under hotels, and resorts, you'll find deals to near and exotic locations in North and South America, Europe, Asia, Africa, and Australia. You can also view deals on our theme pages, such as family, gaming, and golf.
Lastly, look through bucket list travel ideas for that trip of a lifetime you've always been dreaming of. Wherever you want to go, trust us to provide the best collection of curated and vetted deals online!
Signup for Exclusive Deals
Exclusive access to private sales, customized specials & more