Kansas City | Where to Find Vegetarian Meals
Kansas City is famous for meat. Nicknamed "Cow Town" in the 1870s, the city had nearly as many beef stockyards as Chicago, and became associated with its Kansas City Steak – which is a New York strip by another name. Its proximity to railroads and its location in the middle of the midwest made it a "prime" spot for buying, selling and shipping beef.
Barbecue in Kansas City is a time-honored tradition. The first BBQ pit was established by a restaurateur named Henry Perry in the early 1900s. He operated a meat-smoking pit in a trolley barn and sold beef and pork ribs wrapped in newsprint for 25 cents a slab. He wasn't particular about the kind of meat; it was the sweet, peppery sauce that mattered.
So, fast forward to 2019, and you'll find more than 100 barbecue restaurants in the Kansas City metro area. If you find yourself here and you don't eat meat, how will you avoid starvation?

Finding Vegan and Vegetarian Fare
It's a new era of gastronomic variety, so don't despair. Fully vegan and vegetarian restaurants in Kansas City are rare, but they do exist. Pirate's Bone is a tiny vegan kitchen that serves an activated charcoal waffle, and Café Gratitude has an entirely plant-based organic menu. Succotash is another option, but only for breakfast and lunch. If you like Indian cuisine, you have a few choices. Try the highly-rated Seva Cuisine of India or Swagat Fine Indian Cuisine.
Here are five menu items from various city restaurants that have no meat and lots of flavor:
Anna's Oven • 1809 West 39th Street
Anna's Oven serves a variety of comfort foods in a casual setting, but this restaurant is extraordinary for its philanthropy. Fifty percent of all profits from Anna's Oven support education in places where it might not otherwise thrive. While some of those funds are dedicated to a girls' school in Kapkemich, Kenya, the restaurant also supports education in Kansas City.
The vegetarian lasagna – Locally produced mozzarella cheese and thin, homemade noodles make this dish delectable. The vegetarian option has eggplant, mushrooms and fresh basil in a spicy tomato sauce with crushed red pepper.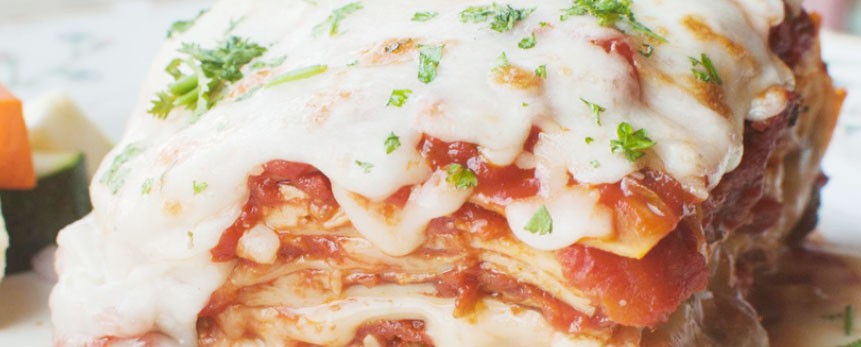 Char Bar • 4050 Pennsylvania
Nicknamed the "House of Meat," this restaurant serves charred, smoked and grilled everything. They are trying a variety of veggie entrees, and boast on their website that they're creating "a new kind of playground where carnivores, herbivores and locavores can co-mingle peacefully."

Roots & Fruits - A blend of roasted beets, roasted parsnips, caramelized onion, oranges, pistachios, blackberry wine vinaigrette, and crispy brussels sprouts, served with or without goat cheese.
Banksia, Australian Bakehouse & Café • 105 W. 9th Street
No, Australians are not known for vegetarian tendencies, but this café has quite a few non-meat items that are very tasty, including quiches, a vegetable pie, and several varieties of pizza.

Spanakopita Roll – This is a huge puffy pastry filled with spinach, feta, onions and pine nuts. It's a full meal and you'll be satisfied halfway through. At $7.50, it's a real budget-pleaser.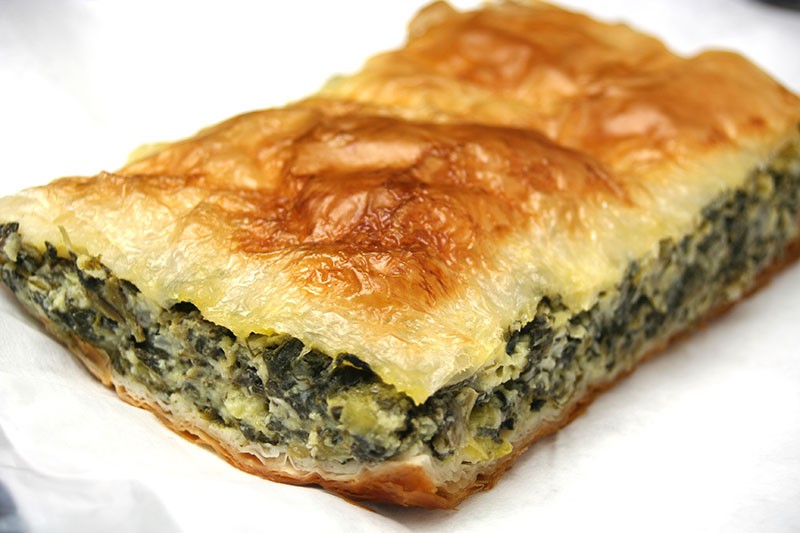 The Rieger • 1924 Main Street
This restaurant, in spite of the gigantic photo of steak on top of its website, serves a good selection of locally sourced veggie meals. The menu even credits the farms where they get the produce. The seasonal cocktails are both creative and delicious, including one called Carnivale that features popcorn-infused corn whiskey, vermouth, honey, thyme and absinthe. One is enough.
Chunco Tofu – This vegan dish with seven grains, roasted mushrooms and chimichurri is filling and delightful. Also try the roasted turnips with miso butter and local honey. If you go to Rieger, be sure to ask the server for vegetarian options. The menu changes often and sometimes there are unadvertised specials.
Princess Garden Restaurant • 8906 Wornall Road
This is a Chinese-American restaurant decorated in 80s style with lots of red (walls, chairs, table decorations). The portions are really huge, so you won't be hungry in an hour. There are hidden vegetarian options, and they will make anything with tofu in place of pork.
Harvest Vegetable dish – This is one of those off-menu items, but it's a vegetarian version of Harvest Pork. It has the same interesting flavor blends, made with a garlic-ginger black bean sauce over broccoli, snow peas and peppers.
***
No, you won't starve in the meat capital of the midwest, even if you're meat-averse. Some say the only sustainable diet for our overcrowded planet is plant-based. Others repeat the old joke: Did you know that vegetarian is an ancient Indian word? It means "terrible hunter."
By Kay D. Harrison
Signup for Hotel Deals
Exclusive access to private sales, customized specials & more