Norwegian Star
Overview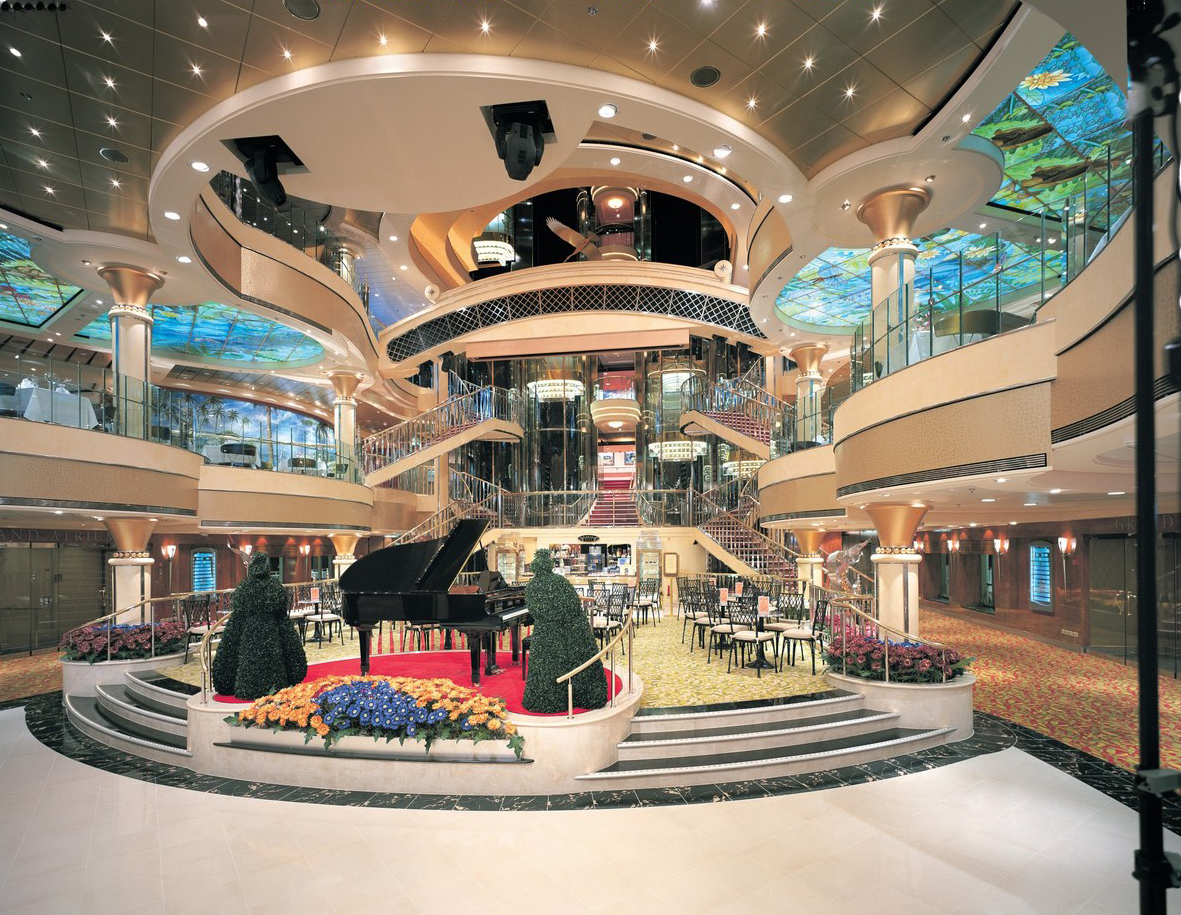 The Norwegian Star, along with sister ship Norwegian Dawn, is a Dawn Class of cruise ship from Norwegian Cruise Line. The Norwegian Star, built in 2001, carries up to 2,348 passengers and a crew of 1,083. The cruise ship underwent a major refurbishment in 2011, adding 58 new cabins to its extensive portfolio of suites, mini suites, balcony staterooms, oceanview staterooms and inside staterooms. Find the best Norwegian Cruise Line deals, discounts and promotions from Dunhill Travel Deals and save more on your Transatlantic cruise aboard the Norwegian Star ship.
Awards for Star by Norwegian Cruise Line
Voted One of the Best Family Cruises by Family Circle Magazine
2014 Best Casinos - Porthole Readers' Choice Awards
2013 Best From the Northeast Cruise Critic's Cruisers' Choice Awards
2012 Best Fitness Facilities - Porthole Readers' Choice Awards
Cabin Options
There are many cabin options for guests to choose from.
Mini Suite
Size: 283 sf
Occupancy: 2 to 4
These suites feature luxury bathrooms with showers, an indoor sitting area, private balconies and two single beds that convert to a queen-size bed.
Balcony Stateroom
Size: 203 to 303 sf
Occupancy: 2 to 3
Have two lower beds that convert to queen size and a pullout sofa to accommodate up to three guests per room. These rooms feature floor-to-ceiling glass doors leading to your own private balcony and an indoor sitting area.
Oceanview Stateroom
Size: 159 to 195 sf
Occupancy: 2 to 4
Includes tranquil ocean views as all rooms have either a porthole or picture window. These staterooms have two beds that convert to a queen-size bed and some cabins have a pulldown bed for space for up to four guests.
Inside Stateroom
Size: Up to 142 sf
Occupancy: 2 to 4
The two lower beds convert to a queen size bed and additional bedding offers accommodations for up to four guests per cabin.
Itineraries, Sailing Dates & Pricing
Entertainment & Activities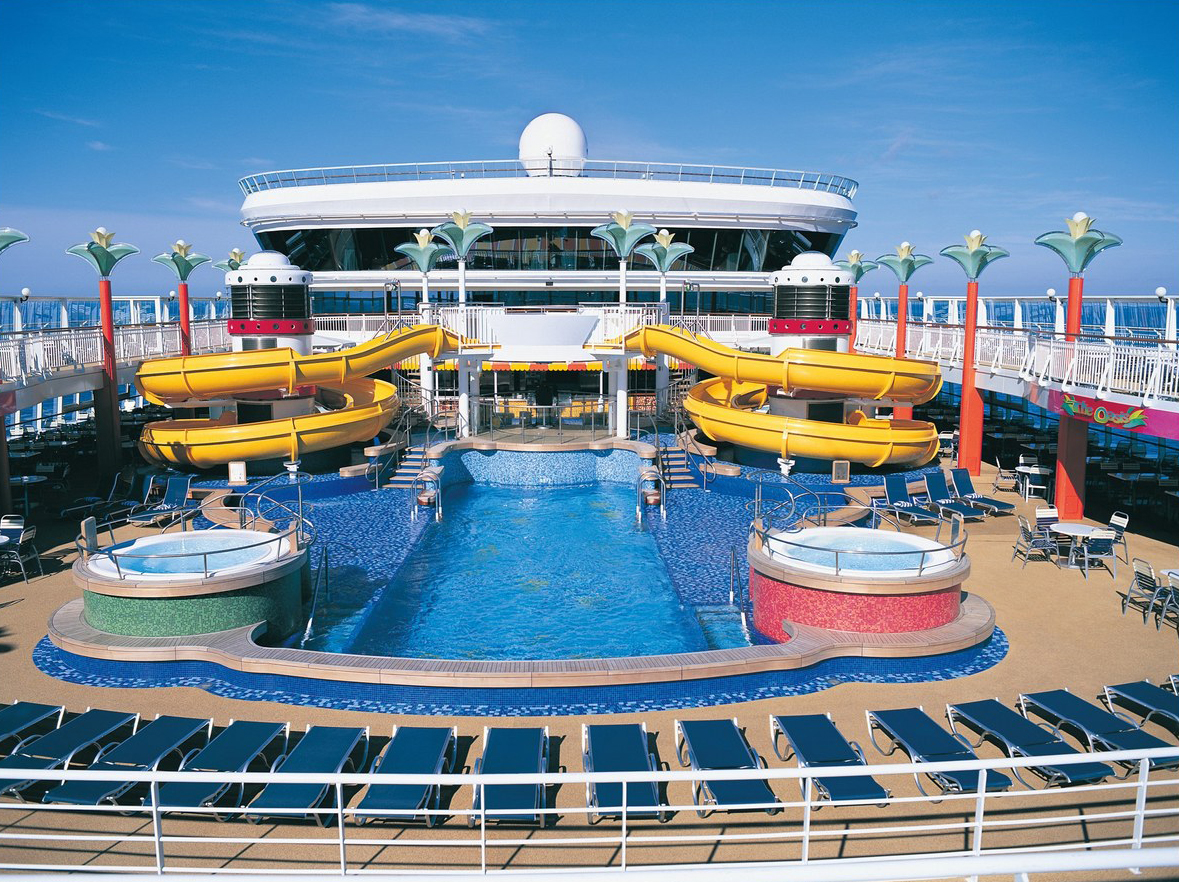 Enjoy your favorite handcrafted cocktail at Star Bar, sip on premium champagne at Gatsby's Champagne Bar, or take your pick of seven other bar and lounge options. Prefer non-alcoholic beverages? Head over to Barong Juice Bar after a good workout at the Barong Fitness Center, basketball/volleyball court, or indoor lap pool.
Children can enjoy age-appropriate entertainment at Planet Kids while you play one of 158 slot machines at Star Club Casino, or pamper yourself at the Mandara Spa. Reminisce with "Band On the Run," Norwegian Star's tribute to the music and dance of the psychedelic '70s, catch a comedy show at the Stardust Theater, participate in the hilarious "Presumed Murdered" Luncheon, or take a trip to Sin City with "Vegas! The Show" When you choose the Norwegian Cruise Line discount cruiseship Star as your host ship, you're guaranteed to make memories that will last a lifetime.
Dining Options
Do you prefer a cruise experience tailored to your unique tastes? The Norwegian Star offers Freestyle Cruising, allowing you to take advantage of 14 dining options, nine bars and lounges and more at your discretion. From fine Asian fusion cuisine at Ginza Asian Restaurant to Brazilian fare at Moderno, you can satisfy any craving with Norwegian Star's casual and upscale restaurants while enjoying your Norwegian Cruise Line specials.
Deck 6

Aqua offers many healthy and light meal choices. Aqua is one of the main dining rooms and offers complimentary dining to all cruise ship guests.
Gatsby's Champagne Bar is the place to go for a glass of the bubbly accompanied by decadent appetizers such as caviar, pate and foie gras.
La Cucina is a family style restaurant offering Italian cuisine including fried calamari, bruschetta and beef carpaccio. La Cucina offers fixed menu pricing of $15 per person.
Le Bistro French Restaurant serves classic gourmet fare with a fixed menu price of $20 per person.
Versailles is another one of the Star's main dining rooms with complimentary food and beverages. The restaurant chefs are members of the Chaine des Rotisseurs gourmet food society.
Deck 7

Atrium Cafe & Bar is the place to go for coffee, tea, cocktails and desserts.
Ginza Asian Restaurant serves Japanese, Thai and Chinese food with a fixed menu pricing of $15 per person. Sushi is also available at Ginza on an a la carte basis.
Teppanyaki Room features twirling knives, flying shrimp and onion volcanoes in this Japanese hibachi restaurant with a fixed menu pricing of $25 per person.
The Red Lion is a classic Irish pub serving a variety of beers and pub favorites including fish and chips.
Deck 8

Blue Lagoon offers 24-hour snacking options for all cruise ship guests, with a variety of free burgers, stir-fry and more.
Moderno is a Brazilian steakhouse where Gaucho's bring skewers of grilled meat directly to your table from a choice of beef, lamb, pork and chicken. Moderno also has a salad bar and a $20 per person cover charge.
Deck 12

Barong Juice Bar, by the fitness center, offers guests refreshing juices and smoothies after a hard workout.
Market Cafe is a free buffet serving a variety of breakfast, lunch and dinner choices.
Topsiders Bar & Grill is near the Oasis pool.
Deck 13

Cagney's Steakhouse is the place to go for a classic rib-eye, NY strip or filet mignon served with sides such as garlic mashed potatoes, macaroni and cheese and roasted mushrooms with a side of chimichurri sauce. Cagney's offers a fixed menu pricing of $30 per person.
Find Your Norwegian Cruise
Discover the World on These Cruise Lines
Search for Cruises & Compare Deals!
Signup for Cruise Deals
Exclusive access to private sales, customized specials & more