Norwegian Dawn
Overview
Built with freedom in mind, Norwegian Dawn, with accommodations for 2,340 guests and an attentive crew of 1,073, offers the ultimate Freestyle Cruising experience for those seeking a more flexible cruise vacation. The Dawn, along with sister ship the Norwegian Star, is part of the Dawn Class of cruise ships from Norwegian Cruise Line. Recently refurbished top to bottom in 2016, Norwegian Dawn offers several new lounge and dining experiences.
Stateroom choices include Suite, Mini-Suite, Balcony, Oceanview and Inside options, all with a unique set of luxurious amenities. Find the best Norwegian Cruise Line deals, discounts and promotions from Dunhill Travel Deals and save more on your Caribbean cruise on the Norwegian Dawn.
Awards for Dawn by Norwegian Cruise Line
2014 Best Bermuda Itineraries (2012-2014) - Porthole Magazine Readers' Choice Awards
2013 Best Short-Duration Cruise (2012-2013) - Porthole Magazine Readers' Choice Awards
2012 Best Fitness Facilities - Porthole Magazine Readers' Choice Awards
2010 – Top 10 Spas on a Cruise Ship (2008-2010) Spafinder Readers' Choice
Cabin Options
Cruise ship guests can choose from five different suite and stateroom options on board the Norwegian Dawn.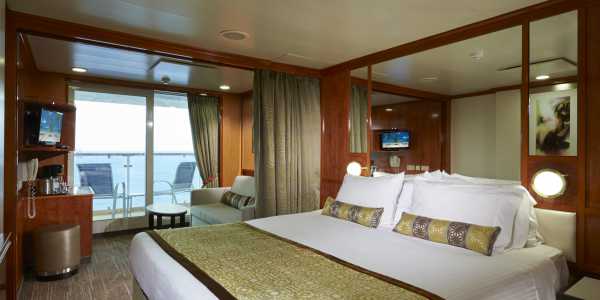 Mini-Suite
Size: 283 to 301 sf
Occupancy: 2 to 4
These staterooms feature private balconies, a sitting area, bath with shower and two lower beds convertible to a queen bed. Mini-Suite staterooms also have extra bedding for room for up to four guests.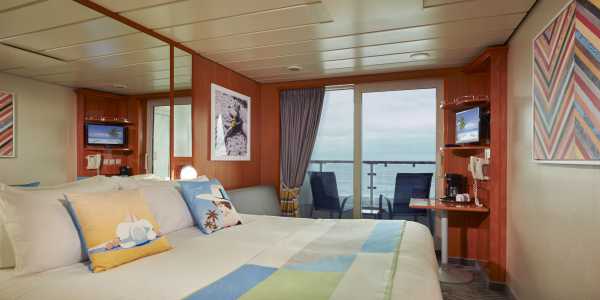 Balcony Stateroom
Size: 203 to 302 sf
Occupancy: 2 to 3
With private balconies, these range in size and have room for up to three guests. Balcony staterooms feature two lower beds that convert to a queen plus a pull-out sofa.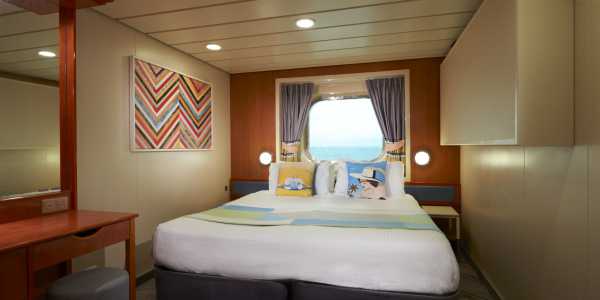 Oceanview Stateroom
Size: 159 to 196 sf
Occupancy: 2 to 4
These offer windows or portholes with terrific ocean views. Oceanview staterooms range in size and accommodate up to 4 guests and come equipped with two lower beds that can be converted into a queen-size bed.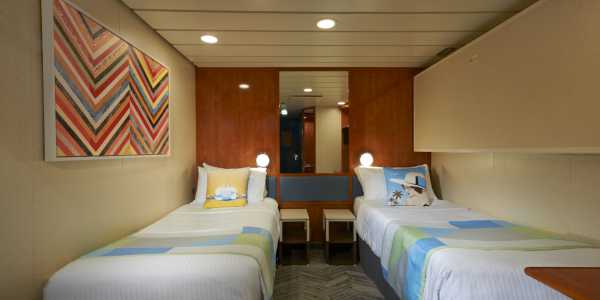 Inside Stateroom
Size: 142 to 276 sf
Occupancy: 2 to 4
These affordable cruise ship accommodations have two lower beds that convert to queen size, with room for two to four guests.
Itineraries, Sailing Dates & Pricing
Entertainment & Activities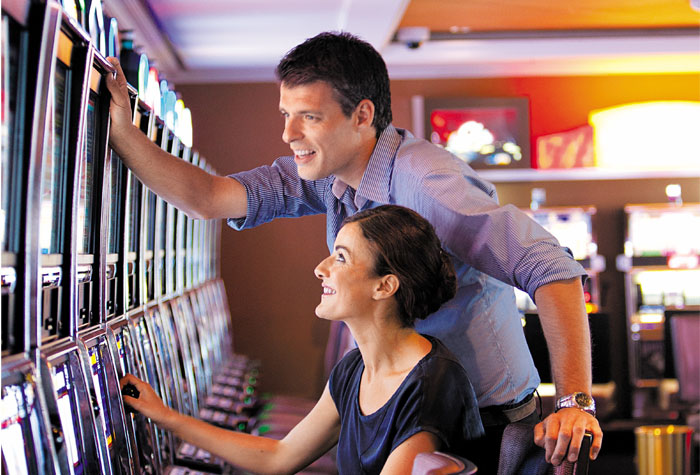 Melt your stress away with any of a wide range of treatment options at Norwegian Dawn's El Dorado Spa, an award-winning spa experience. Get active in the lap pool, the longest indoor pool on a cruise ship, or take advantage of the jogging/walking track, basketball/volleyball courts, or El Dorado Fitness Center, with a full-service gym and aerobics/fitness classes offered daily.
Taking the kids along? Pick up a souvenir at the Galleria Shops while they enjoy age-appropriate entertainment for children ages 3 to 17. When night falls, head to the Dawn Club Casino and let the good times roll with Roulette, Blackjack, Craps and more. No matter what your vacation style, you'll never spend a single second bored while on The Norwegian Dawn. Find the best daily Norwegian Cruise Line promotions from Dunhill Travel Deals.


Dining Options
Choose between many dining options, from La Cucina's traditional Italian cuisine to freshly prepared sushi. Norwegian Cruise Line offers guests a variety of gourmet cuisine, snacks, frozen drinks and cocktails on the Dawn cruise ship. Eating at any of the main dining rooms is complimentary, and included in your cruise fare, while other dining options have either fixed menu or a la carte pricing.
Deck 6

Aqua offers a variety of complimentary, healthy food choices.
La Cucina is an Italian style eatery serving pasta, pizza, salads and desserts. Fixed menu pricing is $7.50 for children and $15 for adults.
Venetian is one of the main dining rooms where all guests eat free. Venetian's master chefs are members of the prestigious international gastronomic society Chaine des Rotisseurs.
Le Bistro is an elegant restaurant serving French cuisine with a fixed menu pricing of $10 for children and $20 for adults
Deck 7

Java Cafe serves coffee, tea and delicious pastries and desserts.
Bamboo offers Thai, Chinese and Japanese cuisine with a fixed menu pricing of $7.50 for children and $15 for adults.
Sushi offers a la carte sushi and sashimi, prepared fresh daily.
Teppanyaki is a Japanese hibachi grill restaurant entertaining guests as the chefs prepare your meal right in front of you. Menu choices include delicious steaks, seafood and chicken options with a fixed menu pricing of $12.50 for children and $25 for adults.
Deck 8

O'Sheehan's Neighborhood Bar & Grill features complimentary Irish pub-style food to all guests including lobster, shrimp and all-you-can-eat ribs 24/7.
Deck 12

Garden Cafe is a free buffet featuring a great choice of omelets, pastas, soups and salads. There is even a special buffet area for guests traveling with children.
Juice Bar serves up refreshing smoothies and juices.
Los Lobos – Traditional Mexican specialties with a modern twist. This premium restaurant serves handcrafted margaritas along with classics like tacos and carne asada.
Topsiders Bar & Grill located poolside has an array of refreshing drinks & snacks.
Deck 13

Bimini Grill is a great place to go for a pizza or burgers, while lounging by the pool. Food from the grill is included in the cruise fare.
Cagney's is an American-style steakhouse offering fixed menu pricing of $15 for children and $30 for adults.
Moderno Churrascaria is the newest addition to the Norwegian Dawn. This Brazilian steakhouse was part of the 2011, multi-million dollar cruise ship refurbishment with fixed menu pricing of $10 for children and $20 for adults.
Find Your Norwegian Cruise
Discover the World on These Cruise Lines
Search for Cruises & Compare Deals!
Signup for Cruise Deals
Exclusive access to private sales, customized specials & more