Norwegian Gem
Overview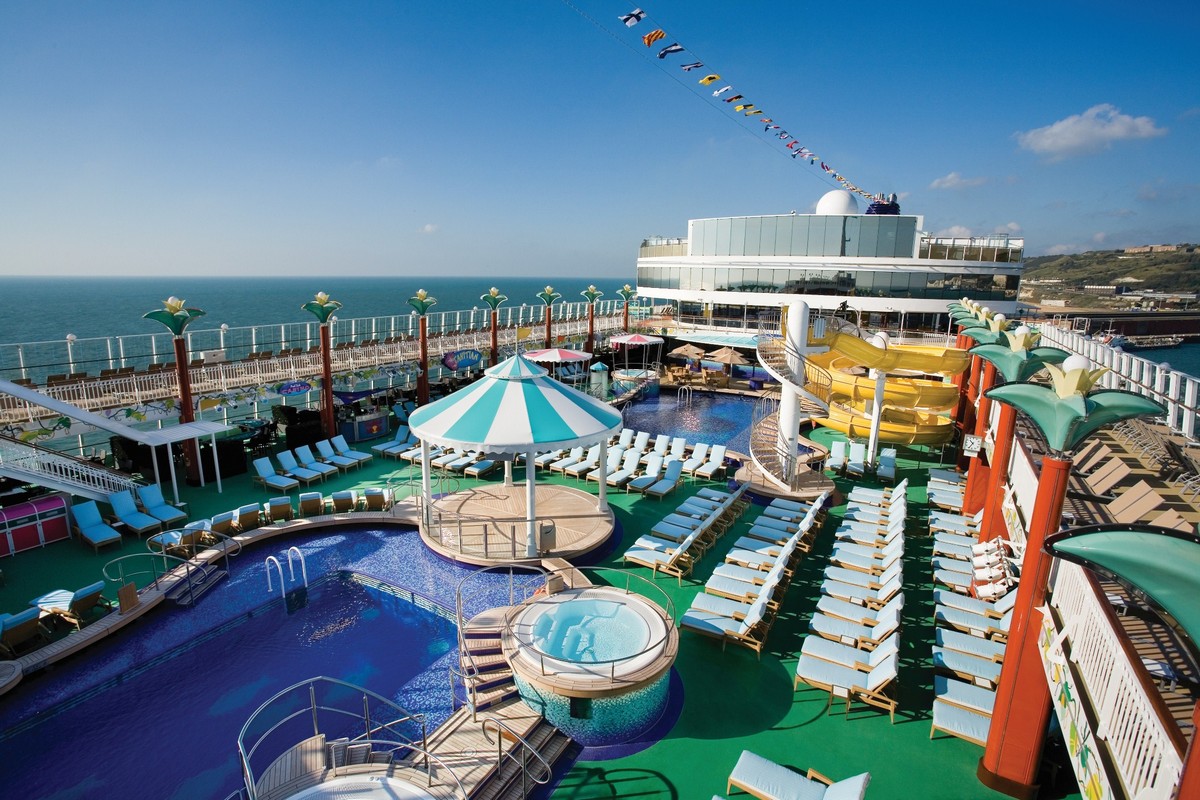 The "ideal megaship for generations X and Y," the Norwegian Gem ship has entertainment options for every age and taste with a crew of 1,100 serving just under 2,400 guests. Choose from six different types of staterooms, from comfortable rooms inside to The Haven's luxurious suites.
Built in 2007, the Norwegian Gem will be part of a multi-million dollar refurbishment in the fall of 2014. The Norwegian Gem is a Jewel Class cruise ship, along with sister ships Norwegian Jade, Norwegian Jewel and Norwegian Pearl. Find unbeatable Norwegian Cruise Line deals, discounts and promotions from Dunhill Travel Deals and save on your Bahamas cruise.
Awards for Gem by Norwegian Cruise Line
2015 Best Cruises from the Northeast – Cruise Critic Cruisers' Choice
2014 Best Inside Cabins (2013-2014) Cruise Critic Editors' Pick
2014 Best Specialty Restaurants – Porthole Magazine Readers' Choice Awards
Cabin Options
There are many cabin options for guests to choose from including the ultra-luxurious Haven Suites to the Inside Staterooms.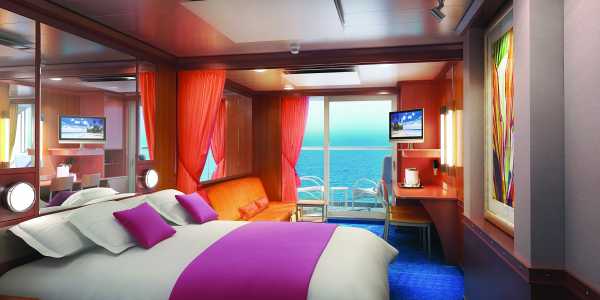 Mini Suite
Size: 285 sf
Occupancy: 2 to 4
Perfect if you are looking for a bit more room, while enjoying your cruise ship vacation with Norwegian Cruise Line. These suites offer luxury bathrooms with showers and a comfortable sitting area. Mini suites offer room for two guests with two lower beds convertible to a queen bed and additional bedding for up to two more guests.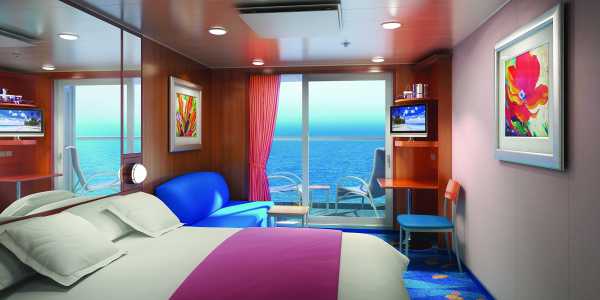 Balcony Stateroom
Size: 205 sf
Occupancy: 2 to 4
All with private balconies and a comfy sitting area, these staterooms have two lower beds which convert to queen size, plus a convertible sofa bed to give you room for up to four people. If you are traveling with a large family, ask your booking agent about connecting balcony staterooms.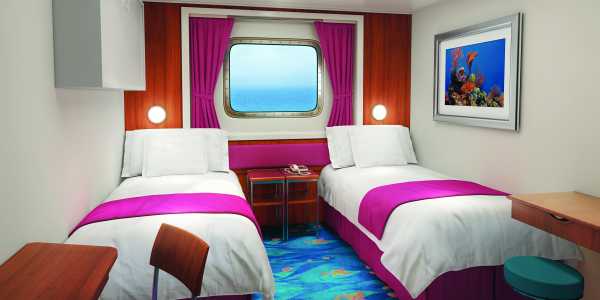 Oceanview Stateroom
Size: 155 to 161 sf
Occupancy: 2 to 4
Comes equipped with either a porthole or picture window, allowing your entire family spectacular views of the ocean as you are cruising on the Norwegian Gem. These staterooms have two lower beds that can be converted to a queen size bed and added bedding for up to four guests.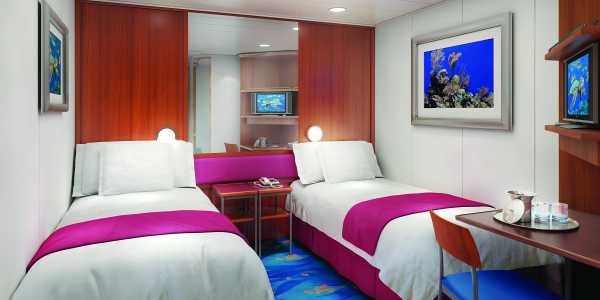 Inside Stateroom
Size: 138 to 143 sf
Occupancy: 2 to 4
An affordable way to travel on Norwegian Cruise Line. These staterooms have two lower beds that convert to queen size, with additional bedding for room for up to four guests. If you are looking for a late night snack, give room service a call and they will be happy to bring a tray of goodies to your inside stateroom.
Itineraries, Sailing Dates & Pricing
Entertainment & Activities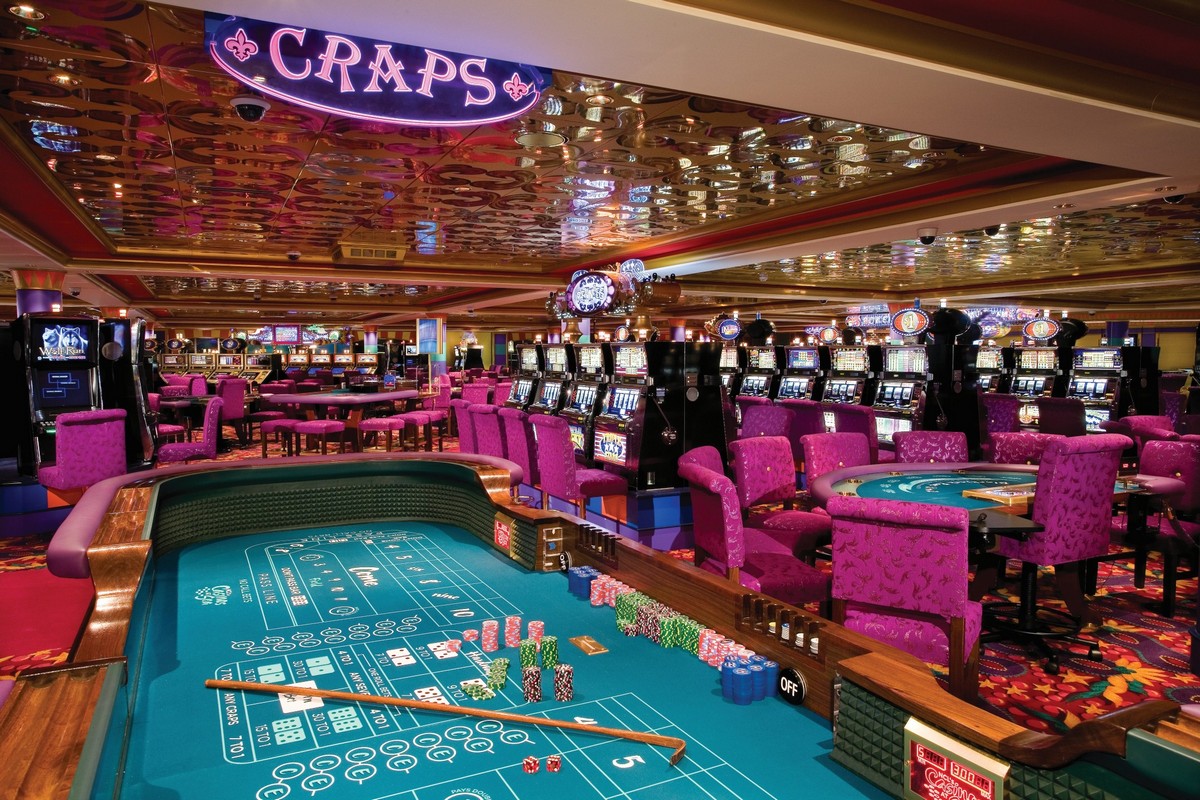 Your days will be filled with exciting and unique entertainment, dining and activity options aboard the Norwegian Gem. Let the children play at the kids' pool while you relax at the full-service Mandara Spa. Squeeze in a workout at the Body Waves Fitness Center, the jogging/walking track, or the basketball, volleyball and tennis courts.
When night falls, sample a brew at Maltings Beer & Whiskey Bar, sip on some bubbly at Magnum's Champagne & Wine Bar, hit the lanes at Bliss Ultra Lounge & Night Club, or choose from 10 other bars and lounges. Catch a live comedy show, don your white attire and join the White Hot Party, or catch Colorz show, an artful blend of color, light and fabric sculptures. Enjoy these fantastic entertainment options and so much more when you choose to sail on a Norwegian Cruise Line special cruise.
Dining Options
Indulge in a tender Prime Rib at Cagney's Steakhouse, visit the salad bar at the Garden Cafe, watch a skilled chef prepare delicious Japanese teppanyaki, or choose from many other one-of-a-kind restaurants. Enjoy a variety of cuisine on your next Norwegian Cruise Line discount cruise on board the Gem.
Deck 6

Grand Pacific is one of two complimentary dining rooms on the Gem and serves breakfast, lunch and dinner.
Le Bistro serves up classic French cuisine, such as Coq Au Vin and French onion soup, with a fixed menu price of $20 per person.
Magenta, open for dinner service only, is the 2nd main dining room, and the food is always free.
Deck 7

Atrium Cafe is a coffee bar and internet cafe where guests can sip on frozen coffee drinks along with hot coffee, tea and pastries.
Orchid Garden is an Asian restaurant serving a variety of Japanese, Thai and Chinese meals such as steamed mahi mahi with scallions, shiitake mushrooms and ginger-infused sesame oil. This is a specialty restaurant with a fixed menu price of $15 per guest.
Sushi Bar offers delectable fresh sashimi and sushi a la carte.
Teppanyaki is a great place to take the kids as they'll be entertained by the knife-throwing chefs preparing stir fry creations right before your eyes. It's best to make reservations at this 32 seat restaurant to avoid disappointment. Teppanyaki charges a per guest fee of $12.50 for children and $25 for adults.
Deck 8

O'Sheehan's is an Irish pub serving fish and chips, chicken wings, hot dogs and more. The food is always free to cruise ship guests.
Deck 12

Garden Cafe is a free buffet with options for breakfast, lunch and dinner. Kids will enjoy the kids only area, with special foods just for them, and kid-sized tables and chairs.
Great Outdoors is a free outdoor buffet, offering the same food as the Garden Cafe. Enjoy breakfast, lunch and dinner almost any time of day.
La Cucina Italian restaurant offers fixed menu pricing of $15. Enjoy classics such as Ossobuco Gremolata, Shrimp Risotto and Vegetable Lasagna while dining family style at large tables.
Topsiders is a bar & grill lets guests enjoy a quick snack or cool beverage while lounging by the pool.
Deck 13

Bali Hai Bar & Grill offers free culinary treats including chili con carne, stir fried veggies and grilled sausage.
Cagney's is the American style steakhouse on board the Norwegian Gem. Enjoy classics like filet mignon, salmon, lamb chops and bone-in ribeye along with all the sides you expect. There is a $30 per guest fee for this specialty restaurant.
Moderno Brazilian Steakhouse is not for vegetarians. Pasodores continually make the rounds, serving guests select cuts of slow-roasted meat directly from larger skewers. Reservations are suggested as Moderno is a very popular dining option, and there is a fixed menu price of $20 per person.
Find Your Norwegian Cruise
Discover the World on These Cruise Lines
Search for Cruises & Compare Deals!
Signup for Cruise Deals
Exclusive access to private sales, customized specials & more