Pack Your Bags for a Weekend in Charleston
If you're looking to spend an intimate and romantic getaway with your partner, these exquisite hotels in Charleston will definitely get the heart racing.
When you and your honey want to escape for a romantic retreat, far away from the grind of daily life and the incessant call of obligations and deadlines, where to go? You want to visit somewhere where life slows down for a bit, where refined elegance and friendly hospitality allow you to stop and savor every moment. There's one place to find this: Charleston, South Carolina.

It's time to plan the perfect romantic Charleston getaway, and there's no better way to begin your search than by looking for hotels in Charleston using Dunhill Travel Deals as your guide. With some of the best deals on Charleston hotels, and choices to meet every taste and price range, you can save big on the hotel of your dreams without breaking the bank.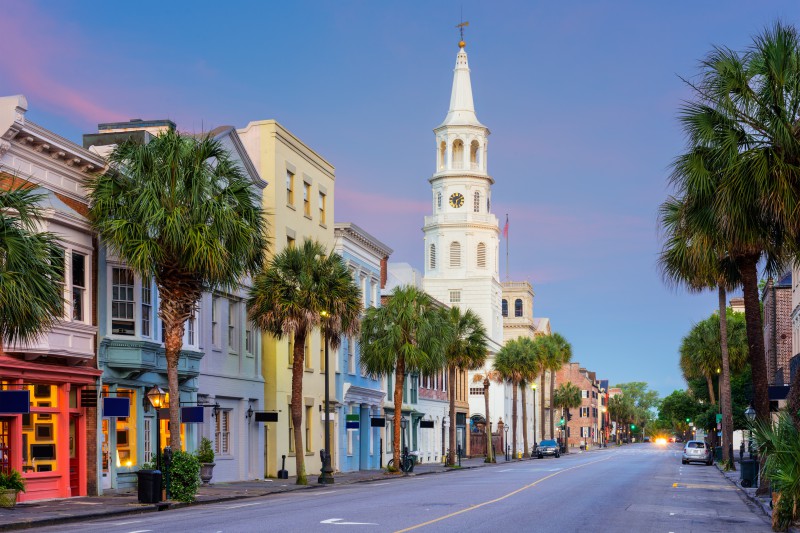 Of course, a big part of finding that ideal hotel comes with knowing what you want. That's where we come in. Here are a few hotels that offer plenty of amenities and the perfect ambiance for your romantic vacation in Charleston.
Wentworth Mansion
For old-school Charleston luxury, the Wentworth Mansion—constructed in the late 1800s—is historic perfection. Luxurious rooms with fireplaces and private patios, an on-site spa, and complimentary food and cocktails let you enjoy a sophisticated experience while also soaking up Charleston's Old World historic charm.
The Sanctuary at Kiawah Island Golf Resort
Are you looking for a super deluxe resort experience? If the answer is yes, then you'll want to book a romantic stay at The Sanctuary at Kiawah Island Golf Resort. On the island of Kiawah, situated an easy drive from central Charleston, this resort is for those couples who simply want to get away for a while. The scenic beauty of rural South Carolina, coupled with world-class amenities such a spa and five pro-level golf courses, are everything you need for a great getaway.
Belmond Charleston Place
Stay in the Belmond Charleston place, and you'll find yourself right where all the action is. Decorated and designed in a distinctly Southern style, and featuring ideal perks like a full-service spa and a swimming pool, this Charleston hotel is one of the best possible places to enjoy regional comforts.
French Quarter Inn
This delightful inn offers beautiful, spacious rooms in a prime, central location in Charleston. Wake up to a complimentary breakfast, a perfect way to start the day, then take advantage of the inn's location by embarking on a full day of exploration into the heart of Charleston.
Market Pavilion Hotel
This relatively new hotel welcomes guests with its thoughtfully detailed, historic design. Created with Charleston's historic and grand architecture in mind, the Market Pavilion Hotel will charm you from the moment you step inside. The rooftop pool and Pavilion Bar make for a fun touch, perfect for a sunset swim and cocktails with your sweetheart.
Signup for Hotel Deals
Exclusive access to private sales, customized specials & more