5 Must-Visit Museums for Your Charleston Family Getaway
Find great hotels in Charleston for your family getaway and find yourself in the heart of the city—close to these fun, fascinating and insightful local museums.
Going on a vacation to Charleston as a family is a promising prospect for anyone. The gorgeous waterfront, mouthwatering eats, fun-filled activities, and historic sights all blend into a getaway that's certain to give your family joyful memories for years to come.

So, start planning now by searching for hotels in Charleston using Dunhill Travel Deals. Find the best deals on family travel and save money so you can worry about what's really important during your vacation: your family's happiness.

One thing everyone will definitely get excited about is Charleston's rich array of museums. These museums offer an engaging and insightful look at the city of Charleston by examining its history, art, and architecture, allowing visitors to feel better connected to local culture and customs during their stay. Here are five must-visit places for you and your family during your Charleston getaway.
The Charleston Museum
Perhaps the best place to experience Charleston's fascinating history, this museum is considered to be "America's First Museum." It was founded in 1773, and exhibitions display items and artifacts from Charleston's past. From early tribal and Colonial periods, and through the Civil War and up to today, the artifacts and collection at this museum offer an important look at how a destination changes throughout the course of time.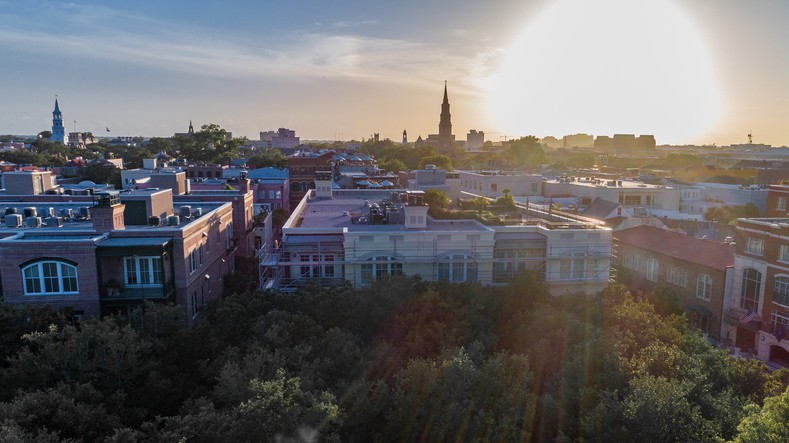 The Gibbes Museum of Art
For an intimate look at some of Charleston's cultural history, go to The Gibbes Museum of Art. See the work of local visual artists from both pre and post-modern periods. As the only visual arts museum in Charleston, this is an ideal stop for families who enjoy exploring visually innovative paintings and sculptures.
Children's Museum of the Lowcountry
If you have young children who need a place at which to expend their energy during the trip, the Children's Museum of the Lowcountry offers loads of interactive activities and games meant to spark children's imaginations. Whether your kids love science experiments or putting on a theatrical show, they are sure to get something out of a visit to this local gem.
Old Slave Mart
The impact of slavery is very much a part of South Carolina's past, and the Old Slave Mart stands as an important reminder of that period in American history. This historic landmark was used for slave auctions in the state, and is the last existing historic site of its kind. The museum aims to educate visitors about Charleston's role in the slave trade.
American LaFrance Fire Museum
If your little ones can't get enough of firetrucks, this is the place to take them. Located just a short drive north of the city, not far from most Charleston hotels, the American LaFrance Fire Museum showcases the largest collection of American LaFrance fire trucks in the nation. The museum experience comes with interactive exhibits that let you and your children step into the shoes of real firefighters.
By: Devyn Woolsey
Signup for Hotel Deals
Exclusive access to private sales, customized specials & more