Experience the Culture of these St. Louis Hotels
St. Louis has a long history of culture, making it a quaint and friendly place to stay. Enhance your trip by choosing one of these St. Louis hotels with a past.
St. Louis Union Station Hotel
Cultured is really the only word to describe the St. Louis Union Station Hotel, located at 1820 Market Street. This antiquated building has all of the modern comforts you enjoy, include a flat-screen TV in each room. However, it's the architecture and décor that truly shine, with gold-leaf detailing and mosaics around every corner.

Since the hotel used to be an old railway station, many of the rooms reflect that, with gaping archways and rich wooden furniture. Even the façade is imposing, with a steep clocktower and stone construction.
The Chase Park Plaza Royal Sonesta St. Louis
Centered at 212 N. Kingshighway Blvd., the Chase Park Plaza Royal Sonesta Hotel combines elegant furnishings with modern style for a truly unique building. Originally constructed in 1922, the building features 338 guest rooms and once housed both Jimmy Carter and Frank Sinatra.

With a great location in the Central West End, you'll be close to a number of different attractions. However, with four onsite restaurants and an onsite spa, you might not even need to leave the hotel.
Magnolia St. Louis
Magnolia St. Louis is a Tribute Portfolio Hotel located at 421 North 8th Street. The building was finished in 1924 by Charles Heiss and originally the home of the Mayfair Hotel. Since then, it has continued to shine as one of St. Louis's most sophisticated lodgings, with complimentary chocolate on your pillow, a fitness center, and complimentary downtown Tesla transportation.

You'll also want to check out Robie's, which is Magnolia's restaurant that features made-to-order and locally sourced dishes.
The Hotel Majestic St. Louis
Another landmark hotel is the Hotel Majestic St. Louis located at 1019 Pine Street. It was built all the way back in 1913. Today, it provides charming boutique accommodations with complimentary hot breakfast and free WiFi.

While staying here, you'll be within walking distance to a number of attractions, including the America's Center Convention Complex and Busch Stadium. All rooms include Midwest charm and feature sofa beds, work desks, and televisions to keep you occupied.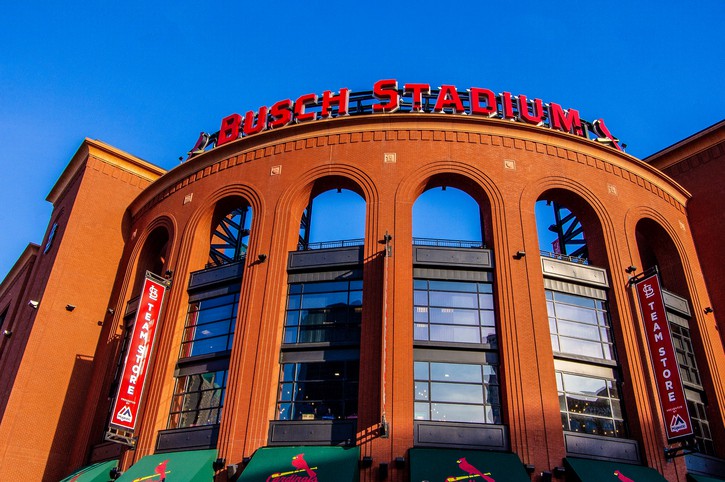 No matter which of these hotels in St. Louis you choose to stay in, you'll certainly have a stay that is both sophisticated and luxurious.
Signup for Hotel Deals
Exclusive access to private sales, customized specials & more