London | Your Rainy Day Guide
Don't let a little rain turn your amazing England vacation into a bloody nightmare. With an average rainfall of 156 days a year, you might be out of luck without a brolly to keep you dry. Ok, enough with the cheeky puns. Even if you think your day is hampered by rain, there is so much to do and many places to go when you don't want to get wet, it just depends on what you're in the mood for.
Shop 'til you Drop
Westfield Malls – At these giant indoor malls, it may be easier to list what they don't have than what they do have! At Westfield London, you will find a variety of 306 name-brand stores and boutiques along either side of the expansive walkways. If you're in the mood to eat, there are 98 restaurants, eateries, cafes, and bars to choose from. Top off your day with a game of bowling or mini-golf, or take in the latest flick at the 20- screen theater complex. Westfield Stratford is slightly smaller, with 243 shops and 88 restaurants, and offers a bowling alley, 20-screen cinema, a craft beer bar with ping pong & karaoke, and much more rainy-day entertainment.
Covent Garden – This indoor plaza located in London's West End is a great place to find a truly unique souvenir or gift to take home. This sprawling architectural masterpiece features about 200 brands, antiques and collectibles, as well as handmade goods ranging from jewelry to socks. You can usually find street performers, and there are plenty of dining options from a quick bite to a seated restaurant.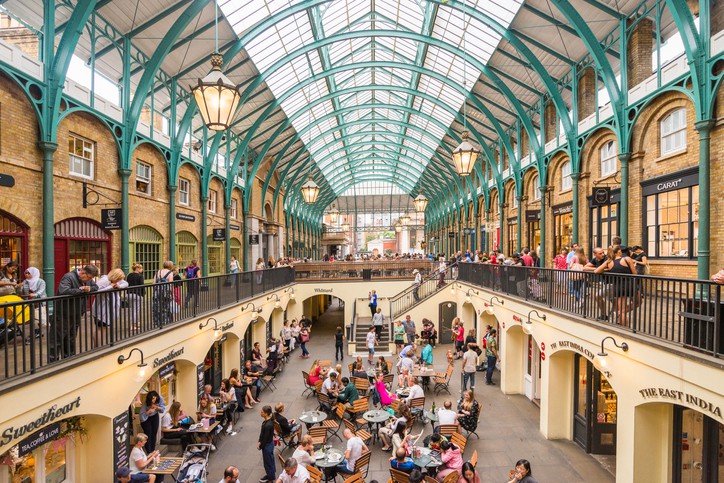 Harrods – This iconic department store has so many sections under roof you could get lost for hours. With full restaurants, bars, deli, a fresh bakery, and a tea room, you won't go hungry or disappointed. After your fill, check out the jewelry displays with millions in fine diamonds, crystals, and other precious gems. The kids will love the children's department complete with games, toys, and clothes.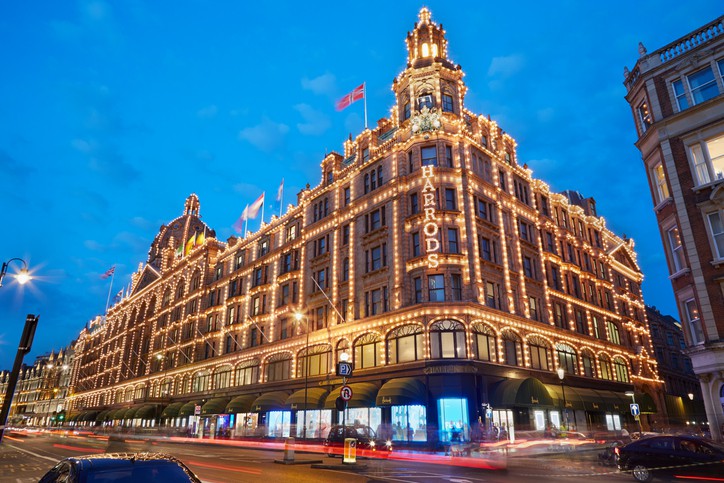 Hamley's – Speaking of kids, take yours to this GIGANTIC toy store for an epic experience they won't forget. The oldest and largest toy store in the world, you'll spend hours exploring all seven floors of plush, figures, toys & games. Discover interactive experiences where your kids (or you) can play with trucks, test out balls, and even channel their inner Gryffindor on the Harry Potter floor.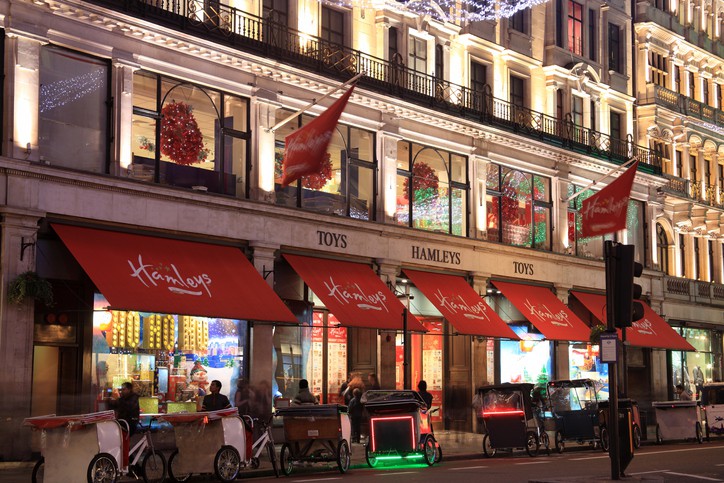 See the Sights
Victoria & Albert Museum – This magnificent museum covers 12.5 acres and holds 145 galleries full of over 2.27 million objects including sculptures, priceless art, and pieces from as early as the 1500s. Among the paintings, you can see the seven Raphael Cartoons, serving as original designs for tapestries hung in the Sistine Chapel. The fashion galleries house over 14,000 court dressings and accessories, some dating back to 1600. With collections of ceramics, metalwork, furniture, and more from Europe, Asia & Africa, you may want to schedule an extra day to it all in.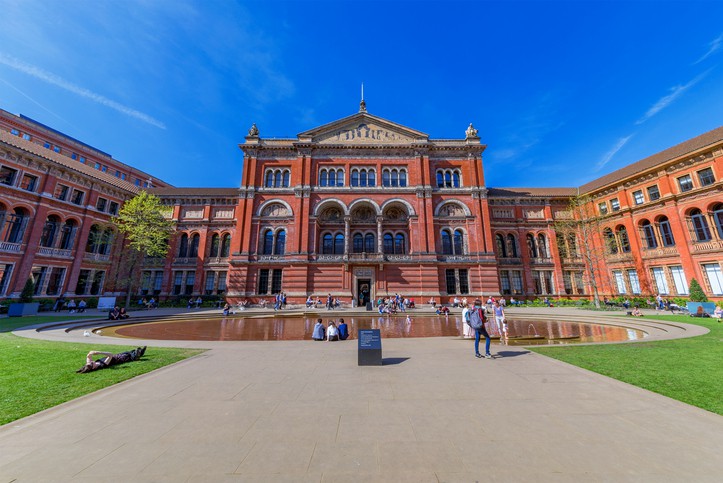 Westminster – Home to the Famous Big Ben and the Houses of Parliament, you'll hear this attraction long before you see it with the clock tower's hourly chimes. Tour the opulent Westminster Abbey and see where every coronation since 1066 has taken place. Walk the steps of kings and queens of yore and see where Queen Elizabeth sits for royal events and weddings. Visit the graves of over 3,000 notable British figures in the Abbey including Jane Austen, Isaac Newton, and the Bronte sisters.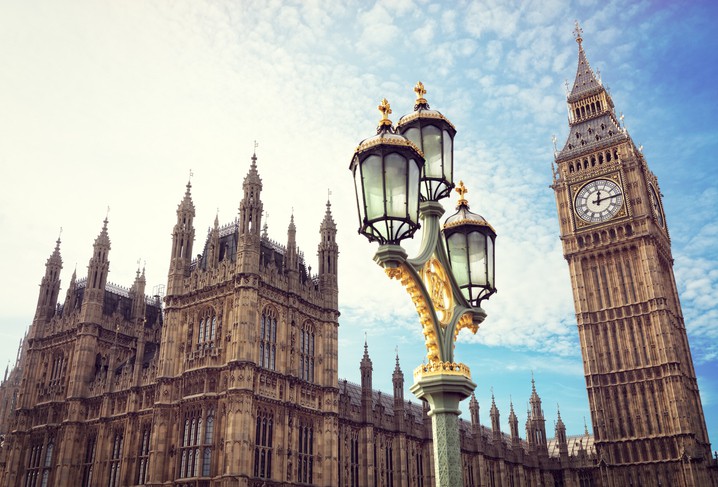 Thames River Cruise – See all the famous sites without getting wet! Numerous companies sail along the Thames to different popular stops. You can find everything from an afternoon tea cruise to dinner to jazz and experience London's finest gourmet dining with a view. Float by the Tower Bridge, London Bridge, London Eye, Westminster Abbey and more while listening to great commentary about the history and uses of these landmarks.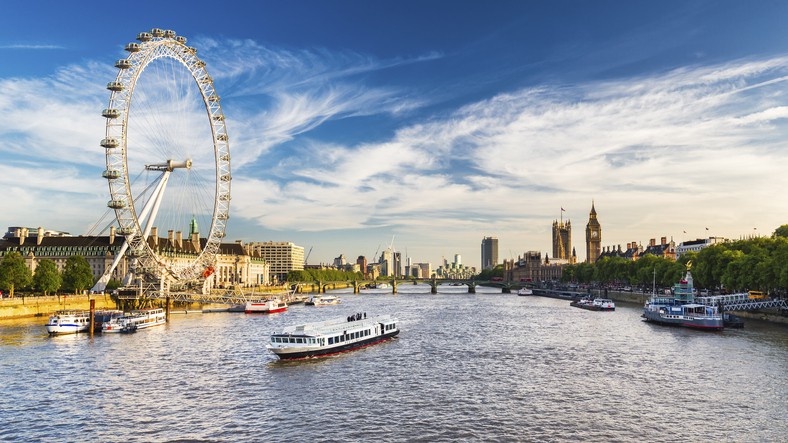 Pamper Yourself
High Tea – Forget the notion of high tea as "stuffy", you can find a tea time to suit your tastes and interests. If you're near the Science Museum, try the Science Afternoon Tea at The Ampersand Hotel. Enjoy 3-tiers of treats featuring dinosaur-shaped biscuits and chocolate spaceman, that appears to be "smoking" due to the clouds of dry ice. This one-of-kind experience even won Best Themed Afternoon Tea. Another option is to reserve a spot at the popular B Bakery. Lasting about 90 minutes, this afternoon tea is served on a double-decker bus tour, complete with a spread of gourmet finger sandwiches, cupcakes, and beverages. You'll also hear interesting facts about London's landmarks as they pass by. If you have dietary needs (kosher, halal, vegan, nut-free), most tea halls can accommodate a wide variety of special diets.
Day Spa – Mere feet from large attractions like Piccadilly Circus and The London Eye are fabulous day spas that whisk you away from the hustle for rejuvenating and relaxing. A variety of spas offer plenty of services ranging from standard massages to offbeat treatments such as a face bootcamp. Pick your poison and let the "aaah" begin.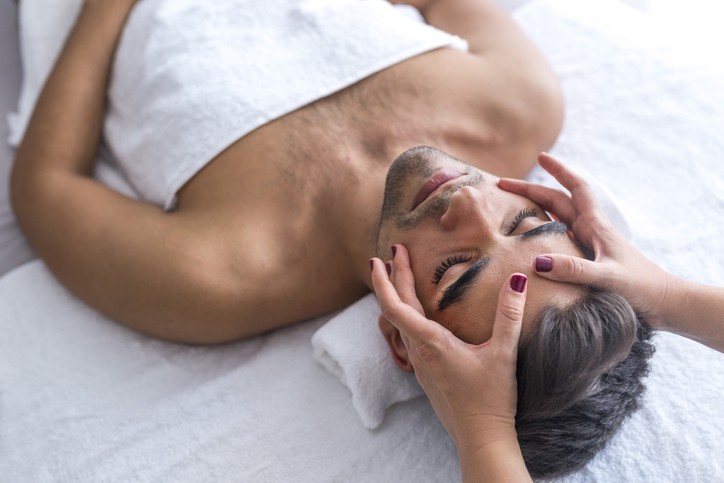 Ride the Belmond British Pullman – Travel in opulent style aboard this train as you journey to cities around the country. This 1920s locomotive has been restored to its original luxury with magnificent colorful fabrics and white-glove service. Visit nearby towns such as Canterbury, Folkestone, and Bath for day trips that include a 5-course dinner with champagne. Other train rides offered are a champagne afternoon tea or a murder mystery lunch.</p>
Signup for Vacation Deals
Exclusive access to private sales, customized specials & more