Must-Visit Neighborhoods in Atlanta
Atlanta is one eclectic city with adventure, entertainment and food for every taste imaginable. Hang out at college bars one night and enjoy low priced drinks, then enjoy a 5-course meal from Michelin ranked chefs. Don't worry if you've got kids, Atlanta is famous for its friendly museums and family friendly activities.
Since its founding in 1836, Atlanta has been a hotbed of history, culture, and cuisine. Did you know Coca Cola was founded here in 1886, making it one of the oldest companies in the city, and even the country? With that much history, you know it's going to be fun.
Also home to Martin Luther King, Jr., desegregation brought new life into Atlanta and turned it into what it is today, a city renowned for its heritage and friendly people. There are so many places to visit on your next trip to the ATL, but here are some neighborhoods you just can't miss.
Buckhead
This swanky neighborhood north of Downtown is full of gourmet restaurants, luxurious boutiques, and excellent pedestrian streets perfect for a day out on the town. The area boasts fun entertainment like Candytopia, a candy museum with artworks made entirely out of candy!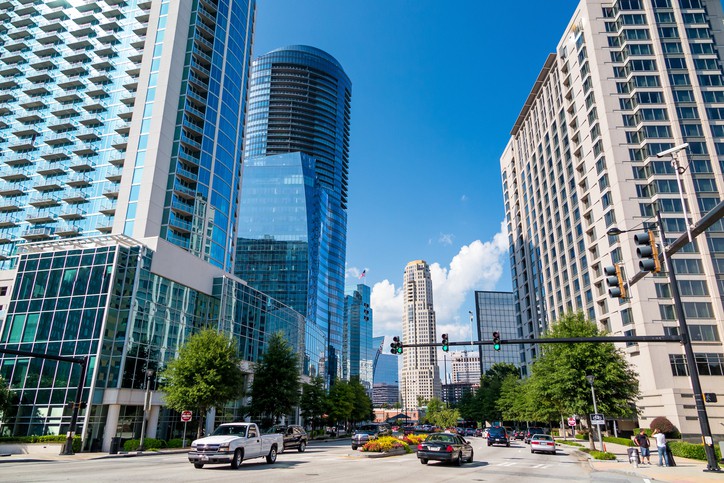 Walk around Philips Plaza for some upscale shopping and small coffee shops with homemade pastries. Or, if you're looking for something more historical, step back into the jazz age at the Swan House. This house built in 1928 offers magnificent rooms with impeccable décor from the period. After your day of exploring, finish at one of dozens of restaurants from Thai to Tapas.
Inman Park
Located in East Atlanta, this neighborhood has beautiful Victorian era homes, large boulevards and shopping streets full of antiques and personality. Every year you can enjoy the Inman Park Festival that celebrates the personality of the neighborhood with performances, food trucks, bars, and restaurants.
This neighborhood is perfect for a stroll or bike ride around town. It's situated on the Eastside BeltLine Trail, a converted railway line used by dogwalkers, families, and tourists for scenic walks. Inman Park is the first planned suburb in Atlanta circa 1912, with great attention to detail and aesthetic. During your visit, let your nose guide you to delicious bakeries and cafes along the treelined streets.
Midtown
If you're searching for nonstop action, look no further than the entertainment mecca of Midtown. Several performance venues call Midtown home including Alliance Theatre, where you can catch Broadway plays by phenomenal actors on their way to New York; Atlanta Symphony Orchestra, an award-winning performance with beautiful classics; and Fox Theatre, the home of renowned musicals, dances, and performances.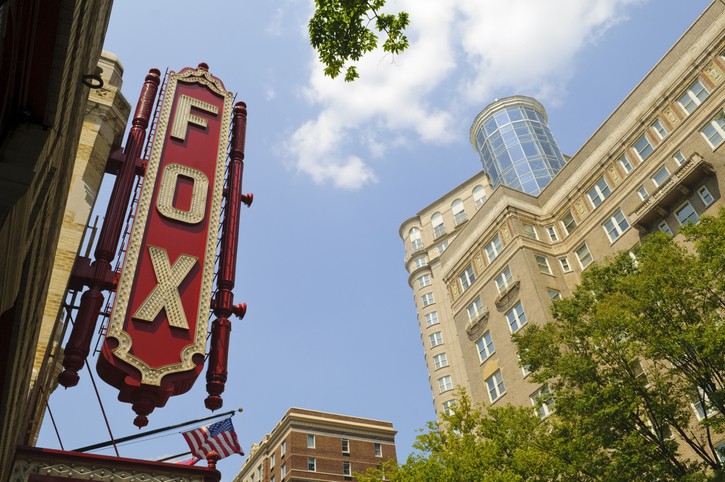 If art is your poison, you're in luck too! Midtown is known as Atlanta's "Heart of the Art's" with museums with a plethora of renderings from fashion to puppetry to painting.
Little Five Points
No doubt the hippest part of town, head here for some eclectic dining options, weird bars with outlandish ingredients, and all the thrift stores you could ever imagine. Raw, vegan, and natural foods reign supreme here, so it's not uncommon to stumble across gluten-free bakeries and acai cafes. If you're around during autumn, the Halloween Parade is famous among locals for its scary costumes and themed bars.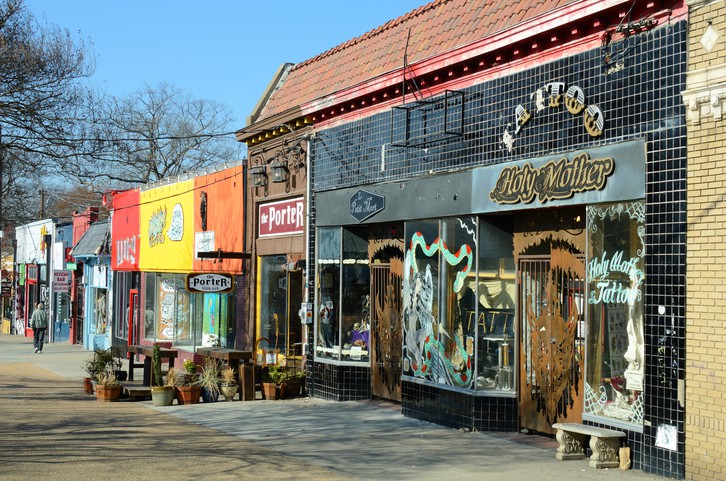 Best of all, Little Five Points is within walking distance to several parks, museums, and Ponce City Market, a revitalized warehouse with restaurants, shops, offices, and residences.
By: Devyn Woolsey
Signup for Hotel Deals
Exclusive access to private sales, customized specials & more