MSC Cruises | Best Cruise Line for Foodies
One of the many reasons people love cruises is the chance to dine on world-class cuisine they would never encounter in their daily lives. MSC Cruises has taken the preparation of meals and snacks to new levels of excellence by partnering with world-famous, award-winning chefs.
In the world of culinary arts, there is no better award than the coveted Michelin star, and MSC's chef partnerships include three Michelin-star recipients: Harald Wohlfahrt, Raymond Blanc, and Ramon Freixa. They have also tapped the talents of Roy Yamagucchi, who is a James Beard "Best Chef" Award recipient and Jean-Philippe Maury, a gold medal winner at the World Pastry Team Championship in 2002 and 2004. Each of these acclaimed chefs adds a delicious layer to the gastronomic offerings onboard MSC cruise ships.
The Line Up of MSC's Award-Winning Chefs
World-renowned Spanish Chef Ramón Freixa has been dreaming up dishes for MSC since 2017. His formula is based on three elements: "produce, technique and feeling, plus a search for magic." Two of his signature offerings are Duck Royal with foie cream and onions, and Glazed pluma of Ibérico pork with sautéed vegetables. Both are "magically" delicious, with bold flavors and a Mediterranean flair. They are main courses available on "Elegant Night."
Freixa opened his first restaurant at sea, Ocean Cay by Ramón Freixa, on board MSC Seaview in 2018, offering guests innovative fish and shellfish dishes. His latest triumph is the HOLA! Tapas concept, designed to offer a social and warm dining experience where guests can enjoy a range of traditional and modern shared plates and small bites inspired by some of Spain's most popular dishes. HOLA! opened with the launch of MSC Bellissima in 2019 and will now be available on MSC Meraviglia and MSC Grandiosa.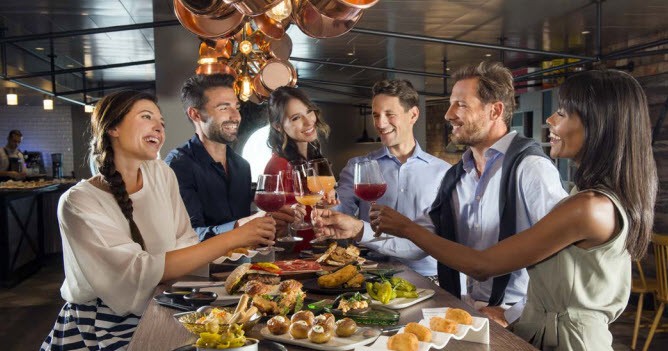 The innovative Pan-Asian Chef, Roy Yamaguchi, has been instrumental in adding the flavors of the East to MSC's dining venues. He helped design the popular Asian Market Kitchen, combining his Japanese culinary heritage with his "Hawaiian Fusion" cuisine to offer a variety of items from sushi to sashimi and teppanyaki. He was very involved in the design of the restaurant, too, choosing the tableware, music and menu style.
Asian Market Kitchen offers three dining options (sushi/raw bar, teppanyaki grill and Asian-fusion restaurant) developed over the course of two-and-a-half years by Yamaguchi. The cuisine is inspired by Yamaguchi's many international influences and his advanced culinary schooling in the French tradition. Passengers can opt for sushi rolls at the bar, or sit down for a meal cooked in front of them on a hot grill by entertaining teppanyaki chefs. The flavors are a blend of Hawaiian, Asian, Malaysian and Thai, all created from fresh ingredients – and all distinctively delicious.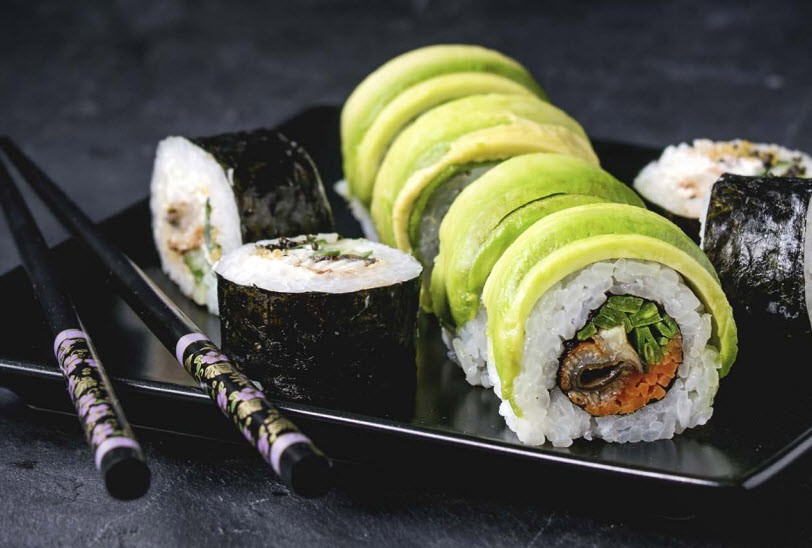 Chef Harald Wohlfahrt, voted one of the Top 10 Chefs in the World, and the only German chef to hold a three Michelin Star rating for 25 years in a row, brings the best of Germany's cuisine to MSC Cruises. Wohlfahrt's philosophy is that perfection comes from craftsmanship, and he crafts new dishes as works of art. Chef Wohlfahrt brings a unique understanding of German and French classical cuisine to MSC's menus.
Wohlfahrt is developing a new menu for the private Yacht Club restaurant on the MSC Meraviglia, MSC Splendida and MSC Preziosa for their Northern Europe cruises. He will also create two different main courses for MSC's Elegant Night.
Celebrated French Chef Raymond Blanc, with two Michelin stars, became part of the culinary team with the launch of MSC Bellissima. Blanc designed the menu items served at the naming ceremony in Southampton, England. He will also develop one of his signature dishes for the Elegant Night menu. Blanc is owner of Le Manoir aux Quat'Saisons in Oxfordshire, named Best Restaurant in Britain by The Good Food Guide.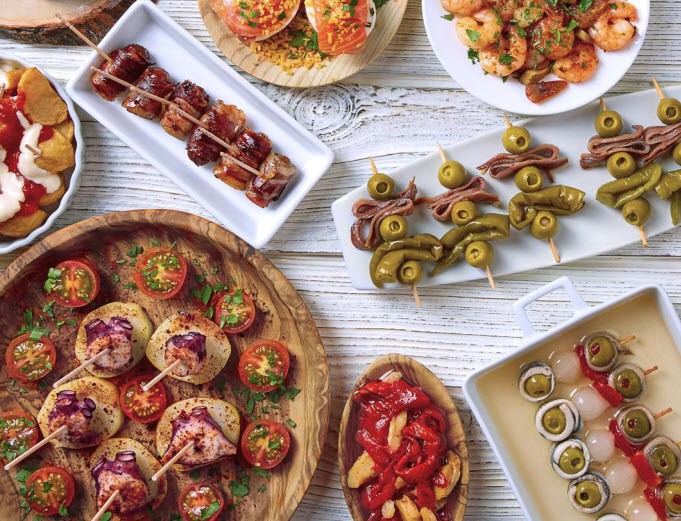 And now, for dessert…
World-Renowned French Chocolatier and Pastry Chef, Jean-Philippe Maury creates incredibly delightful gourmet desserts and pastries on offer throughout the MSC fleet. On the MSC Meraviglia, Maury was given his own magical space: a chocolate atelier with an open kitchen where guests can watch the chocolatiers create masterpieces that qualify as works of art. Passengers can also sample creations from Maury's specialty pastry and bakery menus, if there's room after the chocolate tastings.
Maury also worked with MSC Cruises to create a gourmet ice cream parlor and creperie located within the impressive indoor promenade on the MSC Meraviglia and future sister ships.
To wander through the upscale shops after an amazing dinner, sit in a cozy café for a sweet after-dinner drink and then come upon a shop full of artistic chocolate sculptures – sounds like the perfect end to a day at sea.
By Kay D. Harrison

[/cotnainer]
Find Your MSC Cruise Today
Signup for Cruise Deals
Exclusive access to private sales, customized specials & more