Ocean Cay MSC Marine Reserve | MSC's Private Island
One of the reasons for sending yourself on a Caribbean cruise is the chance to lie in the sun on a sandy beach and play in the waves of the blue ocean waters. To make sure passengers get their day at the beach, cruise lines have been purchasing islands in the Caribbean and turning the properties into private parks. Whereas some of these private islands feature huge water slides and multiple swimming pools, Ocean Cay MSC Marine Reserve is unique: It is kept in the state nature intended.
Twenty miles south of Bimini, Ocean Cay was originally used as a sand-extraction facility known for its high-quality white aragonite sand. MSC Cruises signed a 100-year lease agreement for the 95-acre tract in 2015, allowing the company to develop the island into the largest of the cruise-line-owned Bahamas private islands. Four years later, the little island is ready for visitors.

How to Grow a Green Island
Marine Preserve: The waters that surround Ocean Cay are a designated marine preserve. This means that aquatic life is free to swim, flourish and multiply in 64 square miles of unspoiled ocean. Expert ecologists are working to establish healthy coral reefs around the island, relocating coral plants to the area. Landscaping is carefully designed with more than 75,000 local trees, flowering shrubs and indigenous grasses. Everything that grows out of the sand is meant to be there, imitating the islands that surround it.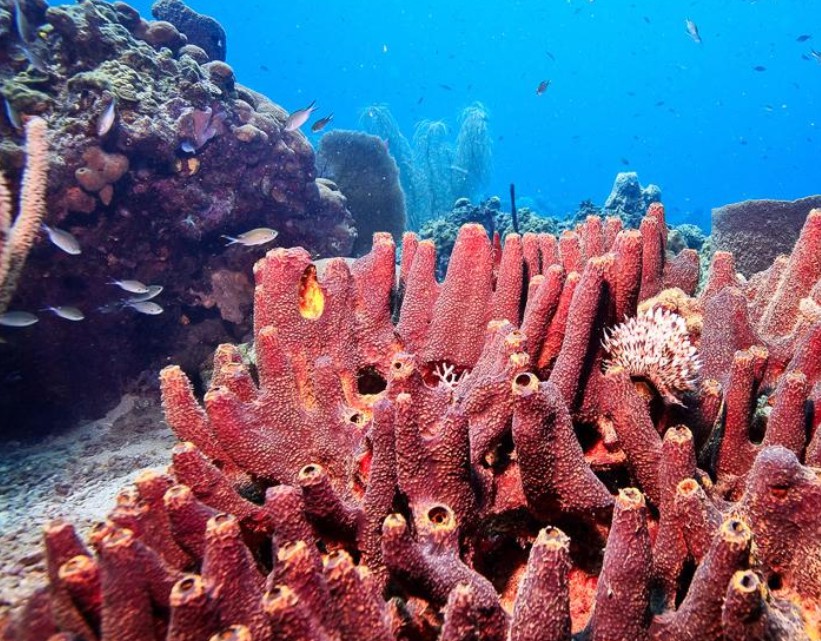 The Lay of the Cay: MSC Cruises set out to make Ocean Cay MSC Marine Reserve a place for relaxation, designing an island of beach cabanas, tiki bars and clear lagoons. Cruise ships will dock at one end of the island, so passengers can walk off the ship onto the pier. Nearby, there is a welcome center, a Bahamian village with Bahamian food, shops, and an authentic Straw Market, which is a much smaller version of the famous Nassau landmark.
Beaches and Things to Do: The first thing passengers will notice when approaching the island is the 100-foot tall red-striped lighthouse. It is the tallest structure on the cay and towers over Lighthouse Bay, a lively beach area with entertainment, activities and water sports.
There are seven beaches spread around Ocean Cay and a large clear-water lagoon with a shallow "family cove," perfect for splashing around on inner tubes and tossing beach balls under the watchful eyes of a lifeguard. Sunset Beach, facing the setting sun, and Bimini Beach on the north side are right on the Caribbean Sea. Tucked away on the farthest corner from the ship dock is Aurea Paradise Sands beach and The Spa Ocean Cay, where guests can enjoy a massage in a cabana overlooking the ocean.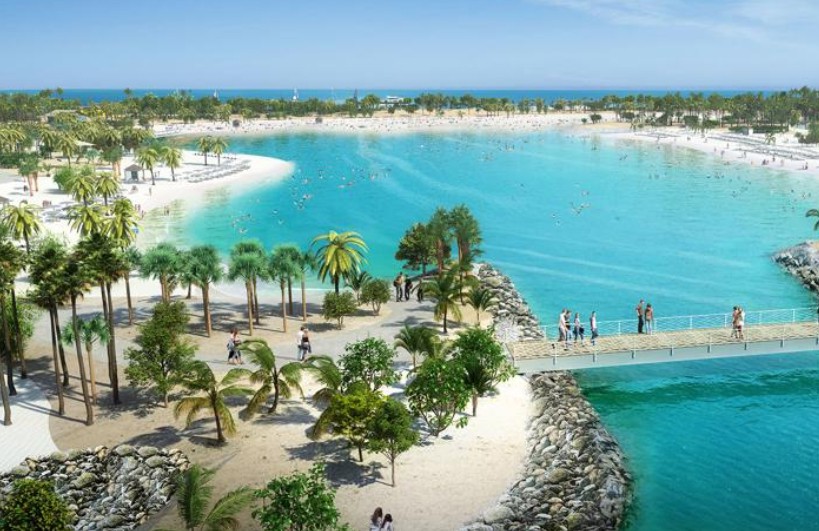 Every beach area has a rental hut where water toys, kayaks, paddleboards and floating mats can be rented by the day. For more adventure, guests can go on a parasailing excursion, book a snorkeling trip to a shipwreck, or extend the romance on a sunset champagne cruise. Speaking of romance, guests can get married in the Wedding Pavilion and if they wish to continue the celebration, there is a small private island just offshore that can be rented for special events, which holds a maximum of 30 guests.
Food and Drinks: In keeping with a desire to do no harm to the environment, all food and drink services on Ocean Cay are eco-friendly and sustainable. The goal is to minimize waste, so although there is a complimentary family buffet restaurant (Seakers Buffet) and several food vendors - including an ice cream shop – the ship will remain open for dining while docked at Ocean Cay.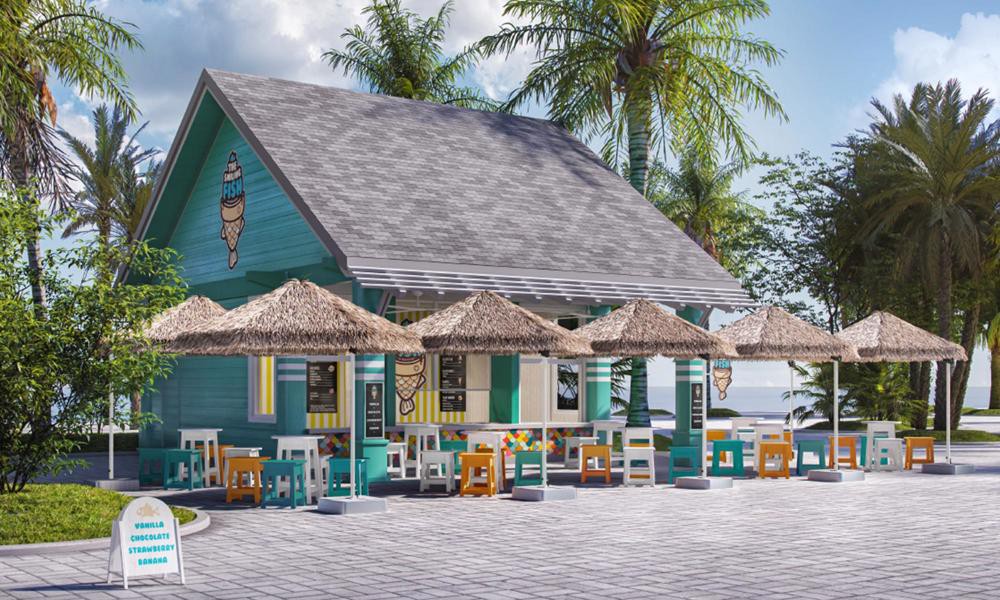 There are eight tiki bars serving a range of beverages, including Bahamian cocktails and rum drinks, each with its own signature offerings. Springer's Bar, located in the Bahamian Village by the marina, serves cocktails. If you want ice cream or a coffee drink, The Smiling Fish offers hundreds of ice cream flavors with an array of fruit and candy toppings. The Lighthouse Bar serves drinks and food with live entertainment.
Because the cruise ships can stay at the dock until late into the evening, passengers can venture out after dark for a little Bahamian nightlife. Star gazing beach walks, night excursions on the glass-bottom boats and live entertainment at the Lighthouse Bar are all possible after the sun goes down. Just strolling Sunset Beach and watching the orange sun slip into the aqua waters is an unforgettable treat.
How to Get There: MSC Cruises will be sending their ships to Ocean Cay beginning in November of 2019. Book a cruise on one of the MSC ships with Caribbean itineraries: MSC Seaside, MSC Divina, MSC Opera and MSC Armonia will stop at Ocean Cay.

As Nature Intended
In some ways, Ocean Cay's development has taken a course that is opposite of man's usual interaction with nature. The original cay was dug into existence by huge dredging equipment reclaiming the ocean floor. Now, Ocean Cay sits as a lush, green oasis of white sand beaches dotted with palm trees and surrounded by healthy coral reefs where sea life can flourish. Thanks to MSC Cruises, what was once manmade is now perfectly natural.
By Kay D. Harrison
Signup for Cruise Deals
Exclusive access to private sales, customized specials & more