See the Landmarks that put Greece on the Map
Few things say "vacation" quite like a relaxing, luxuriously long getaway on a Greek island. There are many otherworldly islands sprinkled across the Aegean and Ionian Seas, so we don't blame you if you can't pick just one. Below, we have included some of the most popular islands in Greece.
Mykonos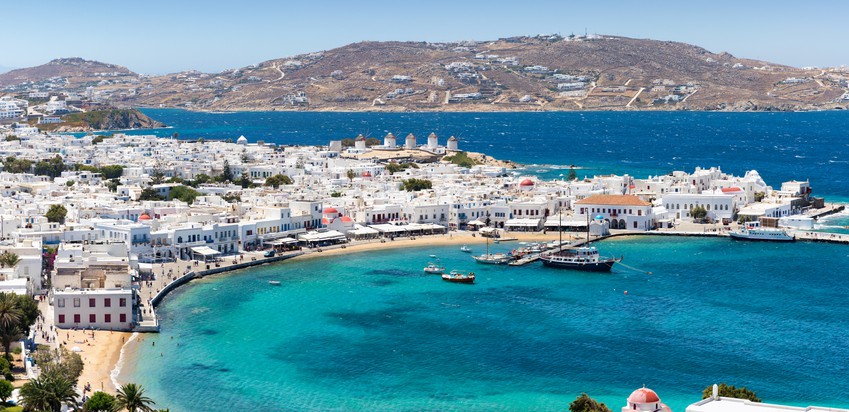 Mykonos is the party people's paradise. What Ibiza is to Spain, Mykonos is to Greece. Throughout the 1960s, it was known as a bohemian wonderland with an endless supply of nudist beaches and happy hippies. Today, that same vibe still exists (albeit with fewer nudist beaches). It has become massively glitzier with its yachts surrounding the harbor and supermodels drinking, dining, and dancing at clubs like Scorpios and Astra.
Low-key travelers who would prefer to bask in the beauty of this ancient island rather than party until the sun comes up can enjoy an unforgettable meal at Fokos Taverna, where there is no end of lamb chops and fresh seafood. If still in need of some respite from the large island, cruise on over to the little island of Delos, where you'll find a gorgeous temple dedicated to the Greek god of light, Apollo.
Santorini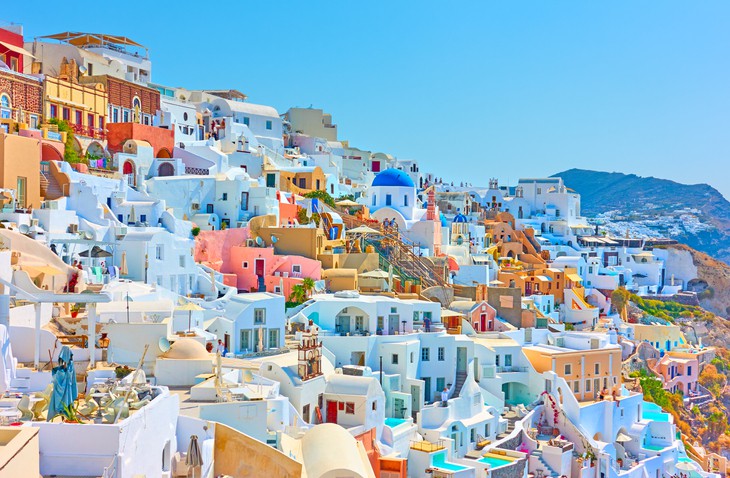 The island of Santorini appeals to every type of traveler, from the honeymooners to the solo traveler to the adventurous adrenaline junkies who want to get their fill of cliff-diving, jet skiing, and hiking. Although there is plenty to do on land, one of the best ways to explore the island is by boat, especially if it's a sunset cruise with Greek wine and a full-course seafood meal aboard the Caldera sailboat. For a more adventurous excursion on the water, jet ski over to the Hellenic Volcanic Arc and hike around this active volcano.
For swimming, walking, or sailing, drive to Amoudi Bay to cool off in the water and indulge in a bit of cliff-diving. When it comes to beaches, Santorini has plenty of those, and Kamari Beach is arguably one of the best. Along this beachfront, you'll find plenty of seafood restaurants as well as a pedestrian-only road that makes a great spot for safe, late-night strolls by the sea.
Ionian Islands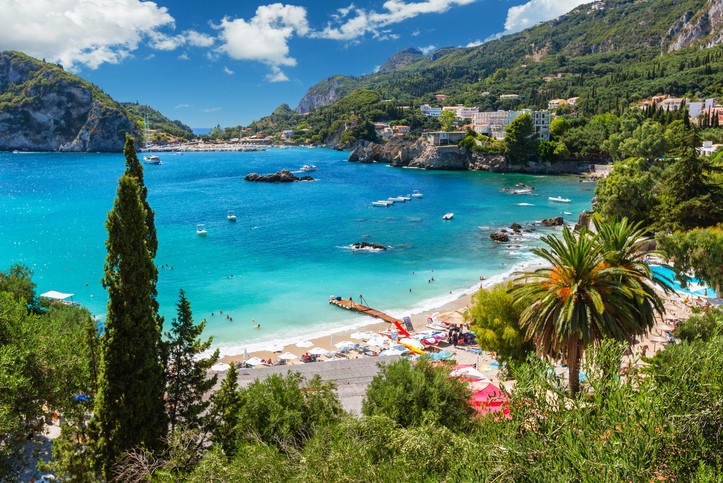 The Ionian Islands are tailor-made for the low-key traveler looking for an idyllic, serene getaway with lots of incredible beachfront. This tiny cluster of islands that sits in the Ionian Sea beckons outdoor enthusiasts to explore its natural wonders. At Palaiokastritsa, travelers can spend the day visiting the monastery, exploring the cave, tanning on the golden sand beach, and snorkeling in the turquoise water.
Other noteworthy beaches include Myrtos Beach, a white-sand beach with a spectacular backdrop of steep cliffs and Sidari, a beach known for its exciting nightlife, romantic oceanfront views, and even a water park. For a bit of culture, dedicate an afternoon to exploring the 1800s palace, the Achilleion, which invites visitors to explore the museum exhibit and the lush gardens.
Signup for Vacation Deals
Exclusive access to private sales, customized specials & more