An Introduction to the Ferries of Greece
With nearly 8,500 miles of coastline and more than 2,000 islands, Greece is a country surrounded by water. Only 227 of the islands are inhabited, but the fact that there are long distances between them inspired the Greek people to develop a tradition of navigation and shipbuilding. Although it is possible to fly to many islands (there are 67 airports with paved runways), ferries remain the preferred mode of transportation.
Where to Catch a Ferry
The mainland of Greece is a mountainous peninsula stretching southward into the Eastern Mediterranean. The city of Piraeus, about a 30 to 40-minute taxi ride from Athens, is the stepping off point for many ferry routes to the islands. From Athens, you can also take a metro train to the port, getting off at the last stop on the Green Line. This is an inexpensive option, about 1.40 euros, and takes 30 minutes. (A taxi will cost between 54 and 70 euros.)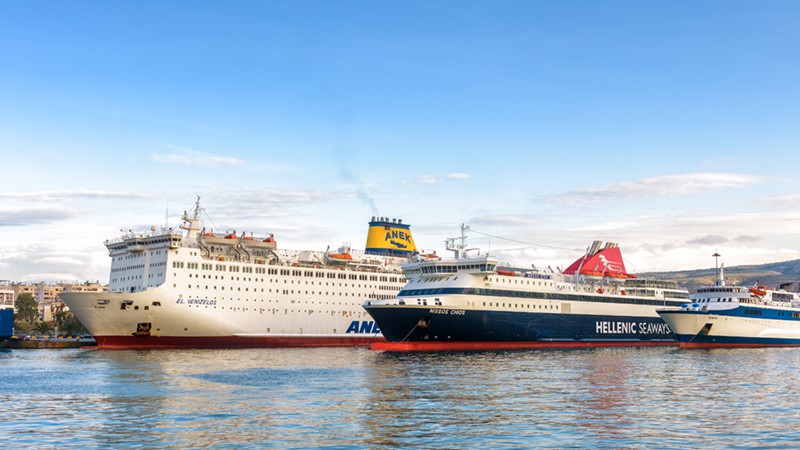 In Piraeus port, the docks and their gates are marked with the names of the island destinations. There is a pedestrian bridge to the gates from the metro stop, and signs along the way will get you to the right ferry. If you arrive by taxi, the driver will know exactly where to take you. If you need to linger at the port, there are restaurants, internet access, and luggage storage. There is even an Irish pub - just ask the way to O'Connell's.
Types of Ferries
As part of your Greek vacation, getting to your island should be like climbing aboard a cruise ship. And like a cruise ship, you can book different levels of service, from economy to luxury. If you are going to one of the distant islands, like Crete or Rhodes, the ferry goes overnight, so you can book a nice cabin or opt for cheaper economy tickets and spend the time in an airplane seat or out under the stars with fellow travelers. Often, you'll find groups of amateur musicians out there playing and singing. Frequent travelers on these routes know to bring a sleeping bag and a bottle of wine.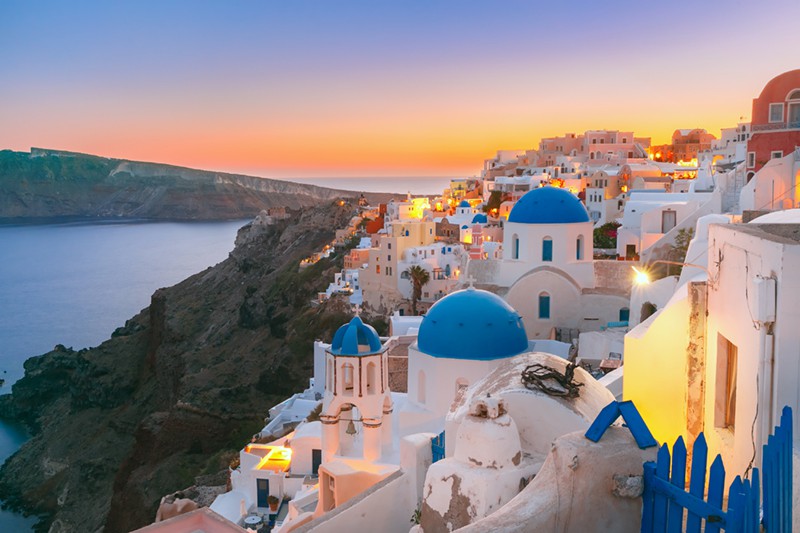 The high-speed catamarans to Mykonos, Sifnos and Santorini are much faster than the overnight ferries, and there are now some super ferries that will get you to your island in two or three hours. The catamarans are really something to see. They resemble gigantic planes without wings, and passengers sit in airplane seats and zoom across the water. There are plenty of entertainment options and snacks on board, so grab a spanakopita (spinach pie) and settle in for a bumpy ride.
You might hear people talking about the Flying Dolphins. These vessels were designed for river travel, and not the open seas. But if you're headed to Poros, Aegina, or Spetses (the Saronic Gulf Islands), you might try one of these high-speed options. They are pretty old, and the ride can be uncomfortable with very little to see. It's strictly a quick way to get around to the protected islands in the gulf.
How to Get Ferry Tickets
Luckily, there is ferryhopper.com, a valuable information hub for all things pertaining to Greek ferries. Here, you can plan your trip to more than 160 destinations in Greece, Turkey, and Italy; find the best schedules and book your tickets. Ferryhopper represents more than 40 different ferry companies. There is even a planning tool if you'd like to try a little island-hopping. Connections, ports and schedules are planned out for you, including direct and indirect connections, and you can book the tickets with no additional fees. The website also has a useful FAQ section and a blog full of great information on traveling by ferry.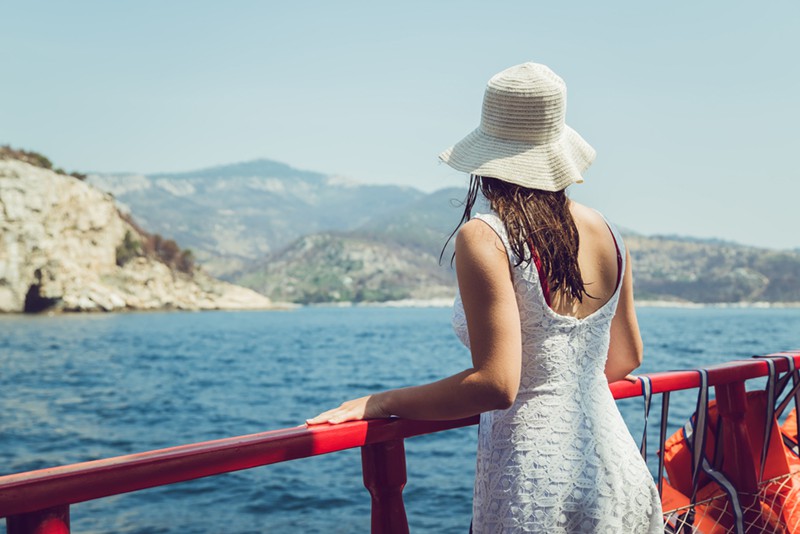 One big advantage of traveling by ferry is the experience of seeing the islands from the sea. There are few vistas in the world as incredible as what you'll see pulling into Santorini at sunset. The country of Greece is made for water travel, as Greek mariners have known for centuries – and you'll find out when you book your passage and make your own ferry tale.
By Kay D. Harrison
Signup for Vacation Deals
Exclusive access to private sales, customized specials & more