4 Kansas City BBQ Joints to Try
Kansas City became famous for barbecuing meats in the early 1900s. Today when staying at Kansas City hotels, you can enjoy a meal at these barbecue joints.
Gates Bar-B-Q
Since 1946, Gates Bar-B-Q has been providing delicious hickory wood-cooked meats for its customers. Once you taste the restaurant's famous sauce, you'll never be able to eat normal barbecue again.

It's available in two varieties – a classic tangy style and a sweet alternative. The most famous dish here is the beef sausage, however, the big ribs and burnt ends are also delightful. Stop by during the lunch entire to get a boxed meal for the meager price of $10.
Q39
Founded by the winner of the American Royal barbecue competition Rob Magee, Q39 lives up to its expectations. As soon as you arrive, you'll feel relaxed in the casual atmosphere complete with outdoor seating, open kitchen, and a full wine and beer menu. When it comes time to order, you can choose from a number of Magee's winning recipes, including beef brisket, chipotle sausage, smoked chicken, and pulled pork.

Of course, the meats aren't the only thing to savor, as the restaurant serves a number of scintillating sides, including apple coleslaw, white bean cassoulet, and fresh vegetables.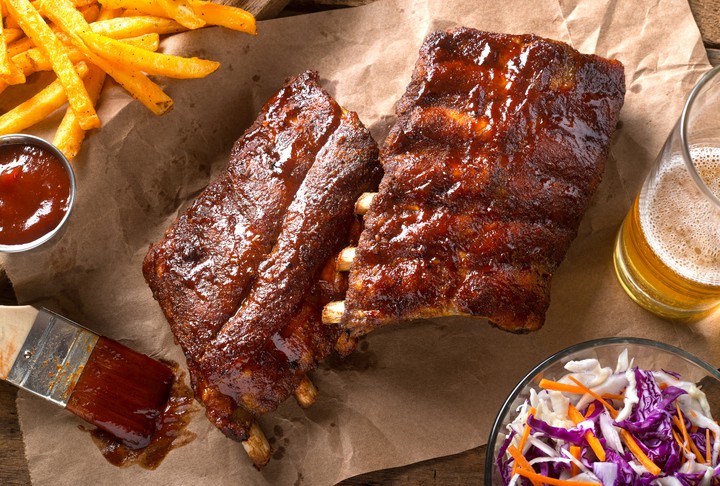 Joe's Kansas City Bar-B-Que
Another barbecue joint managed by winners of the American Royal is Joe's Kansas City Bar-B-Que, which sits inside of a converted old gas station. Joe's is so notable in the area that it was rated the #1 Barbecue restaurant in all of Kansas City between 2004 to 2013. They've also earned the title of America's Best Ribs from USA Today.

However, if you're not feeling ribs, try biting into the Z-Man sandwich, which features a slow-smoked brisket topped with provolone cheese and onion rings. Add a side of French fries, coleslaw, or red beans and rice, and you'll be in barbecue heaven.
Arthur Bryant's Barbecue
When you stop by Arthur Bryant's, you'll join an illustrious list of former guests including presidents, directors, and other celebrities. This joint is more casual than the others, as diners simply walk up to the counter to place their order.

While the founder Arthur Bryant began his business by selling slow-cooked ribs for 25 cents each in 1908, today beef brisket, burnt ends, and pulled pork sandwiches are the specialty. Don't forget about the savory sides, including coleslaw, baked beans, and potato salad.
When you're staying at hotels in Kansas City, having a meal at one of these famous eateries is a must. Whether you stop in for a quick lunch or relaxed dinner, you won't be disappointed.
Signup for Hotel Deals
Exclusive access to private sales, customized specials & more