Not-To-Miss Highlights Of the Premier Mexican Port
So your cruise ship is gliding into the waters of Banderas Bay, and the city of Puerto Vallarta comes into view. You may be surprised to see the mountainous backdrop and the extensive waterfront, stretching 50 miles along the horseshoe-shaped coast. You'll have just one day to explore this destination. What should you see?
Banderas Bay
Before you even arrive in the city, you may be astonished by the size and beauty of Banderas Bay. This is one of the largest bays in Mexico, covering around 500 square miles. It is also deep – over 3,000 feet in places – which means it's perfect for marine wildlife. And they are here: humpback whales, giant manta rays, dolphins, marlin, and other sea creatures that love the deep water. Keep your eyes on the waves, and you may see the dorsal fins of a pod of dolphins or the water vapor spray from a humpback whale.
The water temperature is great for swimming, snorkeling and diving, and the sun shines here almost every day. There are miles of beaches both north and south of the city, and they are fairly uncrowded by South Florida standards. The Bay faces west, so be sure to find a great spot to watch the sun go down over the Pacific. The sunsets are camera-worthy, orange and brilliant.
Take advantage: Schedule a whale watching excursion or rent a paddle board. If you have time while you're here, find a sunset dinner cruise and a companion to share it with. It's unforgettable.
El Malecón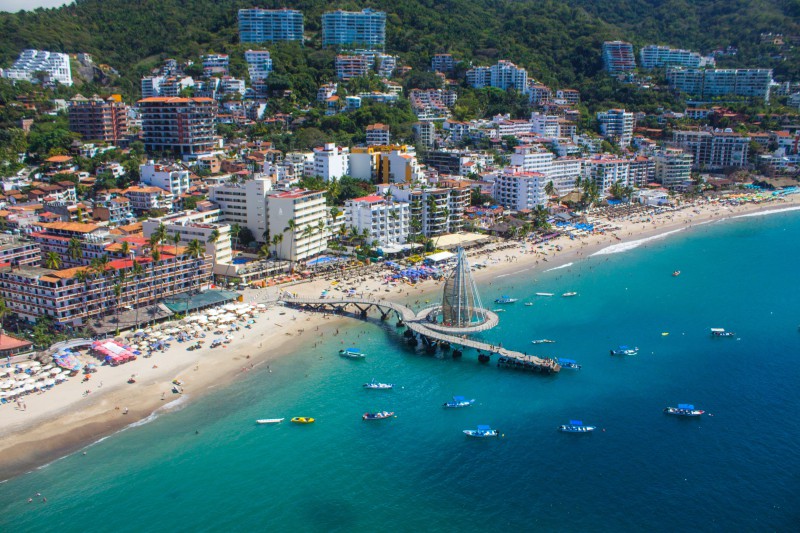 The word means wharf or quay, but in Puerto Vallarta El Malecón is really a boardwalk. The promenade is over a mile long, stretching all along the waterfront in the central city. Whimsical bronze sculptures show up along the way, along with picturesque seascapes so keep your camera handy. Shops, galleries, restaurants and street performers keep this area interesting for all ages. Some shops do not take credit, so bring plenty of cash.
Take advantage: You can rent bicycles and ride along the Malecon, but I think it's more fun to get a Segway tour. Contact Wheeling Vallarta Segway Tours and pay around $50-$60 for a quick lesson on managing the Segway, a safety helmet and a knowledgeable guide. You can stop along the way for a tequila tasting, if you wish. The tour takes about two hours, and it's a blast.
Sierra Madre Mountains
It may be surprising to see the steep Sierra Madre Mountains rising up out of the Bay, but the dramatic landscape really adds to the city's beauty. The mountains provide another way to spend the day in Puerto Vallarta, with hiking trails, biking routes, ATV tours and the fastest zipline in Mexico. One of the favorite tourist pastimes here is riding a mule down the steep trails. You'll get a panoramic view of the bay, and some people report seeing whales from the mountain slopes. Tour companies will pick you up in town, drive you to an adventure touring center and from there, you can choose ziplining, hiking, mule rides and ATV safaris.
White Water Rafting is another adventure getaway you might want to try near Puerto Vallarta. In the rainforest just outside the city, rafting trips originate in the Río Cuale, very close to the Ejido El Jorullo; this river is one of the seven that start at the Sierra Madre Occidental. ATV tours are a great way to see the small Mexican villages that are hidden in the dense rain forests of these mountains. Jeep, 4-wheelers and mountain bikes are all available for 2 and 3-hour tours.
Take Advantage: Vallarta Adventures is a company that runs multiple adventure tours, starting with a high-speed inflatable power boat ride. From there, you are taken to a place where you can zipline, ride donkeys, go rapelling down a waterfall, and more. The guides are well trained and lots of fun.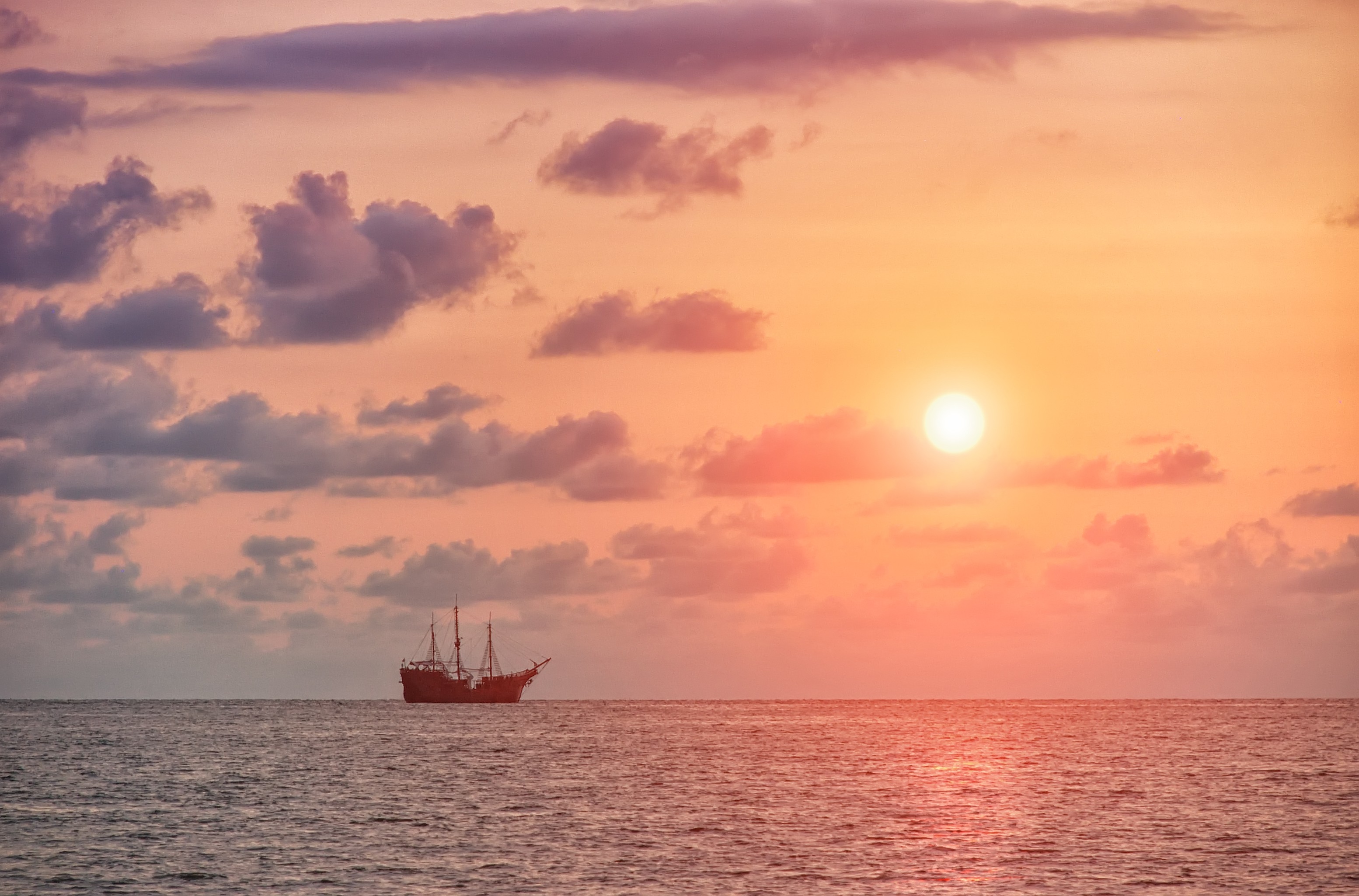 An Evening Cruise
If you've spent the morning on El Malecon, the afternoon in the mountains, and you're looking for an evening to remember, don't go to crocodile beach. Crocodiles are occasionally seen around the marina area, and dusk is when they are most active. Instead, we suggest the Puerto Vallarta Sunset Cruise and Candlelight Dinner Show. It is relaxing, lovely and memorable.
By Kay D. Harrison
Signup for Vacation Deals
Exclusive access to private sales, customized specials & more