Helping You Plan a Fall Getaway
The end of summer is fast approaching, and within a month or so the kids will be back in school. By early October, the northeast will be filling up with busloads of "leafer peepers" hoping to take the perfect picture of red and orange maples and oaks in the hills of Vermont or New Hampshire. The Adirondacks and the Rockies have their versions of fall foliage, too, and traffic through the colorful highways will be clogged with RVs and tour buses. But this is about fall getaways that don't involve camera shots of leaves and trees. Where should you go after the Equinox?
Fly to Napa Valley for a Balloon Ride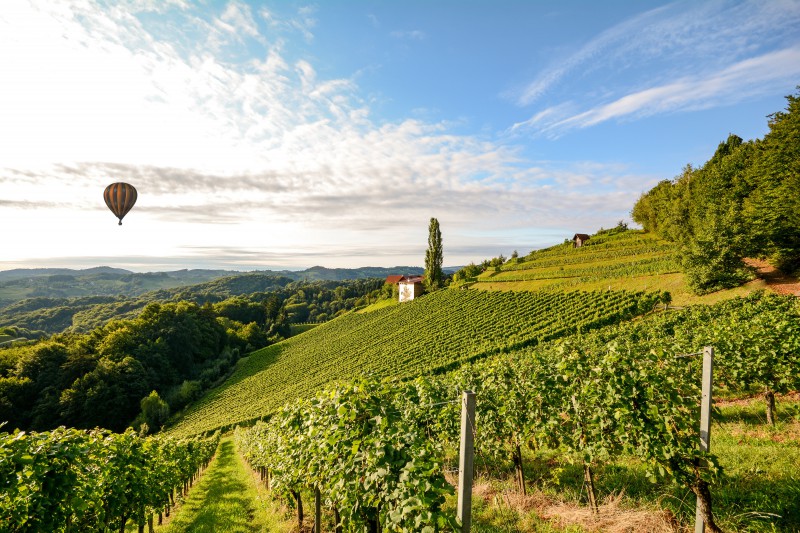 Napa Valley, California is famous for vineyards and wine. Taking a fall trip and driving through this picturesque valley will be rewarding in itself, but if you can stand the ticket price, we highly recommend a balloon ride. More specifically, take a balloon ride at sunrise followed by a champagne brunch. The balloon ride is astonishingly peaceful if you can calm your nerves. As you leave the noises of the surface below, the gentle wind against the balloon's fabric and the quiet shush of the gas jets is all you hear.
Depending on wind conditions, you'll be able to soar at an elevation of around 3,000 feet and see the large estates and sprawling wine farms far below. On a clear fall day, you'll not only see rolling hills of green and purple grapevines, but also the Sierra Nevada Mountains to the east and possibly the city of San Francisco in the distance to the south.
Take a Rum-Soaked Windjammer Cruise
Windjammer Barefoot Cruises went under in 2007, leaving passengers and crew members high and dry. But past passengers couldn't stand the thought that the incredible experience of sailing around the islands on large sailing schooners was sunk. They got together and formed a new company, Island Windjammer. They say the new company is more about sailing and less about drinking, although rum punch flows freely onboard.
The passengers, around 12 on a 100-foot schooner, stay in cozy private cabins and eat their meals on an open-air dining deck. The itineraries include island tours in the Grenadines from Grenada to Saint Lucia. Due to the small ship size, it can anchor in places that aren't accessible to large cruise ships. You'll visit wild natural beaches, go snorkeling from the ship, swim with sea turtles and enjoy a lot of relaxing under the glow of a Caribbean sunset.
Pirate's Week in the Caribbean starts the first week of September. This is not as scary as it sounds. In fact, it's an ideal time to plan a Windjammer Cruise. Set sail from St. George's, Grenada with a sister ship for a week of legends, lore and of course, rum. And bring your pirate costume.
Tour Paris, after the Tourists Leave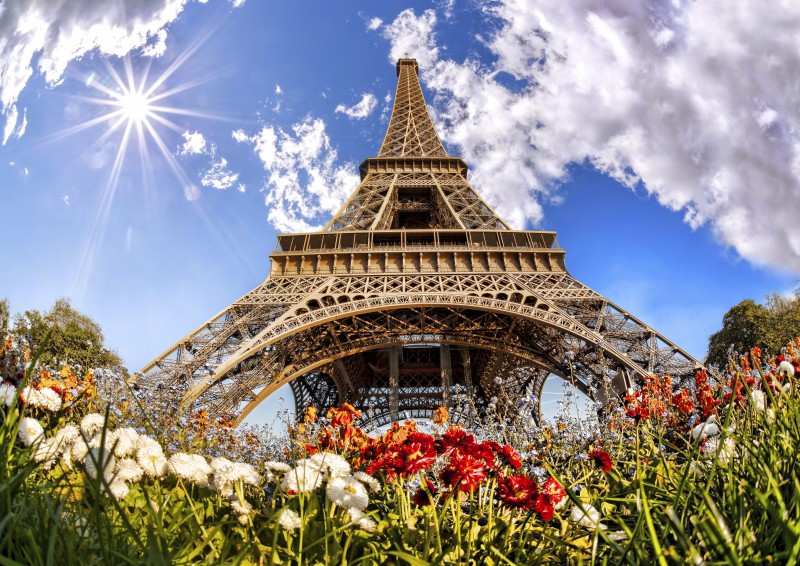 The best time to visit Paris, most would say, is in the spring and early summer. However, that's when the city is bursting with out-of-town tourists and prices are inflated. We say, go in the fall. The tourists are mostly gone, and who doesn't want to sit at a quaint café and sip steamy hot chocolate on a chilly afternoon?
Paris's best attractions are indoors, from the famous art collections at the Louvres to the majestic mirrored chambers of Versailles, just outside of town. Local events, concerts and films happen in the fall when the local populace is there. By late October, hotel prices are dropping and innkeepers are grateful for your business. All in all, October and November are great times to visit the City of Lights.
Indulge in an All-inclusive Riviera Maya Resort
If sunny beaches and poolside swim-up bars are your idea of a vacation, the summer is not over in Mexico. A trip to an all-inclusive resort in Riviera Maya will prolong your summer tan and allow you to indulge in warm water activities such as kayaking, diving and snorkeling. You might prefer lying by the pool and sipping umbrella drinks or getting a massage in the resort spa.
The Riviera Maya stretches from the eastern Mexican town of Puerto Morelos south to Punta Allen. It is a remarkable stretch of beaches along the Caribbean coast with many luxury resorts and hotels. Just offshore is the island of Cozumel and one of the best diving reefs in the world. Some of the towns to explore are Playa del Carmen, Puerto Aventuras and Tulum. Find a great resort within your budget and book that vacation. It's not hard to get a flight to Cancun and most resorts have shuttle service from there.
* * *
Fall is coming up fast, and summer activities will soon be winding down. These are just a few ideas to start your dreaming process. We will be back with more ideas in the coming weeks, and some might even feature autumn leaves in all their fiery splendor.

Signup for Vacation Deals
Exclusive access to private sales, customized specials & more