Enjoy a luxurious cruise along the Columbia and Snake Rivers
The American Empress is a ship operated by American Queen Steamboat Company® that offers the same heightened service and attention to detail as found on the company's flagship American Queen® paddlewheel steamboat and her sister paddlewheelers, the American Duchess™ and, coming in 2020, the American Countess.™ If you haven't heard what the buzz is about, now's your time to get acquainted with the only luxury overnight river cruises in the Northwest United States sailing through ports in Washington. Say bon voyage to Portland or Spokane as you start an epic journey full of epicurean delights, in-depth cultural immersions, and lively onboard entertainment.
Like her sister boats, the American Empress offers a sumptuous experience before you even step foot on her decks, with a pre-cruise hotel stay so you can relax before starting your sojourn. With no rushing or stress, you can enjoy and explore your departure port before embarking on your cruise.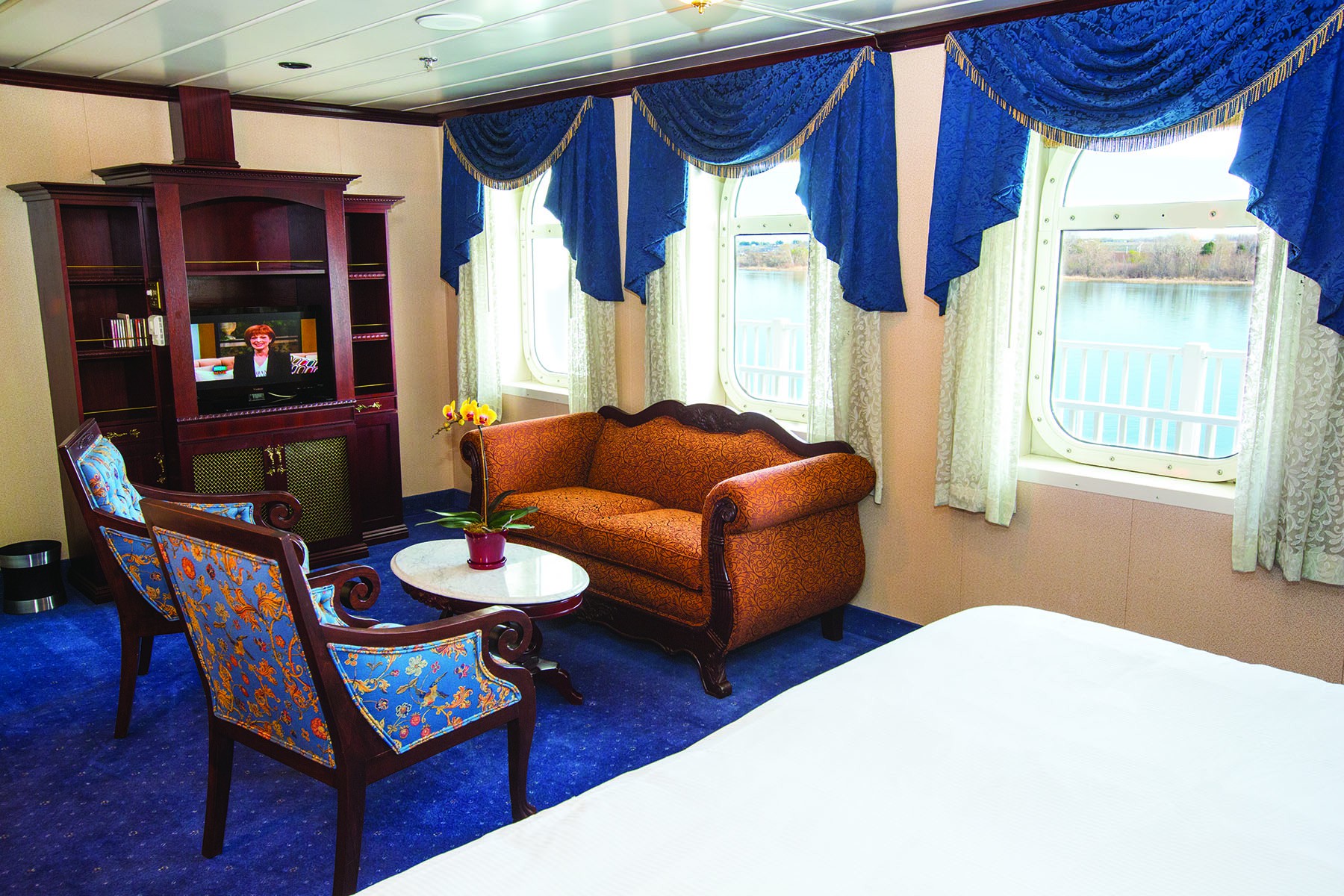 This intimate vessel hosts just 221 guests in 112 spacious and luxurious suites and staterooms. Choose among a variety of accommodations, including the highly sought-after single room with veranda, outside staterooms, and suites with large decks and space to spread out in your cabin. The American Empress has 88 dedicated crew on board, ensuring that you get personalized attention – where else will you be welcomed on board with a smile and handshake by someone who knows your name?
The American Empress is outfitted with a signature red paddlewheeler, and is the only vessel in the American Queen Steamboat Company fleet to sail in the Pacific Northwest. Research and compare voyages between Vancouver and Spokane, Washington, with stops along the way in Richland, The Dalles, Stevenson, and Astoria to choose the best journey.
Along your slow glide up or down the Columbia and Snake Rivers, you'll witness stunning scenery outside your window, including misty waterfalls and wine country. If you're lucky, you might even catch a glimpse of Mount St. Helens peeking out from the horizon in all her mountainous glory. During your port stops, enjoy several included excursions that you can participate in, whether you're looking for something fast-paced or a little slower.
An included Hop-On Hop-Off tour in each city or town you visit, letting you customize your time in each port. Head onshore and choose excursions such as a driving tour of each city with an expert narrator, or a walking tour through the city streets and sites with a local who can show you all the hangouts you might have missed on your own. Optional premium experiences are available for an additional cost.
During your stop in Astoria, the oldest American settlement west of the Rockies, see artifacts and historical objects at the Heritage Museum and tour the streets that explorers Meriwether Lewis and William Clark visited during their expedition to the wild West. You'll also visit Stevenson, a scenic town full of parks, pathways, and a quaint downtown area with shopping boutiques and cafés. Each stop provides unique excursions and new environments to explore.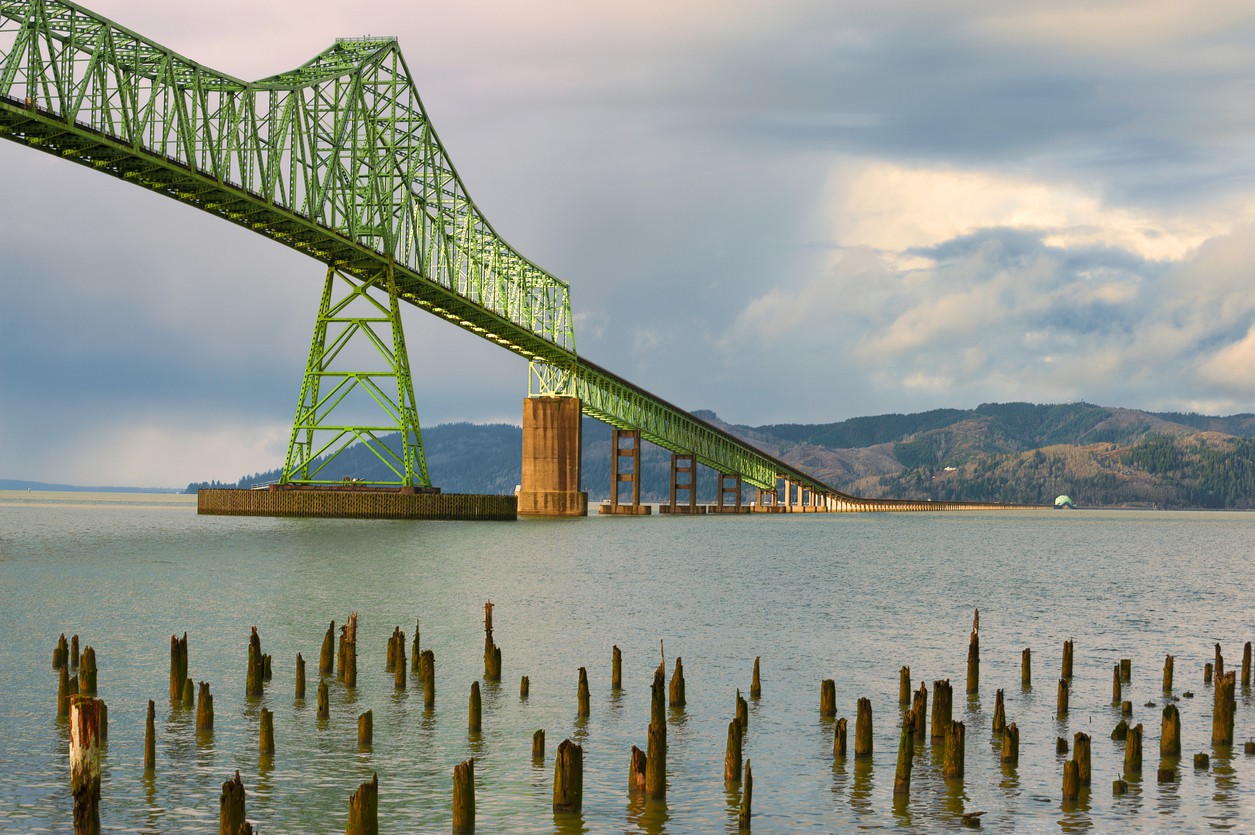 After your long day of strolling new cities, taking adventurous hikes through Washington's mountains, or sitting back and enjoying the views on a driving tour, take a respite from your busy day of sightseeing with an elegant dinner prepared just the way you like on the American Empress. Sample and delight in regionally inspired cuisine full of flavors from locations just outside your window. One day you might find seafood chowder and potato-crusted salmon hot from the kitchen, while another day, you'll be treated with a Dungeness crab cake sourced from local fisheries that offer the freshest available catch.
Did we mention that all cruises on the American Empress offer complimentary wine and beer with dinner? Sip wines from both Washington and Oregon for a perfect pairing with your meal; it's just one of the perks that set American Queen Steamboat Company apart from other cruise lines. After dinner, entertainment takes over and offers a variety of ways to end your night on the river.
The American Empress dazzles and delights guests with nightly performances, talks, and occasional appearances from noted historians, including daily chats with the resident culture and history expert, the Riverlorian. Each night you'll be tantalized by different Broadway-caliber entertainment, including house band performances and musical medleys inspired by Washington's history, along with occasional solo shows from area musicians. Activities onboard may also include talks, seminars, or lively discussions by guest authors and lecturers.
You can consult with the Riverlorian at any time during your cruise. Exclusive to American Queen Steamboat Company, and available aboard all her paddlewheelers, Riverlorians provide an inside look at the people, lands, and monuments you pass along the way. You might catch the Riverlorian giving presentations with insider knowledge about the cities you stop in or the landscapes you float by, so sit back and enjoy a relaxing evening.
The best way to end your night? Retire to your well-appointed room, outfitted with soft duvets, and enjoy a sunset from your window or balcony as the river slowly passes by. The American Empress strikes the perfect balance between luxury and charm, so you have time to watch the sunset and enjoy every step of the way at a pace that's comfortable to you.
With one-of-a-kind paddlewheelers such as the American Empress, attention to detail at every turn in intimate spaces on board, and outstanding service from dedicated staff ready to serve, American Queen Steamboat Company invites you on an extraordinary voyage through the Pacific Northwest for an unforgettable experience.
Signup for Cruise Deals
Exclusive access to private sales, customized specials & more