River Cruises | Best Rivers for Cruising
When you mention cruising, most people think of boarding a gigantic ocean liner with 4,000 other guests and heading for ports of call in the Caribbean or the Mediterranean. But there's another cruising experience that's gaining popularity among seasoned and new travelers: river cruises. These range from affordable to ultra-luxurious, and the long, low river vessels slip under bridges and dock alongside quaint villages the world over.
What can you expect from a river cruise? For one thing, you will almost certainly have a room with a view. The riverboats feature windows or balconies on both sides of the vessel. You can also expect a calm passage, with little possibility of seasickness. You'll be docked at a pier most nights, not anchored out at the mercy of a tender, and will be able to explore the ports of call for longer hours.
Whether you are searching for a European vacation or something more exotic in South America or Southeast Asia, there is a river flowing your way. Here are the four best rivers in the world for cruising.
The Danube

Yes, now you can hear the famous Blue Danube Waltz in your head, but Strauss music aside, the Danube is not exactly blue. The Danube River flows from the Black Forest of Germany all the way through ten central European countries to empty into the Black Sea. Cities along its route include Regensburg, Passau, Linz, Vienna, Bratislava and Budapest. The river is 1780 miles long, and you'll have many choices of cruise operators.
Our pick on the Danube: Our pick, if we could choose just one cruise, would be the combined Rhine and Danube itineraries of Teeming River Cruises, sailing from Amsterdam to Budapest. Surprisingly affordable, this family-owned cruise company offers an ala carte approach, so you have the choice of which excursions and amenities to purchase. A unique feature is a smart-phone app that will take you on a walking tour of every port along your way.
The Mekong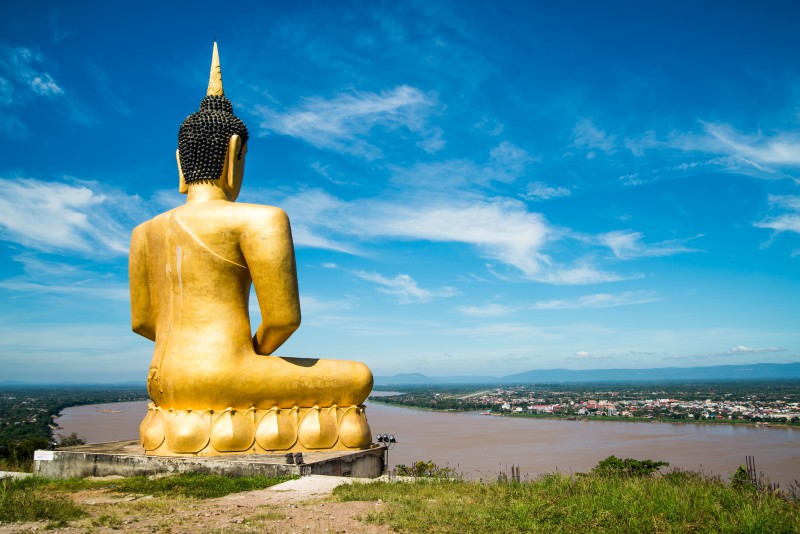 It may not be your first choice when you plan a river cruise, but the Mekong River of Thailand, Vietnam and Cambodia is as exotic and fascinating as its European counterparts. For thousands of years, the settlements along this river have depended on it for transportation, food and protection. The earliest civilizations date back to 2100 BC, and the river's long history has left fascinating relics in the form of temples, palaces and mysterious carvings. The ecology of the river is equally fascinating. New species of fishes, mammals and birds have been discovered here as recently as 2016, and there are 10-foot long catfish in the river, along with many other unique creatures.
Our pick on the Mekong: Although Avalon Waterways also offers a full complement of Europe river cruises, they would be our pick for a cruise on the Mekong. Avalon offers local encounters with farmers, schoolchildren and artisans, along with tours of museums and palaces. A selection of more than 30 cruises follow the river through Cambodia and Vietnam and include a day or two in the huge Mekong Delta, where you'll experience the colorful floating markets.
The Nile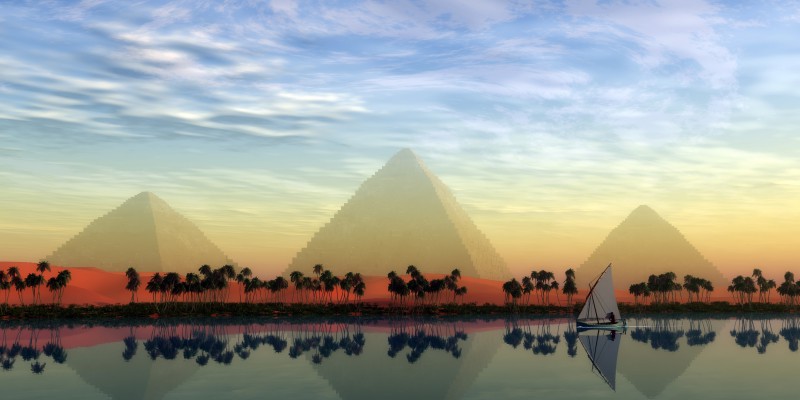 Nile River cruises vary widely in quality. You may not have the luxurious accommodations of Europe river cruises, and the food may not be top-rated gourmet fare. But regardless of the level of luxury, a Nile River cruise is sure to be one of the most memorable experiences of your life. A Nile cruise will immerse you in cultures that are three to five thousand years old. You'll float past farms where people live as they did in ancient times, in mud brick huts, tending their land with hand tools. You'll see temples and tombs in a landscape that seems stuck in time. The slow-moving Nile flows south to north, starting in Uganda and ending in the Mediterranean. The passenger ships are smaller than ocean liners, and take tourists from Luxor to Aswan, where you'll have a chance to book a side trip on a felucca (sailboat) to the Cataracts.
Our pick on the Nile: Uniworld's 12-day itinerary, titled "Splendors of Egypt & The Nile," is an 8-day cruise from Luxor to Aswan sandwiched by visits to Cairo and Giza. Granted, this is not a budget cruise, but the accommodations on the River Tosca cruise ship guarantee that you'll be treated like royalty. Every suite has a balcony, so there are no obstructed views. Ten excursions are included in your itinerary, and all trips feature local expert hosts. You'll see the Temple of Luxor, Colossi of Memnon, Aswan High Dam, Pyramids of Giza, and the Great Sphinx.
The Mississippi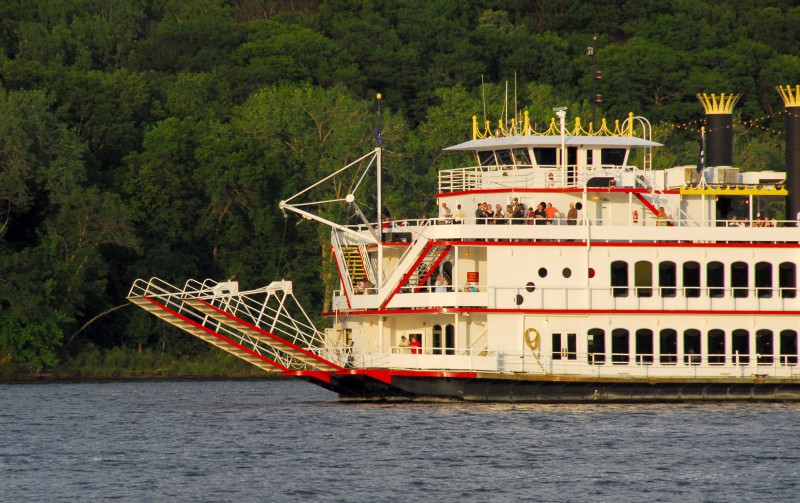 Cruising through the heartland of the U.S. on a riverboat is a dream come true, especially for travelers who live far from ocean ports or other bodies of water. This special voyage immerses cruisers in the history, cuisine and music of the region. Mississippi River cruises typically begin in New Orleans and include ports of call in Baton Rouge, Memphis, St. Louis, and Hannibal, Missouri, home town of Mark Twain. Along the way, you'll see rolling hills and farmlands beyond the riverbanks, along with bald eagle nests and beaver lodges right on the river. Onboard, you'll hear jazz ensembles or barbershop quartets singing songs of the old south. Along with luxury suites on a 3-4 deck paddle-wheeler, you'll enjoy regional cuisine and true Southern hospitality.
Our pick on the Mississippi: American Queen Steamboat Company offers 9-day Lower Mississippi cruises from New Orleans to Memphis. The American Queen is the largest steamboat ever built and reflects the Victorian style in its authentic décor. Suites are decorated in antique furnishings. As you visit restored plantation mansions and see Civil War battlefields, you'll feel like you're in an old movie, and you are the stars. Add to your experience some of the tastiest cuisine on any cruise line, and you'll agree this is one of the great river cruises of the world.
By Kay D. Harrison
Signup for Cruise Deals
Exclusive access to private sales, customized specials & more