Sailing Into the Past With American Queen Steamboat Company
Picture this: You're floating down the Mississippi River with a glass of sweet tea in hand. You drift past tall grasses as you head to historical port cities. Yes, it's possible, but only if you're sailing with American Queen Steamboat Company.
Forget everything you know about cruising – thousands of loud people, mediocre food, dingy cabins and endless miles of sea. American Queen Steamboat Company offers something different and unique, and it started with one man who had a vision.
History of American Queen Steamboat Company
John Waggoner had been in the maritime business for decades, starting his career in the sport fishing industry. He then got involved with endeavors that whisked guests away for dinner tours and commercial fishing opportunities. He moved to Indiana to build a company that would manage vessels such as casino riverboats and ferry transports, but knew there was something better out there. He wanted to create an overnight experience that guests would never forget, with world-class service not found on any of the big cruise lines. There was just one problem: No one wanted to fund his crazy ideas.
John found the original American Queen docked in a federal shipyard, having been neglected for years, and knew he had to have it. Lenders didn't feel inclined to help, especially after the financial crisis, and turned him down, one by one. He finally found a group who could see his vision, and the rest is history.
After some much-needed TLC, the American Queen blossomed into what she is today – a luxurious, iconic paddlewheel steamboat with Victorian and Elizabethan touches that whisks you along the rivers of America to another era. As the largest steamboat in the world, accommodating over 400 guests, she travels to historic ports, including New Orleans, Memphis and Red Wing, Minnesota.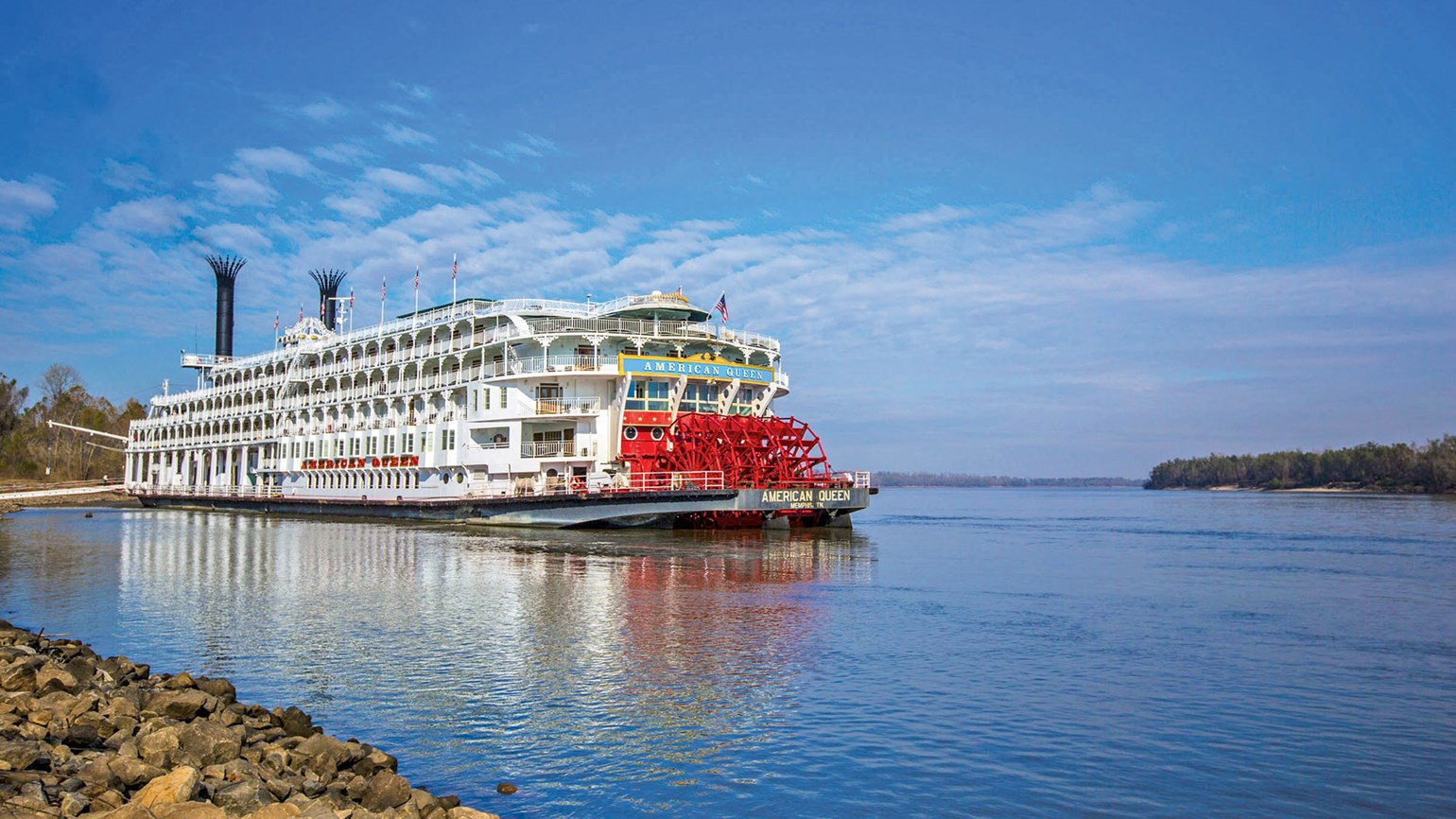 American Queen Steamboat Company's Future
When the American Queen sailed for the first time under its new ownership, no one knew just how successful she would be. Because of the unique experience, incomparable service and fun shore excursions, she became more than a riverboat. She became a destination. Since her maiden voyage, two vessels have been added to the lineup – the American Duchess™ and the American Empress® – with a fourth, the American Countess,™ to join in 2020.
Those interested in taking a Great Lakes tour are in luck, too. American Queen Steamboat Company have added two small ships to its family under the Victory Cruise Lines brand, sailing the Great Lakes, New England and the Canadian Maritimes beginning in May 2019. Every vessel joining the company's fleet has the same standards as the original, and offers personalized service you won't find anywhere in the cruise industry.
Each year the vessels are sent to layup, where they get various renovations such as new decks, paint and, in some cases, new marble bathrooms. With four paddlewheelers plying the rivers of the United States and two vessels sailing the Great Lakes, New England and the Canadian Maritimes, you'll have endless options for itineraries, dates and lengths. On whichever voyage you choose, you'll be treated to amazing performances, beautifully designed rooms with spacious layouts and, of course, delicious regionally inspired cuisine.
Why Sail With American Queen Steamboat Company?
To sum it up in two words: Southern hospitality. You just can't find this level of service anywhere else. The crew and staff will come to feel like longtime friends. When sailing past manors and mansions, you'll find actors in period clothing on the shore reenacting life in the antebellum period. You'll also have 24/7 access to ice cream and cookies on all boats, something sweets enthusiasts appreciate.
Onboard every river cruise is a Riverlorian, and you're not the only one who hasn't heard that term. On American Queen Steamboat Company voyages, the Riverlorian is your personal guide to the histories of the towns, cities and people you pass. The expert historian can answer all your questions about the region you're visiting, and give you obscure facts and stories you won't find anywhere else. Sail to New Orleans and learn about the first settlers in the region, or on a voyage to Memphis, find out how the city got its name.
Food lovers will enjoy regional specialties, handcrafted from the freshest ingredients around. Sailing to New Orleans? You might find a homemade Creole gumbo or shrimp and grits for dinner. Did we mention that all dinners come with complimentary beer and wine to wet your whistle?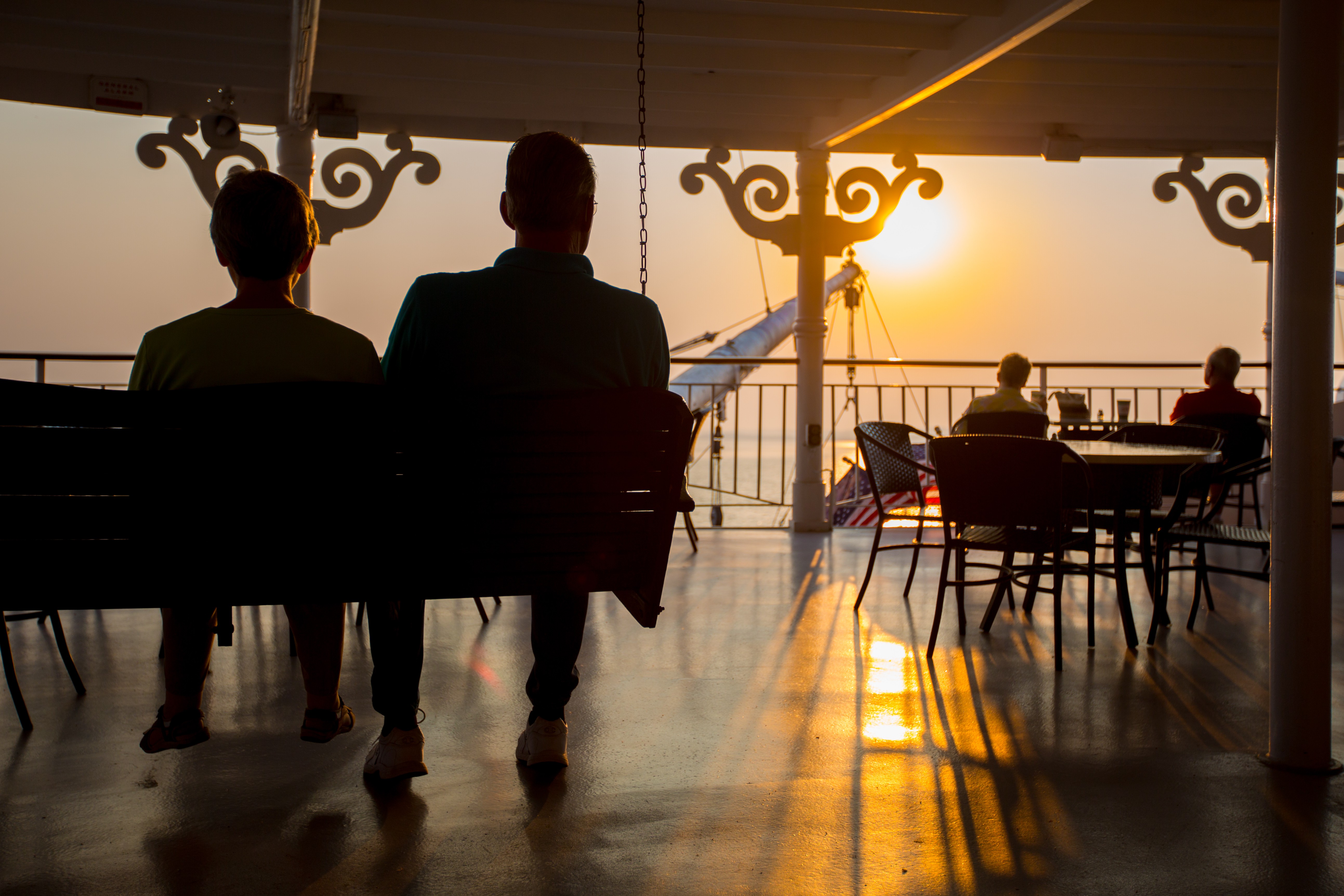 After you've had your fill of delicious food every night, watch Broadway-caliber entertainers light up each boat's main stage for unforgettable, show-stopping performances in an intimate setting where you'll be close to all the action, not sitting hundreds of yards away with a pair of binoculars, as on many cruises. One night, you might enjoy the sounds of live bluegrass, and the next, a spectacle that features dancing and show tunes. Onboard the American Queen, you'll find a beautifully crafted venue modeled after Ford's Theatre in Washington. D.C, site of the assassination of President Abraham Lincoln by John Wilkes Booth.
Throughout the year, several themed voyages are offered, such as Plantation Holidays, Mark Twain's Mississippi and Civil War.
If you're a foodie, a history buff or just looking for a once-in-a-lifetime experience that you won't find anywhere else in the world, consider taking a river cruise with American Queen Steamboat Company along the slow-moving rivers of America. It's the perfect way to explore and relax without luggage constraints or cramped cabins. Who knows? You might even learn a dance or two along the way.
By: Devyn Woolsey
Signup for Cruise Deals
Exclusive access to private sales, customized specials & more