Sail on American Queen Steamboat Company's New Ship
The American Countess will be the newest paddlewheeler to set sail for American Queen Steamboat Company. You can be one of the first to experience this elegantly decorated ship gliding down the Mississippi River on her inaugural cruise in 2020. A former entertainment vessel, this boat has been completely renovated, redesigned, and refitted with a 60-foot midship addition. Modern amenities and classic elements blend effortlessly both inside and out with American Queen Steamboat Company's signature bright-red paddlewheel. The American Countess will leisurely sail beloved rivers, and provide the perfect platform to enjoy breathtaking views of the grasslands, cities and wildlife that pass by.

During any American Queen Steamboat Company cruise, you set your pace - whether that's lounging on your private veranda watching the reeds float by or learning about the Civil War via lecture from the onboard expert Riverlonian before heading into one of many ports of call. The activities offered both day and evening provide opportunities to delve into the dramatic history and musical influences of the regions in which you travel, for an experience that blends education and entertainment in ways that will create memories for years to come. For centuries, the majesty of America's rivers has been an unwavering source of inspiration for all styles of art – create a masterpiece of your own on the American Countess.
The Riverboat
The American Countess includes four decks to accommodate 245 guests – where passengers can both mingle with fellow travelers and enjoy secluded spaces. She offers an intimacy that larger ships cannot, and the opportunity to create lasting relationships with others.
Public spaces invite guests to enjoy all the American Countess has to offer. This paddlewheeler features inviting places and warm nooks from which you can enjoy gazing out upon the river. Feel the gentle breeze as you take a stroll around the walking track or relax in a rocking chair on the sun deck. The first deck features the Grand Dining Room, The Theater, Perks coffee venue and a modern fitness center. For a relaxing evening, head up to the Card Room for a friendly game, or The Library, brimming with both classic and new selections.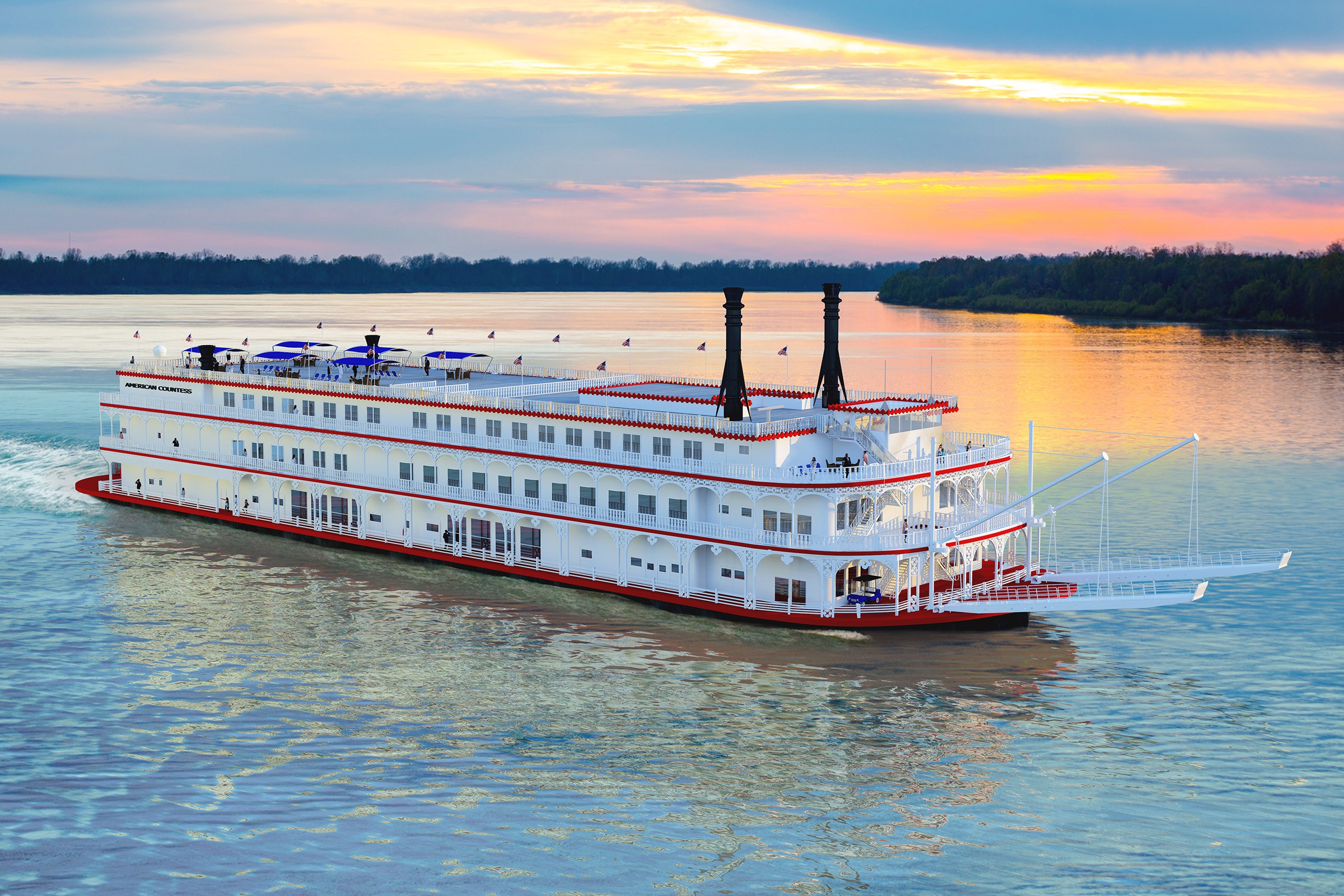 The staterooms aboard the American Countess offer guests a stylish and sophisticated sanctuary to rest for the following day's activities, complete with elegant fixtures and touches. Each stateroom is equipped with a full bathroom for ultimate comfort, a writing desk and plush bedding – designed to give you optimal space to relax, unwind and enjoy your cruise.
There are four cabin categories on the American Countess: Deluxe Outside Staterooms with Private Veranda (A), Outside Staterooms with Open Veranda (B), Inside Staterooms (E) and Single Outside Staterooms with Open Veranda (SO). The SO category is tailored for solo travelers and doesn't require a single supplement, as on most cruises, so any individual cruising on his or her own can enjoy all the amenities and experiences at a great value.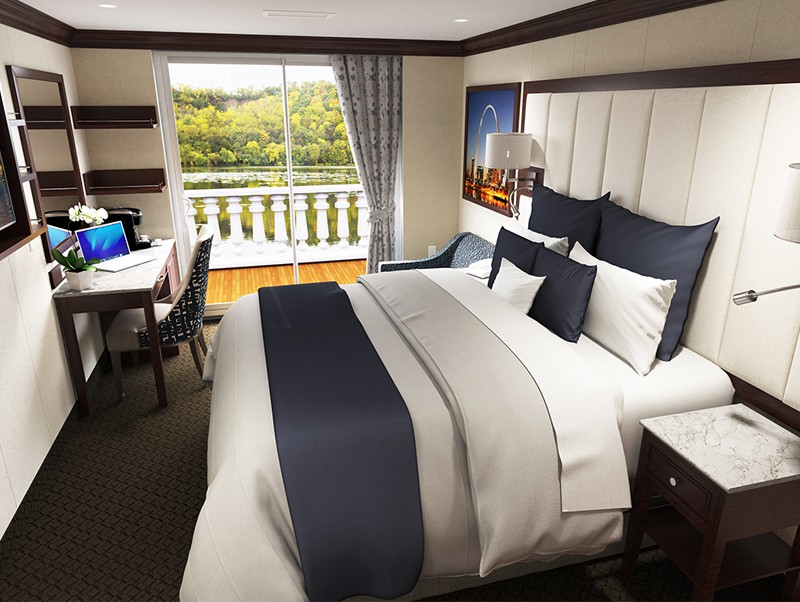 The Journey
The American Countess will sail on 6- to 15-day voyages on the Mississippi, Ohio and Tennessee Rivers. Her signature eight-day cruise will take guests along the Lower Mississippi River to Southern destinations such as Memphis, New Orleans, Vicksburg and American Queen Steamboat Company's exclusive port at Nottoway Plantation.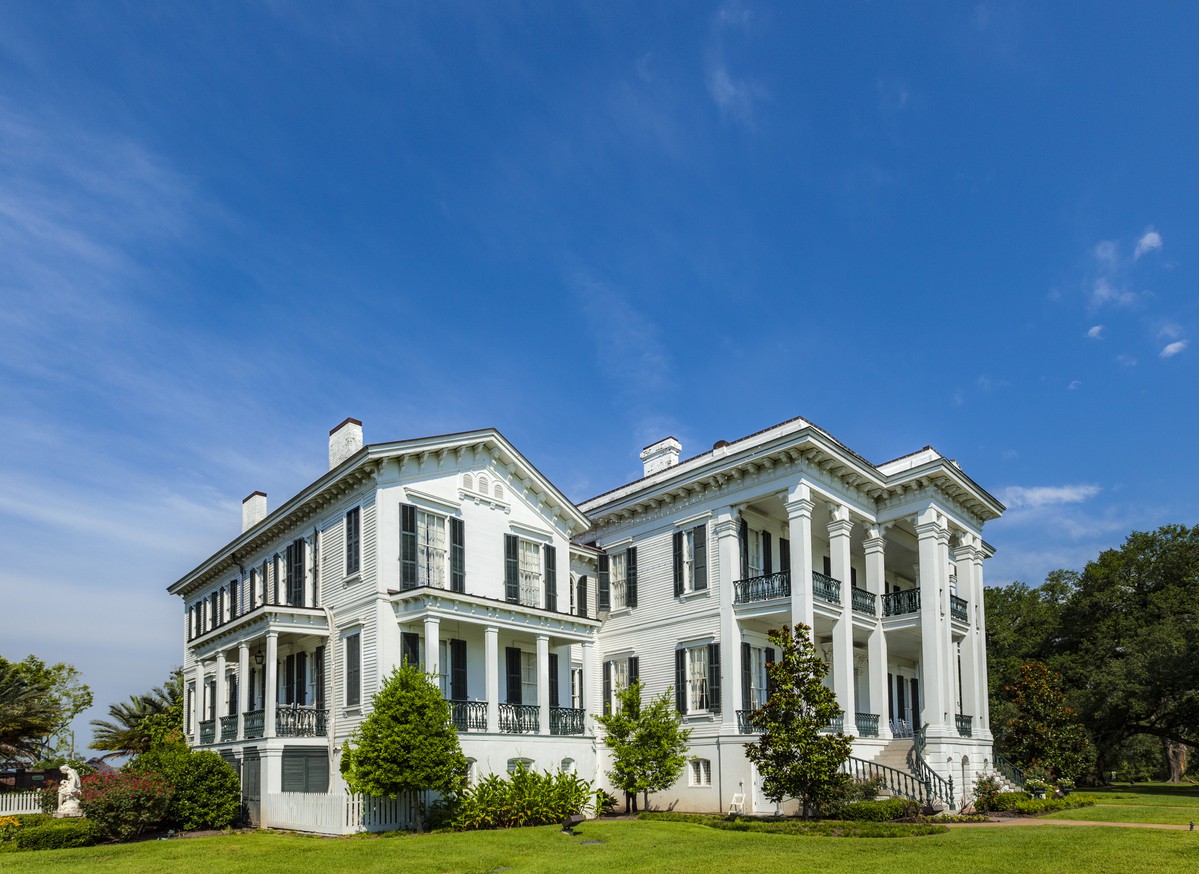 The American Countess will also feature themed itineraries for enthusiasts of all sorts to indulge in their interests. An eight-day Civil War journey through history from Memphis to Chattanooga offers the opportunity to see where the Battle of Shiloh occurred in Savannah, Tennessee, and experience the eclectic legacy of New Madrid, Missouri, on included shore excursions. The possibilities are endless with cruises such as American River BBQ Challenge – filled with aromas and flavors of America's heartland – and the Ohio River Sojourn, for a sampling of popular ports on the Ohio River. Regardless of preference, the American Countess can offer a journey catered to your interests.
The Experience
Attentive service awaits at every turn, whether you're rising early for breakfast, or grabbing a sweet tea to lounge in a rocker for the afternoon. Each day you'll experience new tastes and sights exclusive to the American Countess – making her a truly unique option for cruising.
Upon boarding, take time to notice that each detail has been meticulously planned with a classical design, for the utmost comfort. After settling into your room, start your day with a meal in the Grand Dining Room, which serves culinary masterpieces crafted from fresh, locally sourced ingredients. For a cozier environment, you're invited to the River Grill, complete with an outdoor terrace for a relaxed dining experience. (And if you're not hungry yet, no worries! Your cruise also includes 24-hour complimentary room service for whenever you might have a craving.)
After you've had your fill, head over to The Theatre to enjoy Broadway-caliber entertainment – offered each night of your expedition. These entertainers know a thing or two about show business, so prepare for a dazzling experience during your cruise. One night, you may hear a practiced orator tell old river tales and folk stories, and another will have you singing along to classic folk songs. Regardless, sit back and enjoy a theatrical performance by the American Countess's talented musicians.
American Queen Steamboat Company has three beloved paddlewheelers already sailing the tranquil rivers of the United States: the American Queen,® the American Duchess™ and the American Empress.® If you've cruised on those elegant boats before, you know that the standards, service and experiences are far superior to those of other vacation options. And if you're new to cruising with American Queen Steamboat Company, consider the American Countess for your next vacation. You won't soon forget the staff's attention to detail, the boat's timeless craftmanship or your voyage through history.
Signup for Cruise Deals
Exclusive access to private sales, customized specials & more