Pick a great Myrtle Beach hotel, then start planning what to do with the kids during your stay. There's more than just beaches to keep the family entertained.
Hotels in Myrtle Beach offer all kinds of pools, kids' clubs, and game rooms, but when you're ready to leave the property and try something different, we have you covered. Consider these 5 fun activities that the whole family will enjoy.
1. Splash in the Big Waves
If you're a fan of water parks, Myrtle Beach has you covered! Choose from Myrtle Waves, Splashes, or Wild Water and Wheels for acres of speed slides with endless fun twisting, sliding, and shooting through the tubes! Kids (and adults) can try riding a wave, traveling down swift moving or lazy rivers, and splashing in the wave pools.

The smallest members of the family can enjoy tamer water attractions, such as interactive play structures, mini slides, and shallow kiddie pools. Waterparks are a great way to exercise and experience thrills at the same time!
2. Ride the Coasters
The whole family will have a blast at Family Kingdom Amusement Park, where you can ride the Twist 'n Shout, the Hurricane, the Log Flume, and the classic wooden Swamp Fox rollercoasters. There are 35 rides in all here, include some for the less brave.

At the three Pavilion Parks at Broadway at the Beach, you can ride the traditional rides from the former oceanfront Pavilion in Myrtle Beach and also enjoy new rides like the Mini Tea Cups and Magic Bikes, which are perfect for younger kids and scaredy-cats.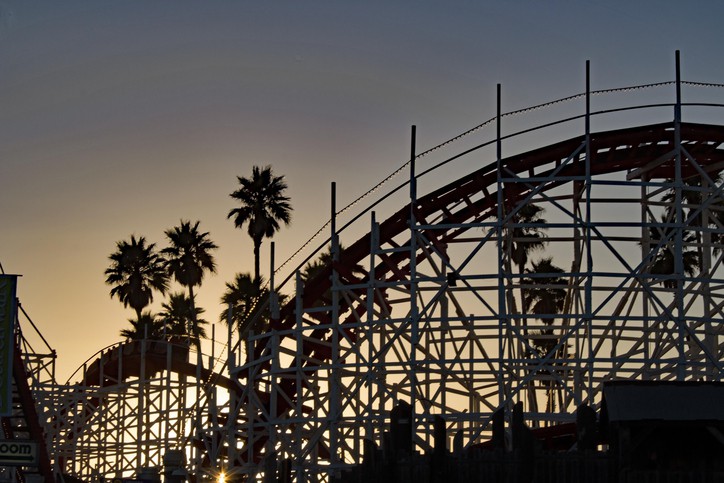 3. See the Animals and Nature
Brookgreen Gardens' gives the whole family a chance to see nature and birds native to the Myrtle Beach area. Your children can watch playful otters, red foxes, and other animals in a natural environment. Don't forget to check out the Waccatee Zoo, where you can see more exotic animals, like monkeys, buffalo, and the big cats, as well as domestic animals like goats and donkeys, all in a natural setting.
At Ripley's Aquarium, you can dive with sharks, mingle with stingrays, or just soak up the atmosphere as you ride the moving walkway through the saltwater aquarium exhibit. You'll travel right through a natural reef so you can view sharks, octopi, stingrays, and thousands of rare and colorful fish up close!
4. Go for a Ride
Get behind the wheel of a go-cart at Broadway Grand Prix Family Race Park. You can enjoy seven unique tracks, ranging from the gentle family track to the high-bank oval, the speed racer, and the junior racer for smaller kids. It's great fun for the whole family.
5. Swashbuckle
Take the kids on an interactive, swashbuckling goon time with Pirate Adventures of Myrtle Beach. On a 75-minute ride aboard the Sea Gypsy, children have a chance to take part in a treasure hunt, water cannon battle, and so much more. Kids get painted on mustaches, tattoos, and pirate regalia, to make the experience even more magical.
There's so much to see and do in Myrtle Beach, that you won't be able to pack it into just one trip. And that's not even counting all the activities that Myrtle Beach hotels offer!
Signup for Hotel Deals
Exclusive access to private sales, customized specials & more