Oceania Nautica
Overview
Oceania Nautica is part of a 100 million re-inspiration renovation plan, OceaniaNEXT, designed to completely refurbish every surface of every suite and stateroom and refresh public spaces. The Oceania Nautica was built in 2000, refurbished in 2014 and 2020.

Find your dream cruise destination for small ship cruising and enjoy luxurious upgrades on the Oceania Nautica with all new bathrooms, updated fabrics and furnishings, and expanded menus in the restaurants. Sail aboard the Oceania Nautica with space for 684 guests in the ship's 342 suites and staterooms.
Themed Oceania excursions you can enjoy aboard the Oceania Nautica include the Viking, Castles, and Kings excursion traveling to and from London with visits to interesting ports such in Denmark, Greenland, and Iceland. Or, consider booking passage on Oceania's Pagodas and Palaces tour taking cruise ship aficionados to Singapore and Hong Kong.
Awards for Nautica by Oceania Cruises
"Best Overall" 2017 Cruise Critic Cruisers' Choice Awards
"Best Overall" March 2014 - 2014 Cruise Critic Cruisers' Choice Awards
"Best Dining" March 2014 - 2014 Cruise Critic Cruisers' Choice Awards
"Best Public Rooms" March 2014 - 2014 Cruise Critic Cruisers' Choice Awards
"Best for Service" March 2014 - 2014 Cruise Critic Cruisers' Choice Awards
"Best Itineraries" - March 2013 - 2013 Condé Nast Traveler Readers' Choice Awards
"Top 20 Medium Cruise Ships" (#8) - February 2013 - 2013 Condé Nast Traveler 100 Best Cruise Ships in the World
Cabin Options
There are many cabin options for guests to choose from including the ultra-luxurious Haven Suites and Studio Staterooms, perfect for solo travelers.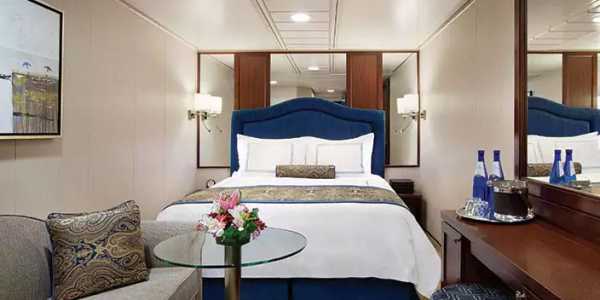 Inside Stateroom
Category: F, G
Size: 143 sq. ft.
Occupancy: Up to 4 guests
Inside Staterooms on the Nautica feature a queen-size bed that can be switched to 2 twin beds. Inside cabins comfortably sleep 2 guests and some rooms have 2 pull down bunk beds to sleep up to 4 passengers. Standard features include bathroom with shower, closet, 20" flat-screen TV, DVD player, vanity desk and a couch.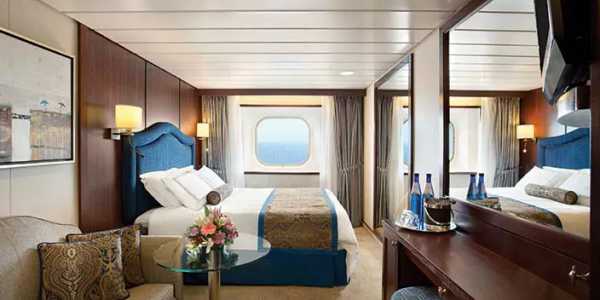 Oceanview Staterooms
Category: C1, C2, D, E
Size: 143 to 165 sq. ft.
Occupancy: Up to 3 guests
Oceanview Staterooms range from 143 to 165 sq. ft., and have room for 2 guests in twin beds or a queen-size bed. Some rooms include a sleeper sofa to accommodate a 3rd guest.
Veranda Staterooms
Category: A1, A2, A3, B1, B2
Size: 216 sq. ft.
Occupancy: Up to 3 guests
Veranda Staterooms offer passengers 216 sq. ft. of space. The 2 twin beds can be set up as a queen size bed and some rooms come with a sofa bed to accommodate 2 to 3 guests. These rooms have a desk, breakfast table, and seating area.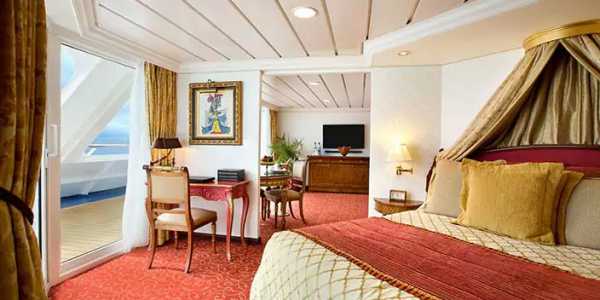 Suites
Category: OS, VS, PH1, PH2, PH3
Size: 322 to 1,000 sq. ft.
Occupancy: Up to 4 guests
Guests in the Penthouse, Vista or Owner's suites enjoy 322 to 1,000 sq. ft. of space. Oceania suites come with a queen-size bed, large closet, vanity desk, in-suite bar with 6 bottles of wine/spirits, bathrooms with bathtubs, private teak veranda, laptop computer, and more.
Entertainment & Activities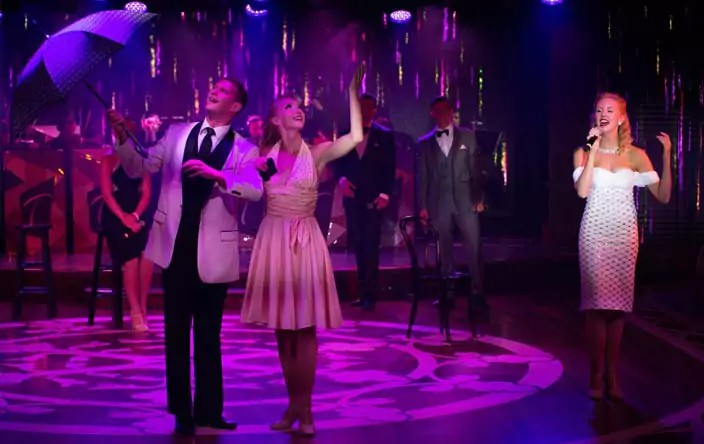 Are you looking for a variety of activities to enjoy while on board the Oceania Nautica? Nautica allow guests to choose from a variety of entertainment options ranging from live music to games of chance in the casino. To start your night off right, imbibe in refreshing beverages at Horizons, just one of five bars and lounges on the Oceania Nautica.

If you want to cool off, relax, and enjoy the ocean view, take a dip in the pool or one of three whirlpool spas.
Are you an aspiring chef? On your Nautica cruise, you can take cooking classes from a Master Chef, who will inspire and instruct you to create a signature dish in your own kitchen cooking station. It's a great opportunity to learn new techniques, become familiar with international cuisines, and taste your own handiwork when it's done.
Dining Options
There are 5 restaurants onboard the Nautica, ranging from formal fine-dining at the Grand Dining Room, to a casual buffet at the Terrace Cafe. You can even enjoy a delicious milkshake at Waves Grill while relaxing by the pool.
Grand Dining Room-The place to go for a hearty breakfast, lunch, or dinner. Guests can also call room service, and order off the dining room's menu for an intimate meal in the privacy of their cabin.
Toscana-Traditional Italian cuisine from the Tuscan region of Italy with specialties like Aragosta Fra Diavolo, a delicious lobster tail served with sautéed garlic, crushed chili peppers, parsley and San Marzano tomatoes served over a bed of fresh pasta. Let one of Toscana's sommeliers suggest the perfect red, white, or sparkling wine to pair with your dinner selections.
Polo Grill-Sumptuous steak dinners with choices including prime rib, filet mignon, New York strip and a hearty 20 ounce porterhouse steak. Fine linen table cloths, elegant wood furnishings and comfortable leather chairs help set the mood at the classic Polo Grill.
Terrace Café-Casual, informal breakfast, lunch, or dinner buffet. Enjoy dining inside the restaurant or sit down outdoors by the pool deck or rear terrace. Dinner selections at the café include hors d'oeuvres, cold buffet station, hot buffet station, sushi bar, and even a decadent dessert buffet.
Waves Grill-Informal dining and snacking by the ship's swimming pool. Waves serves lunch, dinner, and snacks including salads, sandwiches, hand-cut fries, and made to order burgers or hot dogs. If you're looking for a sweet treat, grab a cup of cool and creamy gelato, a frosty ice cream cone, or order a refreshing Mango Fusion or Strawberry Banana smoothie. Adult beverage choices include beer, wine, mixed drinks, and specialty coffees.
Baristas-Espressos, cappuccinos and lattes prepared by master baristas, as well as the delicious pastries, finger sandwiches and homemade biscotti.
Afternoon Tea-bountiful four-tiered pastry carts filled with freshly made finger sandwiches, colorful petits fours, richly textured scones with clotted cream, and wonderfully sinful desserts with a selection of premium teas.
Discover the World on These Cruise Lines
Search for Cruises & Compare Deals!
Signup for Cruise Deals
Exclusive access to private sales, customized specials & more