Unique Hotels in Seattle You'll Love
Seattle, the Emerald City, has a certain quirky charm that's hard to miss. You come here to enjoy the great outdoors, the coffee culture, the energy, the art, and the ambiance.
Seattle offers charming, unusual hotels throughout the city. In fact, Seattle hotels offer as much personality as the city itself. Let your budget and preferred location influence your choice of hotels in Seattle. But, to get you started, here's a brief rundown of five Seattle hotels that offer a little something different.
Kimpton Palladian
The Kimpton chain is known for having some of the most charming, unusual boutique hotels in Seattle. The Kimpton Palladian in Belltown offers luxury mixed with eclectic, contemporary style. This 1910 landmark has been reinvented in a masculine-chic style with luxe amenities, edgy design elements, and contemporary furnishings that reflect Belltown's hip heritage.

Ask for a celebrity pillow (a throw pillow printed with a photo of a celeb dressed in vintage military garb) to sleep with and get your flow on with the in-room yoga mat.
Kimpton Hotel Monaco
Its sister hotel, the Kimpton Hotel Monaco, offers luxurious, yet playful rooms, a sophisticated vibe, and a location that's hard to beat—just a short walk to Pike Place Market. Ask at the front desk for a pet goldfish to bring up to your room, so you won't be lonely.

Or bring your pooch or kitty with you; both Kimpton hotels are pet-friendly. They're also both environmentally conscious and offer loaner bikes, so you can explore the town in an environmentally friendly way.
The Edgewater
The Edgewater is Seattle's only waterfront hotel, and that location can't be beat. The rooms here all have an elegant lodge feel, complete with gas fireplaces, pine furniture, and a rubber ducky for the bathtub. Every room has a view of either Puget sound or downtown Seattle. You won't want to pull the drapes at bedtime!
The Maxwell
The Maxwell, part of the Pineapple Hospitality chain, has fun, creative, unexpected touches throughout the property—like a giant mosaic pineapple in the lobby and a retro-style indoor pool. Located close to the Seattle Center and the Space Needle, this hotel offers fun amenities like free pineapple cupcakes in the lobby and yellow bicycles you can borrow to tool around town.

If that's not enough, you also get "The Naked Experience"—freshly-washed duvets, fluffy pillows, soft towels, robes, and slippers, so you can get naked and loll about in comfort.
Fairmont Olympic Seattle
If luxury is your thing—and you have deep, deep pockets—you'll want to try the Fairmont Olympic Seattle. Stylish since 1924, this hotel oozes elegance. Crystal chandeliers dangle delicately from the arched ceiling, and a classical pianist performs at afternoon tea in The Terrace lounge. It has a convenient downtown location, impeccable service, and windows you can open to let in the breeze.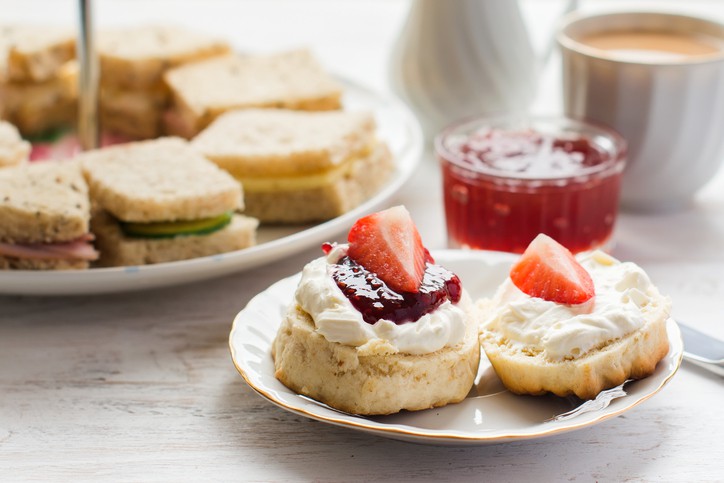 Whatever your style and your budget, you're sure to find the perfect Seattle hotel.
Signup for Hotel Deals
Exclusive access to private sales, customized specials & more