Reno Tahoe | Fly In, Ski and Save in Reno Tahoe
Fly In, Ski, and Save in Reno Tahoe
It's February, and ski season is in full swing in the Sierra Nevada mountains. Skiers and snowboarders of all abilities flock to Reno and Lake Tahoe for the excitement of hitting the slopes in some of the country's most spectacular terrain. Now, there's even more reason to head to the Reno-Tahoe International Airport with your gear. You can snag free or discounted lift tickets and rental equipment the day you arrive.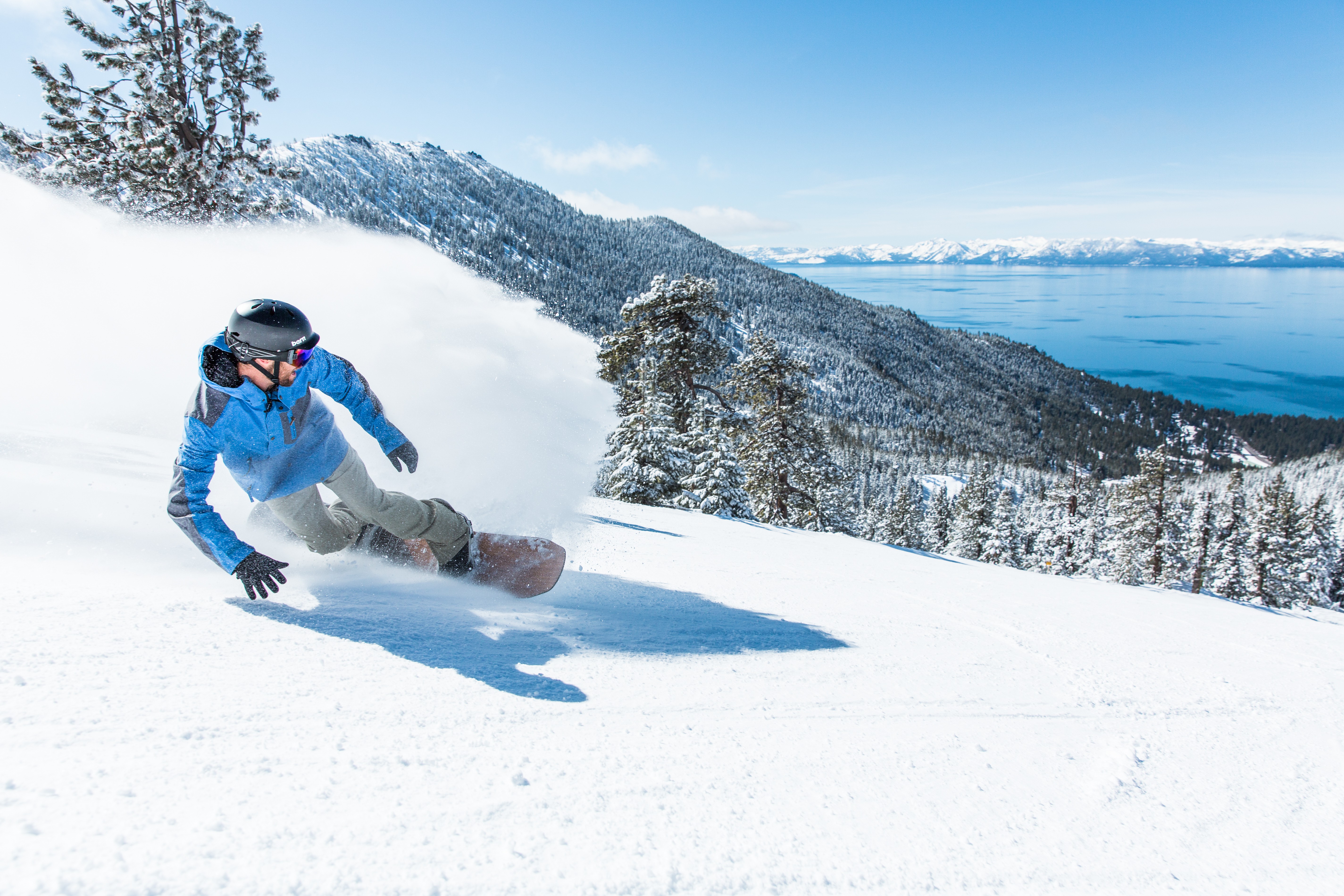 Fly In and Ski
This area is home to some famous ski resorts, including Squaw Valley and Sierra-at-Tahoe. Head to ski resorts like Mt. Rose and Diamond Peak for amazing views of the lake, pristine powder, and a variety of slopes for every skill level. And, if you venture to Squaw Valley for more extreme runs, you can also ski Alpine Meadows on the same ticket, giving you 6,000 acres of fantastic skiing.
The "Fly In and Ski" deals in the area allow you to arrive at the airport and ski for discounted rates that same day. Area resorts offering special deals include Mt. Rose, Sierra-at-Tahoe, Squaw Valley and Alpine Meadows. Diamond Peak offers another great offer with discounts on all the gear you need to shred the slopes. All you need to snag one of these deals is your boarding pass—so hang on to it and show it at the ski pass window.
The Fly-In Part: You can find nonstop and one-stop flights to Reno Tahoe from more than 50 airports nationwide. The Reno-Tahoe International Airport has the added advantage of being conveniently close to the slopes. In fact, you can get from plane to powder in less than an hour.
Après-Ski Fun
The fun is not over when the lifts stop running. The Reno Tahoe area has some of the best après-ski fun to be found in any ski-resort town. The restaurant and bar scene in Squaw Valley's village is both picturesque and vibrant. The ski culture is alive in the cute village shops and eateries, and cozy fireplaces can be found both inside and out.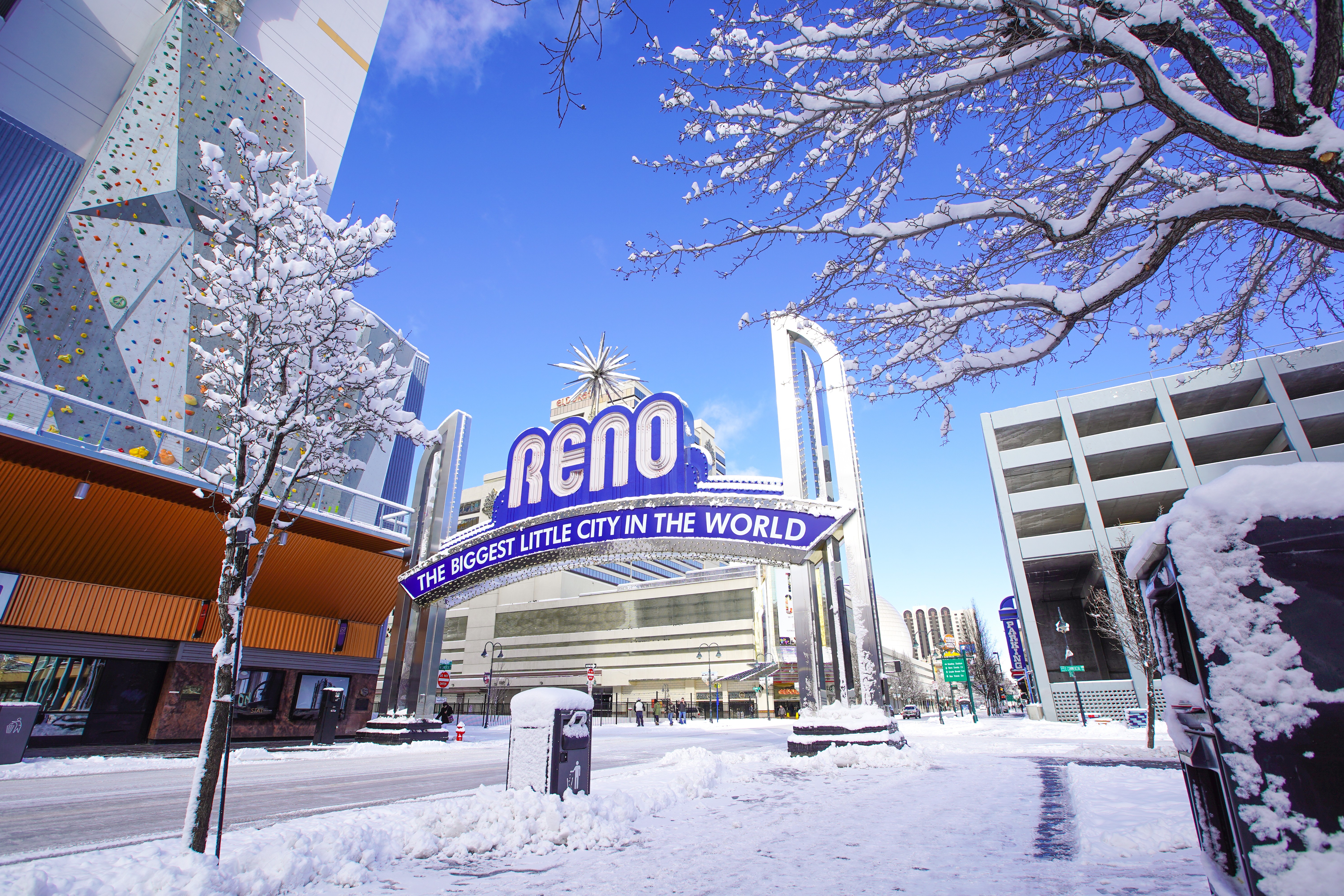 If you really want to experience the after-ski party scene, head to Reno. The Biggest Little City offers live music venues, a variety of restaurants, and the bright neon lights of the casinos. If the excitement of the gaming tables and slot machines gets your heartrate up, Reno has treats in store. Consider hitting one of the city's famous casinos, including Eldorado Resort and Circus Circus. (The casinos have lodging, too, so consider staying in Reno and skiing nearby.) Many of the casinos also have nightclubs with some of the country's hottest DJs and lively dance floors.
There has been a recent explosion of award-winning craft breweries and distilleries in Reno. If you are a craft beer connoisseur, you might want to take an afternoon off the slopes and visit The Brewer's Cabinet for homemade tater tots and local Tahoe beers, or the Brasserie St. James for lively atmosphere and unique brews that change with the seasons.
Reno's restaurant scene is dynamic as well as varied, and the number of eateries is growing all the time. A variety of restaurants in town offer tantalizing and delicious cuisines like farm-to-table produce with the freshest ingredients, all-you-can-eat-buffets with dozens of dishes, and sushi so fresh you'll think you're in Japan. One nice consequence of wandering around downtown Reno is finding live music at lively venues downtown where you might discover a smooth jazz performance or line dancing at The Saint.
Off-Season Fun
Not a skier? Or perhaps you love summer as much as winter. You're in luck because Reno Tahoe has something for everyone year-round. The busy season for visitors to this region is summer because Reno Tahoe has some of the most dramatic mountain scenery and gorgeous lake views in the nation, much of it preserved in Tahoe National Forest and Desolation Wilderness Area to the west of the lake.
Just 22 miles from Reno, Lake Tahoe is the perfect destination for summer activities. Hiking or biking at ski resorts in the summer affords breathtaking views of the deep sapphire blue of Lake Tahoe and the evergreen slopes surrounding it. The view from the trails at Heavenly Mountain are, well, heavenly. You don't even have to hike – take the gondola up and relax on the observation deck. With more than 300 days of sunshine a year, Reno Tahoe offers a huge variety of outdoor activities like white water rafting and kayaking.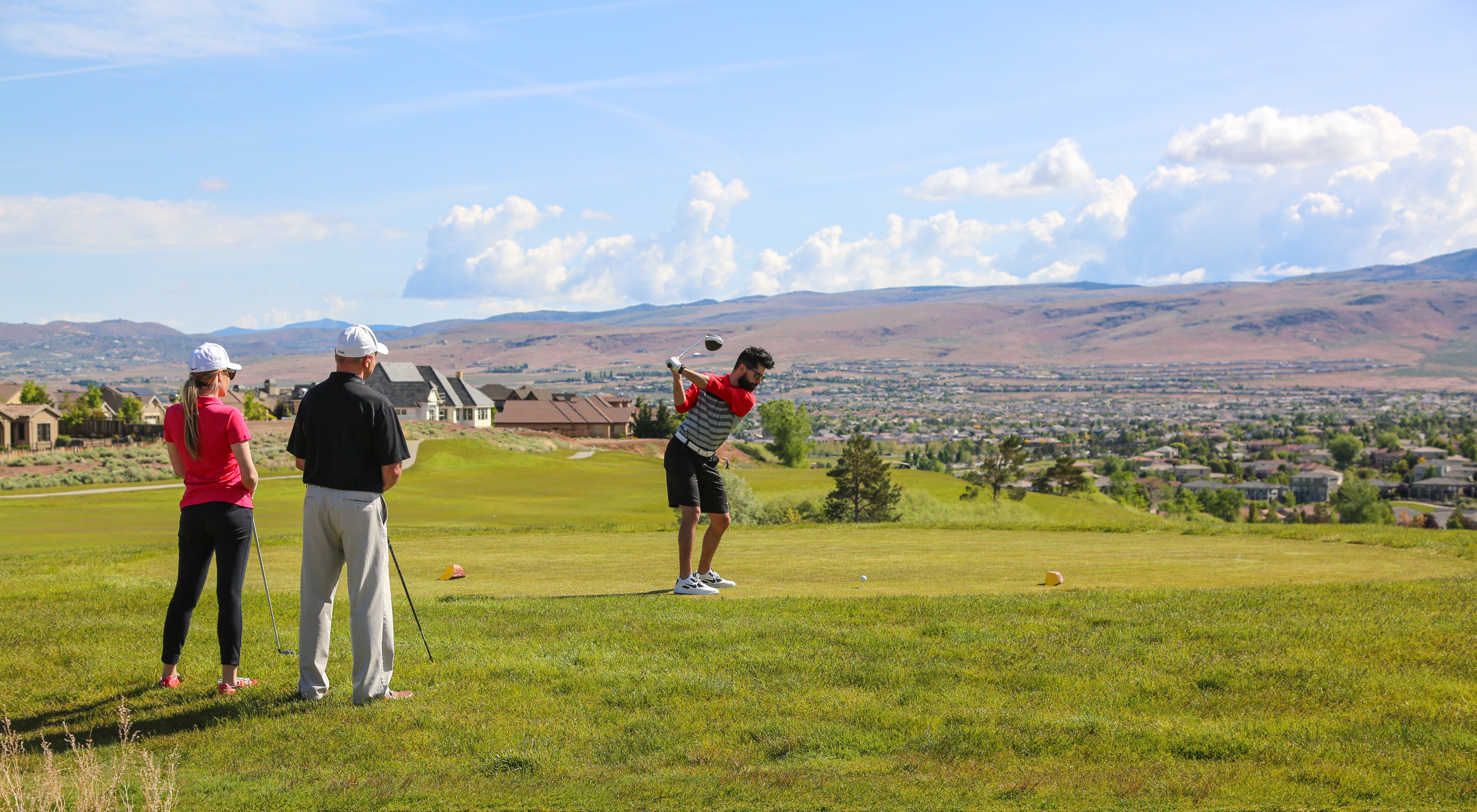 There are more than 50 golf courses within a 90-minute drive, and it is a fact that golf balls fly farther at higher elevations. Some of these golf clubs have panoramic views of the lake and the mountains. Looking for even more epic views? The tallest rock-climbing wall in the world is in downtown Reno, and this area is a rock-climbing mecca with world-class climbing areas like Lover's Leap and Donner Summit.
No matter when you visit, you'll find activities that excite your spirit, and serene scenery to relieve your everyday stress. Plan a trip to Reno Tahoe and have the time of your life on the slopes, on the trails, at the gaming tables, or dancing the night away in the clubs.
Get Help with Your Reno Tahoe Travel Plans
If you need even more incentive to plan a trip to Reno Tahoe, here's a free gift! Download the Reno Tahoe Visitor Planner.
Signup for Vacation Deals
Exclusive access to private sales, customized specials & more