Must See Landmarks on Your Cleveland Trip
There's plenty to do and see in Cleveland, so make sure you book Cleveland hotels near one of these top landmarks to maximize your sightseeing potential.
West Side Market
The West Side Market is located in one of Cleveland's oldest neighborhoods – Ohio City. It was built in 1912 with the stipulation that it always remain some form of marketplace.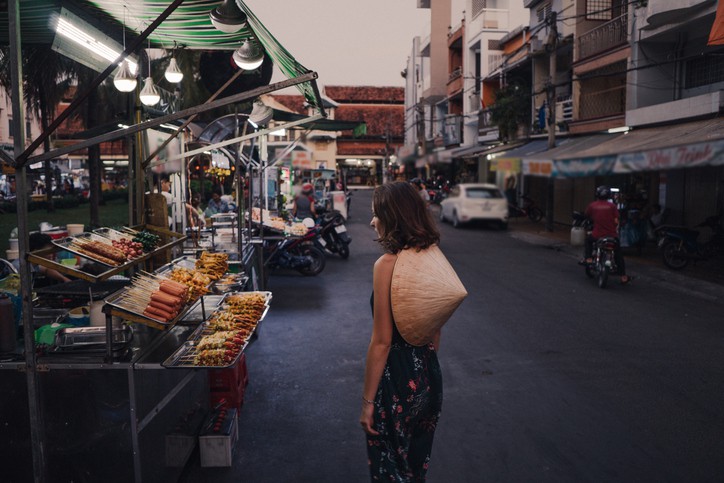 Today, it still holds the charm of the previous century while also acting as a thriving shopping and dining complex. Visitors here can stroll through the vendors for a bite to eat or grab some groceries to take home. The market is open year-round, but is closed on Tuesdays and Thursdays.
Terminal Tower
Once the second-tallest building in the world, today the Terminal Tower is a pertinent reminder of the skyscraper boom during the early part of the 20th century. It also still holds the title of second tallest building in the state, coming in behind only the Key Tower. Because of its unique architecture and prominent place in the city's skyline, it's one of the most iconic buildings in all of Cleveland.
Progressive Field
If you love sports, Progressive Field should definitely be on your must-see list. As the home of the Cleveland Indians, it was ranked as Major League Baseball's best ballpark in 2008 by Sports Illustrated.

Built in 1994, it can hold up to 35,051 people and was recently renovated in 2014 and 2015 to improve the park. What makes Progressive Field special is that it sits on 12 acres of Kentucky Bluegrass and has 19 white vertical light towers that help to illuminate the field at night.
Lake View Cemetery
While cemeteries can be depressing places, they can also be a beautiful reminder of the lives lost, such is the case with Lake View Cemetery. Spread out over 285 acres, the cemetery features a number of stunning trees as well as breathtaking architecture that will make you feel like you're in a sacred place.

You can stop by the James A. Garfield Memorial to pay your respects, or take a walk to the Wade Memorial Chapel to have a moment of silence.
USS Cod Submarine Memorial
Because Cleveland is situated on Lake Erie, there are plenty of water activities to partake in. However, none are more scintillating than a trip to the USS Cod Submarine Memorial. This National Historic landmark is docked permanently on the shore to allow visitors to walk through the hallways and tunnels which once accommodated sailors underwater. The USS Cod is open every day between May 1 and September 30, but there are sometimes special tours available in the off-season.
Hotels in Cleveland often fill up fast around these classic landmarks, so be sure to book as early as possible once you plan your itinerary.
Signup for Hotel Deals
Exclusive access to private sales, customized specials & more