Top 4 Museums in Cleveland
When planning your next vacation, be sure to book Cleveland hotels near these four museums.
Rock and Roll Hall of Fame
Naturally, the Rock and Roll Hall of Fame is at the top of the list. This museum has earned its place as the top Cleveland museum thanks to its dedication to preserving the history of the rock and roll scene.

When you visit here, you'll be able to take a walk-through time by viewing memorabilia, musical artifacts, and instruments from your favorite artists. One exhibition, in particular, that attracts a lot of views is the one on the King himself – Elvis Presley.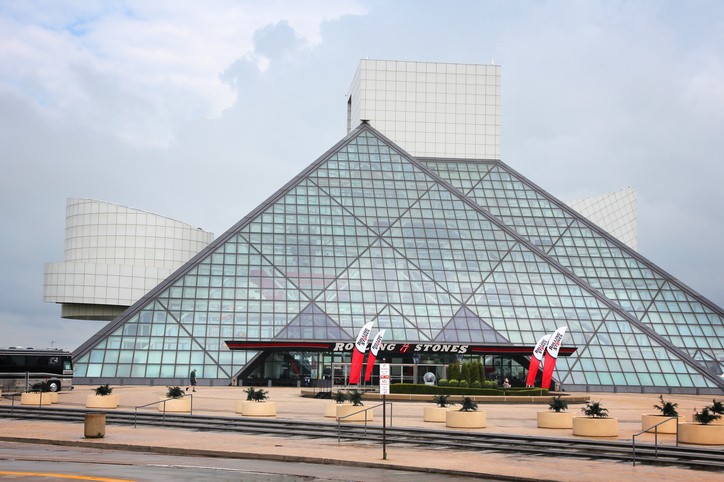 The museum opens every day at 10 a.m. and closes at 5:30 p.m., except on Wednesday, when it's open until 9 p.m.
Cleveland Museum of Art
If you're strapped for cash and a fan of artwork through the ages, then you'll love the Cleveland Museum of Art. This giant complex doesn't discriminate, as it features pieces from all eras and all parts of the globe.

Even the building itself is a masterpiece, with the new and old portions of the building connected by an immense atrium. Some of the museum's most well-known pieces include Picasso's La Vie, Caravaggio's The Crucifixion of Saint Andrew, and Monet's The Red Kerchief: Portrait of Mrs. Monet.
The museum is closed on Mondays, but open Tuesday through Sunday from 10 a.m. to 5 p.m., with the exception of Wednesday, when the closing time is 9 p.m.
A Christmas Story House
Remember the movie A Christmas Story? Based on its popularity, it's likely you do. Now you can tour the house used for filming and see a behind-the-scenes look at this cult classic.

Peruse many of the props from the movie, including the infamous pink bunny suit and scandalous leg lamp. Unlike more stuffy museums, this one is hands-on, meaning you can walk right up to the exhibits and even put your hands on them.
To get in the Christmas spirit, head on over to the museum Monday through Saturday between 10 a.m. to 5 p.m. On Sunday, you can visit from 12 p.m. to 5 p.m.
Cleveland Museum of Natural History
Fans of history will love the Cleveland Museum of Natural History, which features exhibits on dinosaurs and other ancient fossils. You'll have the chance to get up close and personal with a Megalodon skeleton, which both children and adults can take delight in.

For those who prefer less threatening exhibits, the natural gemstone hallway is a crowd-pleaser.
The museum is open from 10 a.m. to 5 p.m. every day except for Wednesday and Sunday, when it closes at 10 p.m. and opens at 12 p.m. respectively.
There are many hotels in Cleveland near these destinations, so start looking for your perfect accommodations today.
Signup for Hotel Deals
Exclusive access to private sales, customized specials & more