Explore Miami's Newest Hot Neighborhood: Brickell
A brand new neighborhood in the city's always-happening downtown, Brickell is the place to be if you're looking to stay in some of Miami's trendier hotels.
Looking for a refined destination to go to during your upcoming Miami vacation? Miami is a city made up of many different neighborhoods, and thanks to the near constant development and redevelopment happening there every day, new neighborhoods seem to be popping up almost every year.

Meet one of the newest: Brickell. This upscale enclave--part of the city's revitalized downtown area--is teeming with great restaurants, bars, shops, galleries and entertainment venues just waiting to serve you and your travel companions. It's also an area where you can find some of the best Miami hotels to stay in near Biscayne Bay and the Miami River.

Simply put, Brickell is the perfect home-base for your next Miami adventure, especially once you take a look at some of the great deals on Miami hotels made available through Dunhill Travel Deals. Here are some of the things you should expect when you explore this hot new neighborhood.
Grab a Bite
As an up-and-coming neighborhood, Brickell features many exciting culinary options just waiting to be tried out. From creative upscale Mexican fare, to classic Italian Trattoria dining, you'd be hard-pressed not to find something that suits your tastes.

The trendy, upscale nature of the neighborhood means that any of the area's restaurants are perfect for a romantic evening out, but casual options--like the classy American Social gastropub--are available as well. If your search for hotels in Miami lands you in Brickell's deluxe Four Seasons Hotel Miami, be sure to try the locally-sourced food at the hotel's Edge Steak & Bar.
See Some Art
Befitting Miami's art-world prominence, Brickell is also home to some fine art galleries worth visiting. RedBar Brickell is a speakeasy style bar/gallery space where you can chill out to some great tunes, sip a well-mixed cocktail and, yes, check out some local artwork.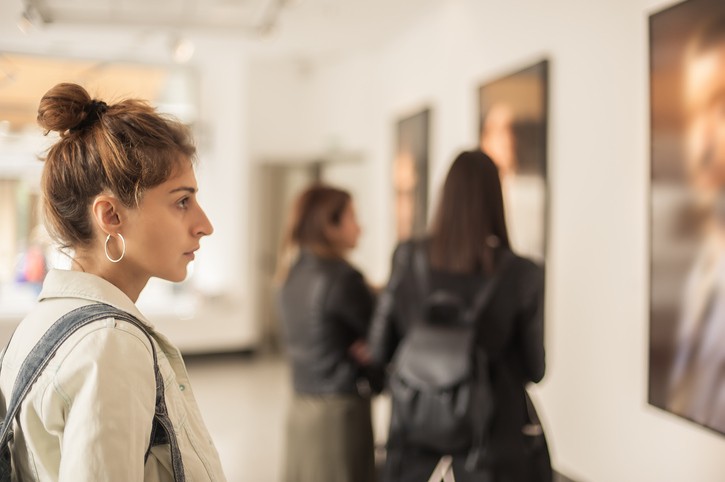 The neighborhood is also conveniently located a short walk away from all the museums in Miami's Downtown area, like the Perez Art Museum, so you can plan an excellent art crawl through the area.
Party All Night
Of course, if you find yourself staying in Brickell, or just passing through after a great meal, you'll want to take in the neighborhood's nightlife and entertainment options. Stop in for a nightcap at Tobacco Road, Miami's famed oldest dive bar, where you can snack on barbeque and sip a cocktail while listening to live blues music.

For a true Miami nightclub experience, check out the Blue Martini Lounge's 42 different martinis while taking in impressive views from the bar's outdoor patio lounge.
Signup for Hotel Deals
Exclusive access to private sales, customized specials & more