Visit these Miami hotels to experience old Art Deco style
If the architecture buff in you desires a true Miami experience during your city getaway, be sure to book a stay at one of these art-deco fabulous hotels.
You're visiting Miami, so obviously you want to stay somewhere that perfectly compliments your Instagram filter of choice. You're looking for Miami hotels that could only exist within the confines of what they call "The Magic City." Ideally, you want to stay in one of those classic art deco buildings Miami is famous for; a tropical palace painted in candy-colored hues and surrounded by palm trees.

While, in many ways, Miami is an aesthetically modern city, a place where the Art Basel art fair annually attracts many of the world's brightest and most boundary pushing artists, there's still quite a bit of retro-flair to be found--especially when it comes to the city's hotels.

And with the great deals on hotels in Miami, available through Dunhill Travel Deals, you can live it up, and save big, on a room in one of these exotic, fashionably retro locales.
Originally the Traymore Hotel, the COMO retains much of its original art-deco charm with an eye towards modern luxury. So, you can enjoy all the design flourishes you've come to expect from the art-deco style without losing the world-class luxury of a modern hotel. There's a great spa, private beach access, an elegant bar and a rooftop hydrotherapy pool--visit and you may never want to leave.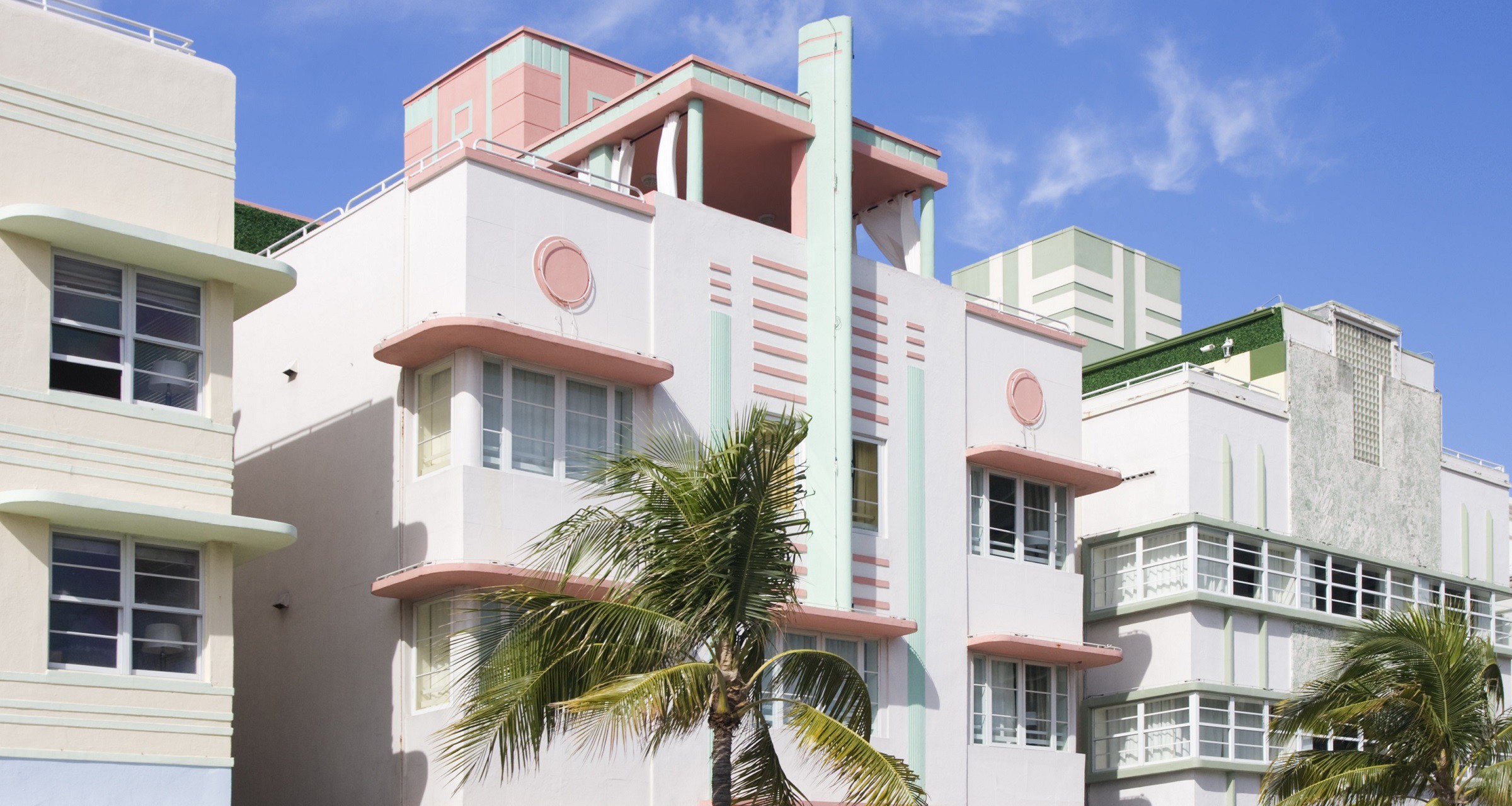 The Raleigh Hotel
With a swimming pool once singled out by Life Magazine as the most beautiful in the country (in 1947), The Raleigh has quite a history. Designed in 1940, this is one of the hotels in Miami that lets you actually step into the past--you can even use the on-site vintage bikes, free of charge, to explore the area. Here you'll also find an old-school martini bar and private access to South Beach from the hotel.
Marlin Hotel
Even though it was renovated as early as 2016, the Marlin Hotel retains much of its historic charm. Visit and you'll find a Miami hotel that pairs the best of the old and the new. The iconic facade, dating back to 1939, remains while many of the interior design choices playfully mix modern and art deco flourishes.

The hotel famously included a music studio before the recent renovation, something that was cleared out to accommodate more guests, but visitors can still see memorabilia associated with the famous acts who recorded there--like Beyonce and Bob Marley.
Albion
This colorful hotel sits on a quiet residential block far from the hustle and bustle of Miami's busiest stretches, and it serves as a perfect example of the "ocean liner" architecture style that dominated art deco. You'll find porthole windows, and mid-century furniture throughout, with lots of color and charming nautical themes.
Signup for Hotel Deals
Exclusive access to private sales, customized specials & more