5 Day trips from Denver
Outdoor and food enthusiasts flock to Denver for its proximity to sprawling mountain ranges, active craft brewing presence, and delicious food from around the globe. From Denver, it's easy to travel to nearby cities and towns for your next ski trip, historical getaway, or romantic retreat.
If you're headed to Denver, don't miss out on these equally inspiring nearby locations that are just a hop, skip, and a jump away. Perfect for your next Midwest vacation or scenic road trip through America, Denver is the perfect city for a host of activities great for every age group.
Vail
Arguably the ski capital of America, Vail is surrounded by natural beauty year-round. Go during the winter for unparalleled fresh powder perfect for skiing, snowboarding, and even some snowman building for the kids.
Vail has innumerable hotels, lodges, and inns with ski-in ski-out privileges for a seamless transition to the slopes. During the summer, golf enthusiasts flock to town for the beautifully lush courses all around. Perfect for hiking, Vail is an outdoor enthusiast's dream. Don't forget about the cultural festivals and fairs held every year when the weather is nice!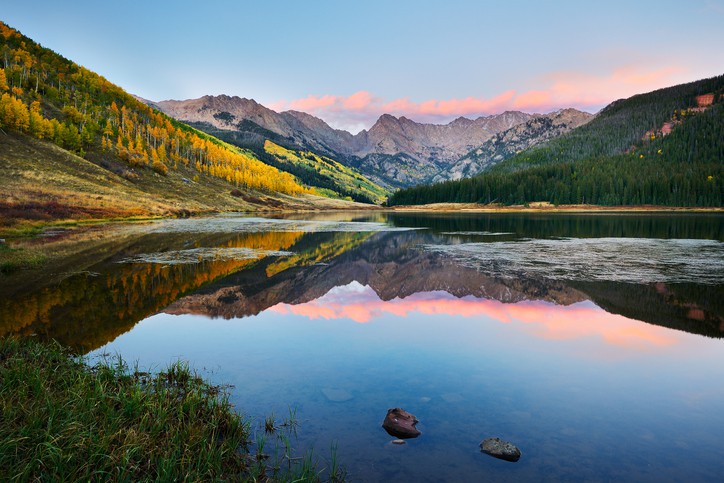 Estes Park
Estes park is just a short, but scenic, drive from Denver and offers guests a quieter escape from the hustle and bustle of larger cities with the same amazing landscapes. You'll find miles of hikeable trails teeming with wild animals including bears, elk, and deer. Climb any of the craggy peaks for picturesque views of the town and surrounding areas.
You might have heard of Estes Park before, or at least its most haunted building, The Stanley Hotel. Made famous after Steven King felt so haunted he based "The Shining," around it, The Stanley offers guests opulent rooms…if you dare. If you don't, there are guided daily tours through the hotel.
Cheyenne
Wyoming might seem a land away, but in less than two hours driving from Downtown Denver, you can experience the glory days of the old west. Overflowing with bison, prairies, and beautiful ranges, Cheyenne is the perfect town for a day trip.
Visit the Cowgirls of the West museum for some hands-on learning about life back in the day. Don't forget to bring your cowboy boots either; they're a staple for the area and let everyone know you're a true westerner.
Boulder
A perfect mix of art, pedestrian friendly streets, galleries, and of course, beer, awaits you just outside of Denver in nearby Boulder. Stroll around town and visit the #1 farmers' market in the country, take a distillery tour and learn about the history of moonshine, or check out the Boulder Museum of Contemporary Art, free on Saturdays.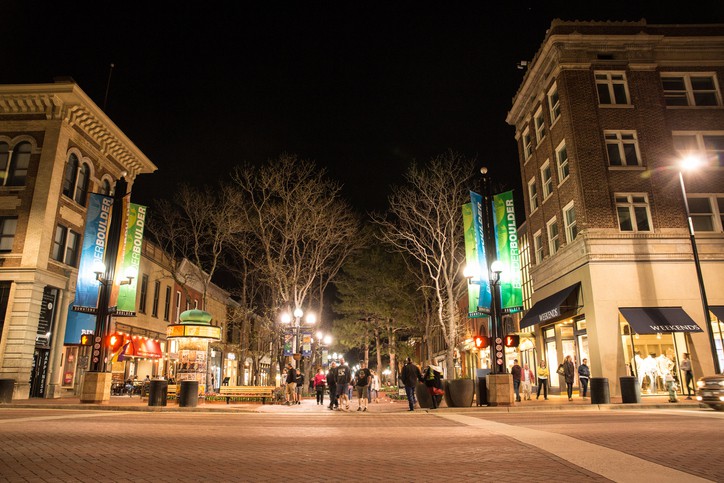 A hiker's dream, Boulder lies at the foothills of the Rocky Mountains and a starting off point for grand outdoor adventures like white water rafting and a choice of over 200 hiking trails full of natural vegetation and even some wild animals.
Colorado Springs
Famous for its ample spas, head to Colorado Springs for a relaxation day pampering yourself in the best way possible. Book a service at one of the picturesque resorts overlooking the mountains for a range of services from facials and massages using resources and products sourced from the nearby mountains.
Perfect for a family trip too, you can take the kids on an authentic steam engine around town for a one-of-a-kind experience dating back to the 1800s. After you've moseyed along the railroad, head to the Ghost Town Museum for fun kid friendly experiences like shooting at the gallery or panning for gold.

By: Devyn Woolsey
Signup for Hotel Deals
Exclusive access to private sales, customized specials & more