5 Day Trips from Denver
Outdoor and food enthusiasts flock to Denver for its proximity to sprawling mountain ranges, an active craft brewing presence, and local cuisine inspired by food around the globe. An ideal stop on your Midwest vacation or scenic road trip through America, Denver is bustling city and a perfect host, offering activities and tastes for every age group.

Just outside Dever are several cities and towns that are easy to drive to and provide additional options, whether you are planning a ski trip, historical getaway, or romantic retreat. If you're headed to Denver, don't miss out on these equally inspiring nearby locations that are just a hop, skip, and a jump away.
Vail
Arguably the ski capital of America, Vail is surrounded by natural beauty year-round. During winter, find an unparalleled supply of fresh powder that is just right for skiing or snowboarding, and the whole family can enjoy making snow angels and building snowmen. Vail is home to innumerable hotels, lodges, and inns with ski-in ski-out privileges, providing a seamless transition to the slopes.
During the summer, golf enthusiasts will find beautifully lush courses all around, while the active outdoor types will enjoy hiking or boating. Annual cultural festivals and fairs are well attended during these nice weather months.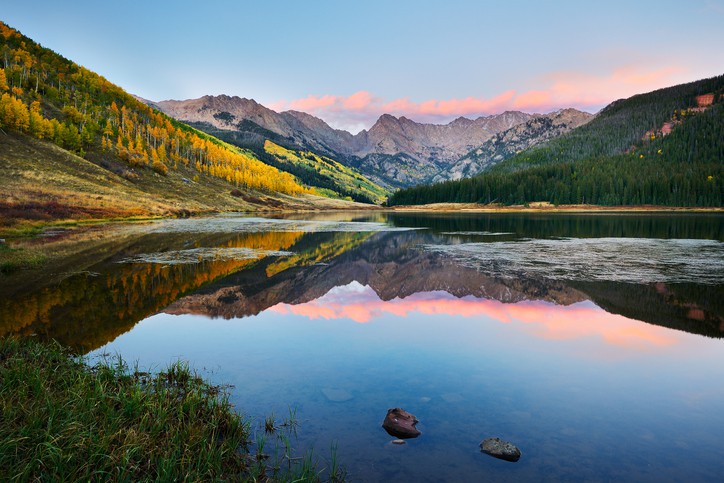 Estes Park
Estes Park a quiet town that is just a short, scenic drive north of Denver, and is the base camp for the Rocky Mountian National Park. The park is home to many species of wildlife, including bears, elk, and deer. You will find miles of trails to hike, bike, or run. Climb any of the craggy peaks for picturesque views of the town and surrounding areas.
You might have heard of Estes Park before, or at least it's most historic building, The Stanley Hotel. Made famous after Steven King vacationed there and woke up from a terrifying dream, he used it as the inspiration for the fictional Overlook Hotel in his novel, "The Shining". The Stanley Hotel offers guests lavishly decorated rooms and is located near Rocky Mountian National Park. There are guided daily tours through the hotel if you are just there for the day.
Cheyenne
Wyoming might seem a land away, but in less than two hours' driving time from Downtown Denver, you can experience the glory days of the old west. Overflowing with bison, prairies, and beautiful ranges, Cheyenne is a unique, historical town to visit on a day trip.
Visit the Cowgirls of the West museum to learn about the important role women played in pioneering and settling in the West. While in town stop by the Boot Barn to pick up a pair of authentic cowboy boots; they're a staple for the area.
Boulder
An eclectic mix of art, pedestrian-friendly streets, galleries, and beer awaits you just outside of Denver in nearby Boulder. Stroll around town and visit the #1 farmers' market in the country, take a distillery tour and learn about the history of moonshine, or check out the Boulder Museum of Contemporary Art, free on Saturdays.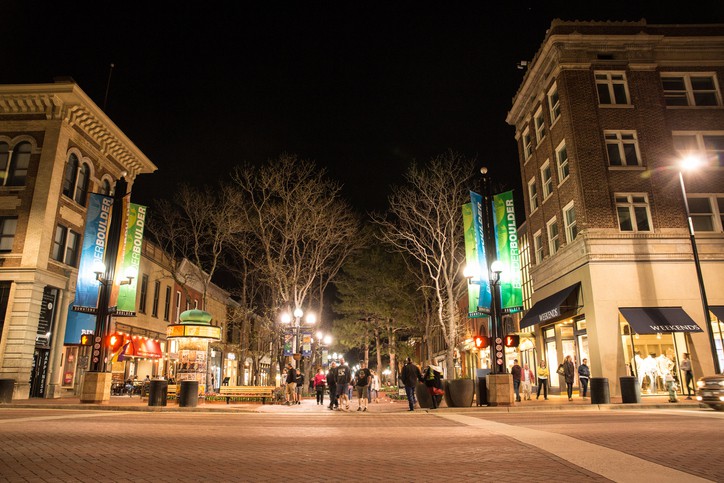 Boulder lies at the foothills of the Rocky Mountains and is a starting point for outdoor adventures such as white water rafting. A dream destination for hikers, you will have a choice of over 200 hiking trails brimming with natural vegetation - you may even spot a wild animal or two.
Colorado Springs
Famous for its ample number of spas, head to Colorado Springs for a day to completely relax and pamper yourself. Pay a visit to any of the resorts with an on-site spa and you may discover a range of services from facials and massages, many utilizing products sourced from the nearby mountains.
This city is a good stop for a family trip as well. Take the kids on an authentic steam engine, dating back to the 1800s, for a one-of-a-kind experience. Afterward, head to the Ghost Town Museum for fun kid-friendly experiences like the shooting gallery or panning for gold.
Signup for Hotel Deals
Exclusive access to private sales, customized specials & more