3 Amenities You Can Expect at Chicago Hotels
Chicago is an amalgam of cultures and people. Hotels in Chicago are proof of this, as you'll get a mix of amenities regardless of location or price.
Indoor Pool
Most hotels in the region include an indoor pool for you to get in your lap practice. Outdoor pools, while great in the summer, just aren't a practical option for the blistering winter weather. If you're truly dedicated to swimming in the finest of waters, try looking into the Radisson Blu Aqua Hotel or the Peninsula Chicago
.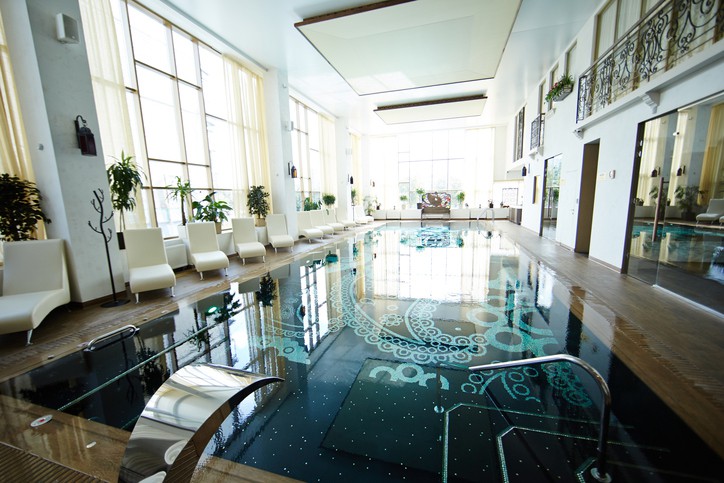 The Radisson has a 25-yard lap pool as well as a 25-foot outdoor lap pool that's open when it's warm. The Peninsula Chicago, on the other hand, includes a half-sized Olympic-length indoor pool that has a depth of 4.5 feet and is great for practicing your freestyle stroke. You can also take advantage of the whirlpool and outdoor terrace.
Afternoon Tea
Surprisingly, afternoon tea is somewhat of a specialty in the Chicago area, especially among some of the finer hotels. The place that started it all is The Drake Hotel. Here, you can snag a cup of your favorite brew any day of the week, enjoying the same services that both Queen Elizabeth and Princess Diana have used. Each session includes delicious finger sandwiches as well as live music from a harpist.
The Palmer House is another fine option, as tea is served on a daily basis from 2 p.m. to 4 p.m. Their service offers elevated snacks like chicken curry sandwiches, scones, and other sweets. Throughout the afternoon, you'll be able to drink your fill of various Harvey and Sons tea flavors.
Pet Friendly
Thankfully, Chicago is a dog-friendly city, meaning that many hotels accept dogs without a second thought. This means you can easily bring along your pup without having to stay in a run-down hotel outside the city limits. Hotel Palomar Chicago is one of these open-minded establishments. It allows up to two dogs of any size with no additional fees.
If that doesn't meet your needs, perhaps the Sheraton Grand Chicago will. It doesn't have a limit on the number of dogs you can bring, but they must be below 75 lbs. Also, you'll need to shell out a $100 deposit, but it's refundable as long as Fido doesn't get too carried away causing mischief.
These are just three of the unique amenities you can expect to find at Chicago hotels. Naturally, more commonplace things like Wi-Fi, hair dryers, and a fitness center will also be available.
Signup for Hotel Deals
Exclusive access to private sales, customized specials & more