Avoiding Resort Fees in Atlantic City
If you're a first-time visitor to Atlantic City hotels, you might not know about resort fees. Here are a few tips for preserving as much cash as possible.
Watch Out for Resort Fees
No matter where you stay in Atlantic City, you'll probably be hit with a hefty resort fee. While some hotels include this in the price of the room, many leave this percentage out to make the room price look lower than it really is. Then, many visitors are hit with the fee when they arrive, which they often have to pay in cash, on-the-spot.
As of 2017, the hotel tax rate for Atlantic City is 13.875 percent. Additionally, the state of New Jersey charges a $5 fee per stay. Finally, many hotels even include their own resort fee, which is their way of charging for amenities while keeping their advertised prices low.

If your hotel does end up charging a resort fee, that will also be subjected to the hotel tax increasing your bill even further.
What does all of this mean? It means you'll have to pay quite a bit extra per night. For example, Bally's, Harrah's Resort, and Caesars all charge an extra $32.28 in fees, while Borgata, Resorts, and Tropicana charge about $22 extra in fees. Each hotel is different, so be sure to look this up when booking, especially if you're using a third-party site.
How to Get Out of These Fees
For most normal hotel guests, these fees are unavoidable. However, if you're coming to Atlantic City specifically to gamble, you might be in luck. Many hotels waive extra fees for guests who earn elite status in their player's clubs.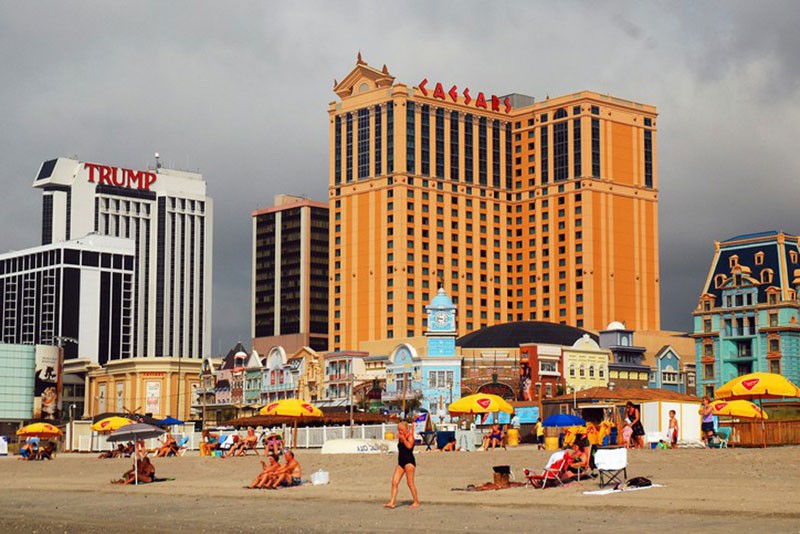 For Caesars, Harrah's, and Bally's, this means earning the Total Rewards Diamond and Seven Stars card. At Borgata, you need the My Borgata Rewards Titanium card. Resorts require the Star Card Red Carpet card, while Tropicana uses the Trop Advantage Black card.
However, since most of these programs require you to spend a lot while gambling, it's often more expensive to qualify for these cards than it is simply to pay the resort fee.
Keep in mind that many hotels in Atlantic City try to mitigate these fees by offering you free perks in exchange. These might include free parking at the casino or a credit towards food and drink. While this might not exactly cancel it out, it does help you feel a little better about thinning out your wallet.
Signup for Hotel Deals
Exclusive access to private sales, customized specials & more