Wind Star
Overview
For your next vacation, book a trip on the impressive Wind Star, a four-masted sailing yacht that's part of the six-boat fleet of Windstar Cruises. Overall, 148 guests can fit on this four-decked beauty of a ship that feels more like a private yacht. Each deck features teak flooring and is completely open, offering great views and plenty of space to mingle. With 101 international staff members, the Wind Star offers plenty of opportunities to meet people of different cultures.
On this ship, you'll be able to explore exciting locales such as Costa Rica, the Panama Canal, the Caribbean, southern Spain, Morocco, Greece, and the various Mediterranean seaports. You'll stop in cities like Colón, Puerto Caldera, Bridgetown, Lisbon, Barcelona, Rome, Athens, Oranjestad, and more. So what are you waiting for? Use Dunhill Travel Deals to find the best price on the web for Wind Star cruises.
Awards
Voted Best Small-Ship Cruise Line in the Editor's Choice Awards in 2017 by Cruise Report
Listed as one of the 25 Most Beautiful Cruise Vessels in 2017 by USA Today
Earned Gold status for the Overall Small Cruise Ship category in the 2017 Magellan Awards by Travel Weekly
Cabin Options
With 73 deluxe ocean view staterooms and one ocean view owner's suite, the Wind Star is sure to meet your accommodation needs.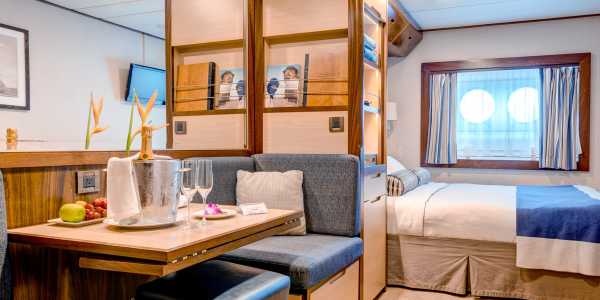 Staterooms
Size: 188 sq. ft.
Occupancy: Up to 2 guests
Staterooms are 188 square feet in size and include two small portholes for you to gaze upon the ocean waters. You'll be able to relax on the queen size bed or split it into two twin-size beds for convenience. Catch a movie on the flat-screen television, snack on the complimentary fresh fruit, or indulge in the luxe bathroom.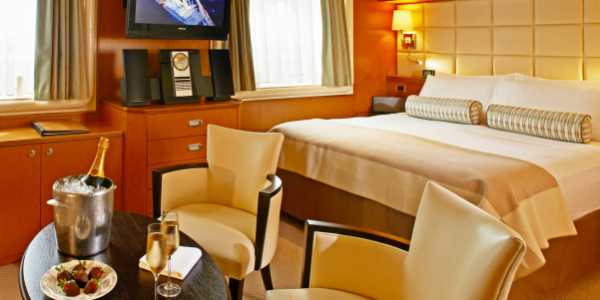 Owner's Suite
Size: 220 sq. ft.
Occupancy: Up to 2 guests
The Owner's Suite is a one-of-a-kind, 220-square foot bit of paradise. With all of the amenities of the stateroom, this room offers you complete comfort. It also comes with a separate sitting area for catching up on your book, as well as a in-room dining space so you can feast without leaving your room.
Entertainment & Activities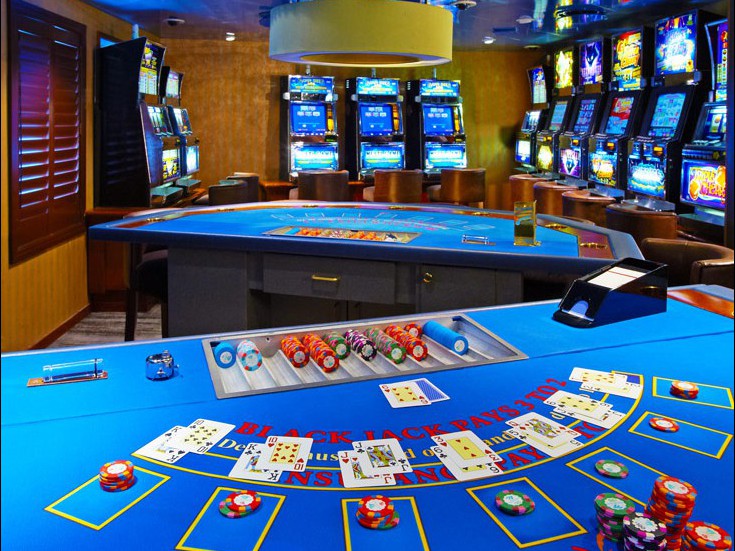 You'll never be bored while vacationing on the Wind Star. From the very moment you check in and receive your complimentary welcome cocktail, you'll have access to numerous onboard entertainment options. Stop by the casino to see if your luck is with you, or relax by the pool or whirlpool. Naturally, there's a pool bar so you can get all the drinks you need without drying off.
One of the best activities on the Wind Star is enjoying all of the water sports equipment for free. This includes water skiing, sail-boarding, kayaking, and more. Don't feel like spending time in the sun? Hit up the library for a great selection of reading materials, or take a relaxing massage session at the WindSpa. At night, enjoy listening in on the informative port talks to learn more about your destinations.
Dining Options
Wind Star proudly offers a world-class dining experience. Best of all, all meals are included in the cost of your ticket. Satiate your hunger at four main dining options.
Amphora - Main dining option for daily dinner and occasionally breakfast or lunch
Veranda - Casual buffet dining for both breakfast and lunch offering a carving station, salad bar, and other made to order items
Candles Grill - Steak and seafood specialties during dinner
Pool Bar - Light snacks outside on the deck with a selection of teas, juice, cold cuts, and cheese
Deck Barbecue - An extravaganza once per cruise, when the chefs take their skills to the grill serving up a number of barbecued meats, seafoods, and savory sides
Discover the World on These Cruise Lines
Search for Cruises & Compare Deals!
Signup for Cruise Deals
Exclusive access to private sales, customized specials & more