Star Legend
Overview
Step aboard the 212-passenger luxury yacht Star Legend, part of the six-ship fleet of Windstar Cruises. This six-deck masterpiece is spacious yet small enough to feel like you're enjoying your very own private yacht. Four Bergin marine diesel engines power the twin propellers to help the boat glide smoothly through the waters. The cabins have all been recently refurbished to offer modern amenities and gorgeous ocean views.
The entirety of Asia will be at your fingertips when you take a trip on Star Legend. You can explore numerous itineraries through the Pacific, checking out cities like Singapore, Bangkok, Phuket, Hong Kong, Tokyo, Beijing, Osaka, and more. Check out itineraries on Dunhill Travel Deals to find a Star Legend cruise for you.
Awards
Best Cabins in the 2017 Cruise Critic Cruisers' Choice Awards
Second in the Tall Ships category of the 2017 Cruise Awards by Signature Luxury and Style
Gold ranking for Grand Japan Expeditions/Itinerary in the 2017 Magellan Awards by Travel Weekly
Cabin Options
Every one of the 106 rooms on the Star Legend is spacious and comfortable, with a queen bed that can be separated into two twins for your convenience.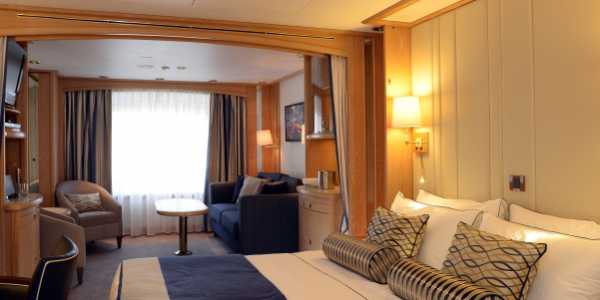 Ocean View Suites
Size: 277 sq. ft.
Occupancy: Up to 2 guests
Ocean View Suites are 277 square feet and come with everything you need for a comfortable stay. There are 64 rooms with ocean-view picture windows. Wrap yourself up in your complimentary robe, enjoy the walk-in closet, and take advantage of the L'Occitane bath amenities.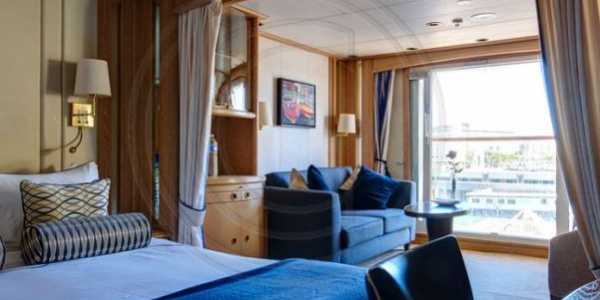 Balcony Suites
Size: 277 sq. ft.
Occupancy: up to 2 guests
These suites allow you to open up your doors to a French style veranda where you can enjoy the ocean breezes and expansive views of the water. Includes a queen bed that converts to twin beds, a comfy robe and slippers, elegant marble bathrooms, a spacious walk-in closet and a living room with a seating area.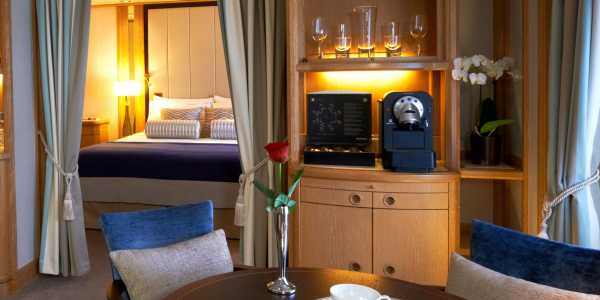 Classic Suites
Size: 400 to 530 sq. ft.
Occupancy: Up to 2 guests
Classic Suites add a touch of luxury to your stay. There are four Classic Suites, all of which come with your very own private veranda. Each room is between 400 to 530 square feet and offers spectacular views of the ocean from the front-facing windows. Additionally, the two closets let you store your suitcase out of view.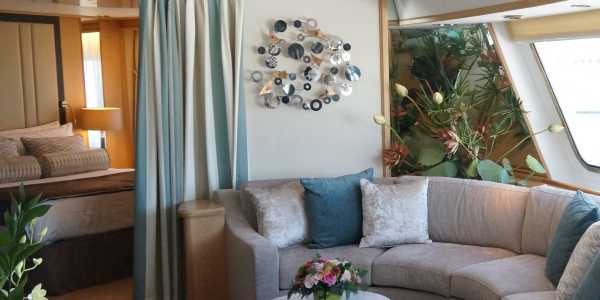 Owner's Suites
Size: 575 sq. ft.
Occupancy: Up to 2 guests
Owner's Suites are the most sophisticated rooms you'll find on the Star Legend. There are only two of them, and naturally, they each come with their own private veranda. Each one is 575 square feet and offers luxurious dining and living areas in addition to the bedroom. You'll even have both a powder room and a master bathroom.
Itineraries, Sailing Dates & Pricing
Entertainment & Activities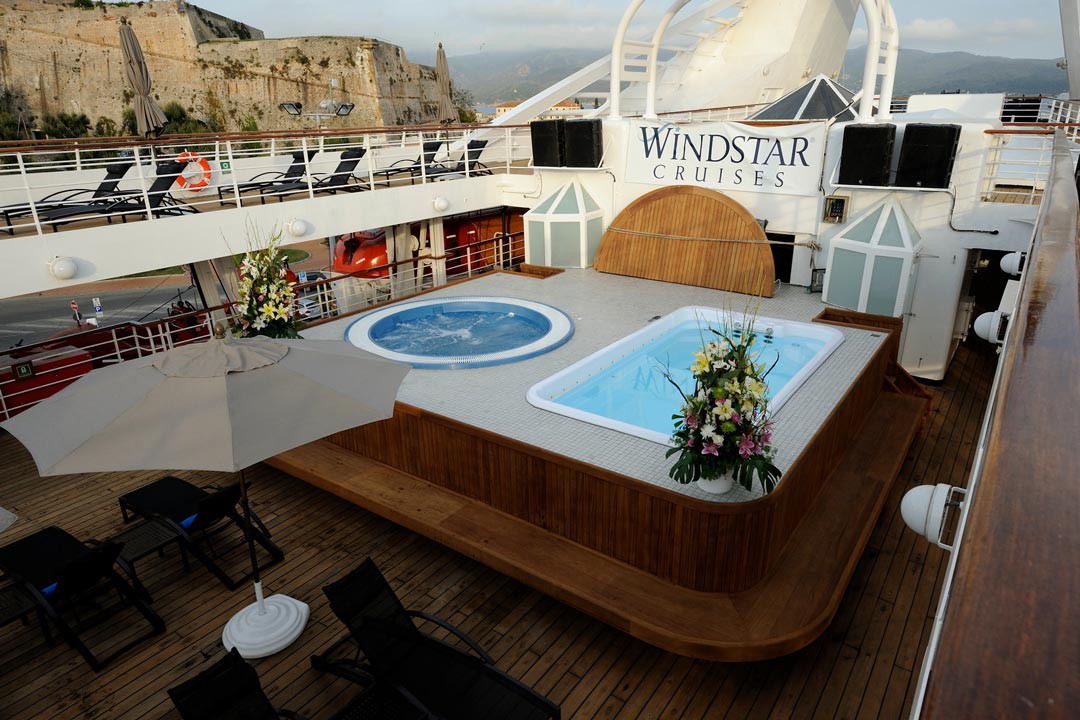 Windstar Cruises packs its yachts with fun activities for guests, and the Star Legend is no exception. As soon as you step on board, you'll get a welcome cocktail to start your vacation. Where you go from there is up to you, but many guests head straight to the watersports platform to try out water skiing, sail-boarding, or kayaking. Hopping in the pool or whirlpool is another great way to unwind, as is a refreshing massage at WindSpa.
Other entertainment options include stopping by the library to check out a book or catching a flick in the movie screening room. You can even stop by the casino to see just how lucky your day is, or head to the fitness center to burn off a few calories.
Dining Options
There are plenty of dining options on the Star Legend to keep your stomach from growling, and all are included in the price of your ticket.
Amphora provides classy dinner service without reservations. Choose from a starter, main dish, and dessert to satiate your palate. Typically, you'll have five or so options for each course.
Veranda offers casual buffet dining for both breakfast and lunch. Get there between 7:00 a.m. and 9:30 a.m. for breakfast and noon to 2:00 p.m. for lunch. Feast on made-to-order options as well as prepared fare.
Candles sets up tables on Deck 7 and lets you eat your meal under a blanket of stars. Choose from the steak and seafood specialties, and be sure to get reservations.
Deck Barbecue happens once per cruise, when the chefs take their skills to the grill on Decks 7 and 8. Here, they'll serve up a number of barbecued meats, seafoods, and savory sides.
Yacht Club is a small eatery that serves pastries and coffee in the morning. You can catch some snacks, like cookies and sandwiches in the afternoon, if you miss lunch at the sit-down restaurants.
Find Your Windstar Cruise
Discover the World on These Cruise Lines
Search for Cruises & Compare Deals!
Signup for Cruise Deals
Exclusive access to private sales, customized specials & more