Find the Perfect Paradise For Your Personality
You want a Caribbean vacation package for next winter. Okay, there are 28 island nations that border or are surrounded by the Caribbean Sea, and around 7,000 islands. How are you going to choose? We think you can find your perfect island destination by following your travel personality. Do you fit one of these profiles? Use this handy guide to find your paradise.
Vacations are for Excitement: The Adrenaline Package
So, you believe a vacation is for new experiences, and if they get your heart racing, all the better. You want the sky diving, zip-lining, scuba diving, mountain-climbing, high-flying adventure travel. We think you might like a bit of island-hopping in your Caribbean vacation. It's allowed! Start in St. Lucia, then make your way north to Dominica, or start in Curacao and end up in Bonaire for a fantastic scuba dive. Here are some suggestions for the adrenaline traveler:
St. Lucia: Take the Adrena-Line Canopy Tour high into the rain forest, and swing like Tarzan into a rope web. For extra excitement, do it at night.
Dominica: With few beaches, the rocky island of Dominica is perfect for adventure. Take a muddy hike to the boiling lake, see the majestic twin Trafalgar Falls, or dive the famous Scotts Head Pinnacle in 35 feet of clear water.
Puerto Rico: El Monstruo (The Monster) in Orocovis is the world's longest zip line. It's 1,200 feet up in the rain forest, and 7,590 feet long. Head to Toro Verde Adventure Park for multiple zip lines, rock climbing and more.
Curacao: Try some vertical fun, rappelling down rock faces on the San Pedro Plains, or opt for a (controlled) drop from a tall building.
Vacations are for Relaxation: The Lounge-Chair Package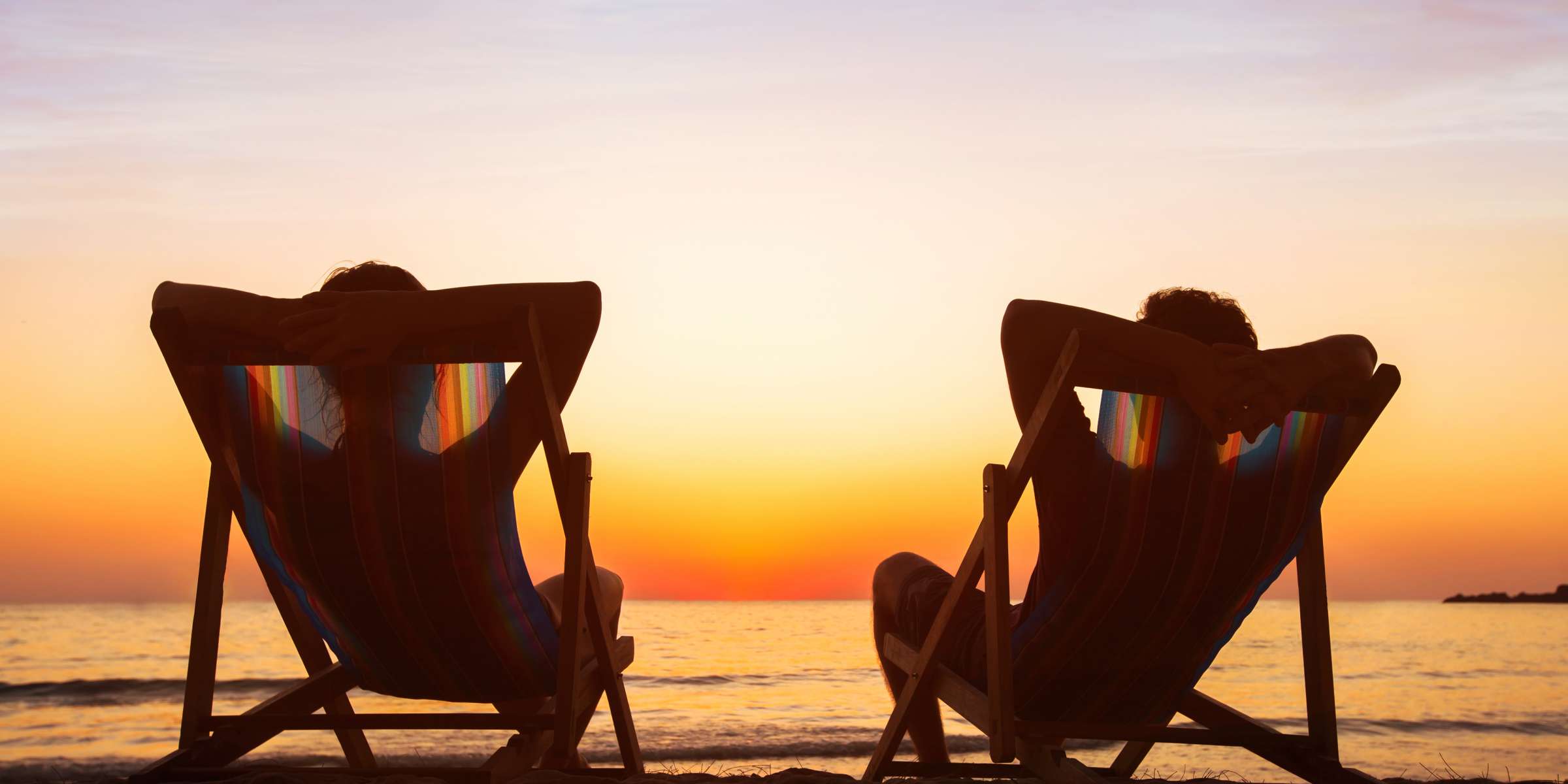 For those who experience enough adrenaline just driving the interstate to work, a vacation is a time to chill, soak up sun and man – or woman – the lounge chair. If you are seeking relaxation on vacation, and want to sip tiki drinks by the pool, who can blame you? Rest, rejuvenate, and recline in one of these idyllic Caribbean spots:
Anguilla: There are no cruise ships, casinos or high-rise hotels here. Yet, it is a favorite stop for actors and musicians looking to unwind. The luxurious, low key resorts have a kind of barefoot vibe, with food and drinks served by the pool or on the beach. Nightlife features lots of local musicians, and if you love Reggae, go during Moonsplash – the weekend music festival held nearest the full moon in March.
Martinique: C'est magnifique! This island is distinctly French, with isolated white sand beaches, incredible nature hikes and a famous volcano, Mt. Pelée (which erupted in 1902 and killed 30,000 people within 2 minutes). With luxury resorts and plenty of privacy, it's a great place to relax and rejuvenate. Hotel Bakoua, a refurbished Colonial estate, has one of the loveliest lobby bars in the islands. Sip on a fruity cocktail and watch the infinity pool waters drop into the bay.
Turks and Caicos: If you're looking for a health and wellness vacation, try the resorts on Turks and Caicos, including Como Shambhala Retreat or Parrot Cay. You'll find spas, yoga classes and private villas on quiet beaches.
Vacations are for Enlightenment: The Cultural Package
Travel is educational, and many people consider cultural enlightenment to be the best reason to travel. Learning about the people, customs, food and beliefs of other countries is fascinating. One example is the widely different celebrations of Carnival, a Caribbean tradition. (Read "A Farewell to Meat: Celebrate Carnival in the Caribbean.") Here are a few places in the Caribbean where you can immerse yourself in history and culture.
Haiti: Although Haiti has a history of political corruption, widespread poverty and natural disasters, it is rich in culture and history, and was the first free black republic in the world. You can visit the historic ruins of a grand palace, or stroll through several museums. It also has some absolutely pristine beaches worthy of a day in the sun. There's an especially beautiful island called Ile-a-Vache just off the southwest coast that's a world away from the turmoil of Port-au-Prince.
Cuba: It's still not absolutely legal to travel as a U.S. tourist to Cuba. It will take an act of Congress to end the Cuban embargo. However, rules have been relaxed and you can visit with a tour group, for athletic competitions (such as sailing races), and cultural exchanges. See the new rules for Cuba travel here. Cultural enrichment – learning about the arts, distinctive cuisine, music and dance – is everywhere, and visiting the large cities is like stepping into the past, with 1950s automobiles everywhere (still running, by sheer will and creativity). Cuba is the largest of the Caribbean islands and has some elegant beachfront resorts. You'll enjoy the lack of advertising: no billboards, no TV commercials, and no radio ads.
US Virgin Islands: For history buffs, the Virgin Islands offer ruins, historic forts, ancient churches and sugar/rum plantations. The islands were a shipping port in the 17th century, with an active slave trade. Although the port declined after slavery was abolished in 1848, tourism is king here now. Be sure to take time off from historic sites to visit Trunk Bay and Magens Bay, two award-winning beaches.
Vacations are for Families: The Kid-Friendly Package

Some of our fondest memories are formed during family vacations, so picking the right spot for your family's Caribbean vacation package takes research. Here are two places the kids, parents and grandparents will all enjoy.
Cayman Islands: A famous diving and fishing mecca, the Cayman Islands are a fun family destination as well, where kids can swim with stingrays in Stingray City and observe sea turtles at Cayman Turtle Farm. If you can get away in November, don't miss Pirate Week. You'll experience a pirate invasion and capture of the governor. Arrrgh!
Bahamas: The islands of the Bahamas are perfect for families, and they are easy to get to, so no long travel days for the kiddoes. The giant pink Atlantis resort has its own water park, aquarium, movie theater, kids' club, game room, and dolphin cay. It's really family-friendly. The Aquaventure Park is a must-visit for kids, with slides, lazy rivers, and giant shallow pools. For a real thrill, boat over to Big Major Cay and experience the swimming pigs – guaranteed to make even the crankiest kid crack a smile.
Vacations are for Couples: The Romantic Package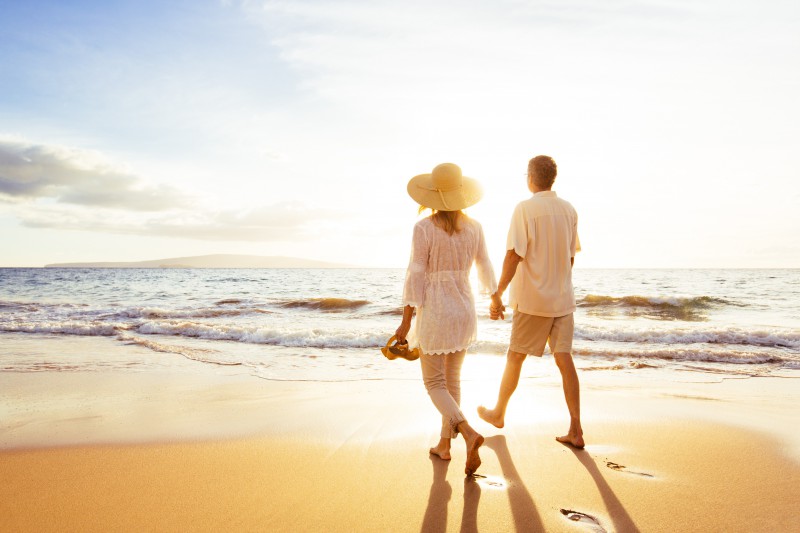 It is really hard to choose an island for romance. Nearly every Caribbean Island has warm tropical breezes from the sea, sandy beaches dotted with graceful palms and picture-worthy sunrises or sunsets. Walking with your sweetie along a windswept beach at sunset is romantic, no matter which island you're on. We do recommend staying at an adults-only resort, because nothing kills romance like crowds of screaming children. Consider these gorgeous spots for your romantic getaway:
St. Barts: This is a luxurious spot with upscale (I mean pricey) resorts. This is a good choice for proposals or weddings. Go there to spoil your sweetie rotten.
Grenada: For romance, there's no better place than the three little islands of Grenada, Carriacou and Petite Martinique. Even today, there are secluded beaches where you can be alone, accessible by small boat. Ask about two absolutely perfect beaches called Grand Anse and La Sagesse. Spend a day in the shade of a palm tree, and then return to your romantic hotel for a quiet dinner on the terrace.
St. John, USVI: Two thirds of this tranquil island is a national park. There is no airport, traffic speed is limited to 20mph, and beaches are mostly uncrowded. Consider a stay at Caneel Bay, built by Laurence Rockefeller in the 1950s, and updated a few years ago. Prices are a bit on the high side, but the property has no distracting TVs or phones, and offers guests access to seven beaches, including the aptly named Honeymoon Beach. You can really focus on each other.
By Kay D. Harrison
Signup for Vacation Deals
Exclusive access to private sales, customized specials & more