Update On Cuba Travel Restrictions
North Americans have long had a love affair with the Caribbean islands. They beckon with warm winter sunshine, palm-tree studded beaches and that aqua-blue sea. For U.S. citizens, tourism travel to the largest Caribbean island, Cuba, has been prohibited since 1963, when President John F. Kennedy imposed Cuba travel restrictions as part of a trade embargo against the communist country.
President Obama announced in 2015 his intention to reopen the U.S. embassy in Havana, and the Cuban embassy in Washington, D.C. This was the first step in normalizing relations, but did not lift the trade embargo. Officially, it is still not possible for an individual to travel to Cuba as a tourist. In fact, to lift the trade embargo requires an Act of Congress.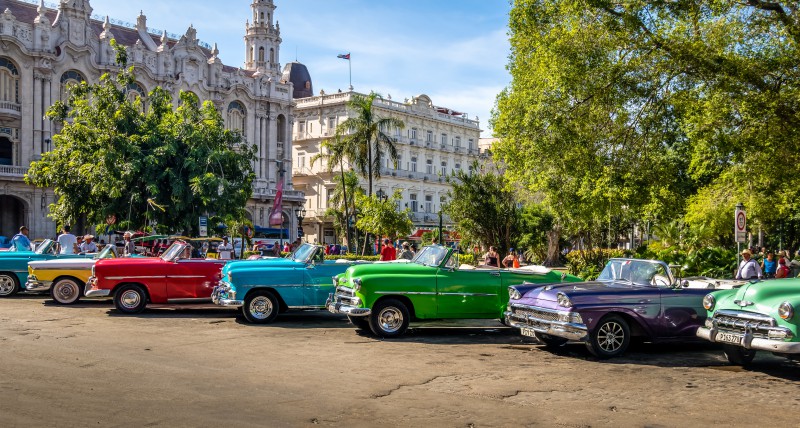 So what has changed?
Since 1996, U.S. presidents have had the authority to ease Cuba travel restrictions and certain other aspects of the trade embargo and several presidents have eased the rules to allow certain kinds of travel, especially humanitarian projects that aid the Cuban people. In January of 2015, President Obama announced regulatory changes that would:
Allow Cubans living in the U.S. to send more money to families in Cuba
Allow donations to humanitarian causes that help the Cuban people
Authorize the sale of certain communications equipment in Cuba
Permit U.S. institutions to open accounts at Cuban banks to allow U.S. citizens to use credit and debit cards there
Permit U.S. citizens to import up to $400 of Cuban products, including $100 in cigars
Permit U.S. citizens to travel to Cuba with licensed, third party tour operators
The last item is what's bringing a wave of U.S. citizens to the island. These "People-to-People" exchanges allow U.S. travelers to interact with Cuban citizens through educational and cultural experiences. The tour companies must be licensed for this purpose by the U.S. Treasury Department, and tourists must fly on a licensed charter service. Each traveler must have a Cuban entrance visa and pay a departure tax, services usually provided by the tour company.
Yes, you can get to Cuba by flying through Canada, Mexico or other non-U.S. country. You do not require a license if you are traveling for one of 12 purposes including education, research, cultural exchange, journalistic or religious activities or to visit family there. If you don't go with a licensed group, you are taking a chance that you are breaking the law, but prosecutions in the current climate are unlikely.

What is Cuba like today?
The experience of visiting Cuba has been described as stepping into the past. The apparent time-warp is illustrated by the number of classic 1950s automobiles that cruise the roadways. These American cars have been kept in running condition without the purchase of U.S.-made replacement parts. Cubans have become very good at repairing and patching cars and appliances with any material they can find.
Cuba is a poor country where the government subsidizes basic needs, but few people have much spending money. Infrastructure suffers from neglect, so roads have not been maintained and airports are in poor condition. In fact, of 170 airports in the country, only 77 have paved runways. One interesting fact that may seem strange is that there is no advertising: no billboards, no TV commercials, no radio ads. It's refreshing.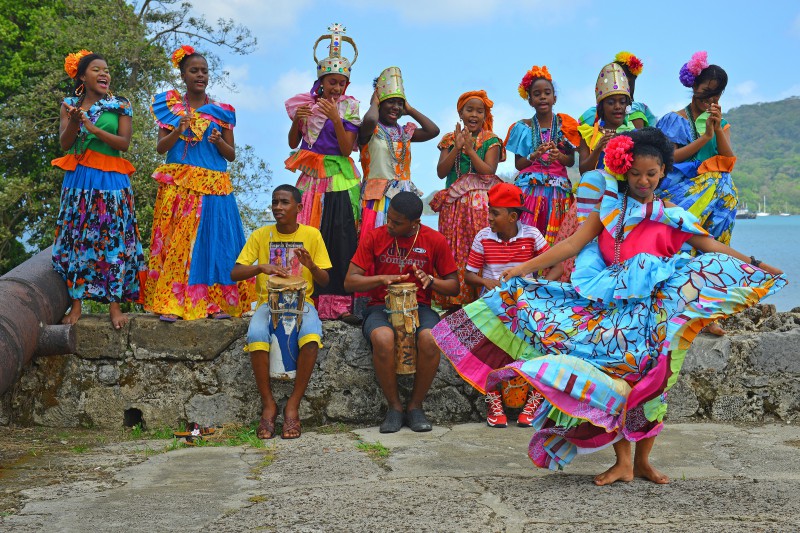 For visitors, there are few large hotels and a shortage of rooms for an expected surge in tourists. It is possible to stay in private guest houses called casas particular, and AirBnB recently announced that they have properties ready to rent there. Restaurants are also in short supply. The government-run restaurants are reported to be mediocre, but there are a few privately owned restaurants that represent an opportunity for owners to become more affluent. Some of these can be quite good.
Although there are some very nice oceanfront resorts along the northeast shore of the island, some travelers warn that expectations of 5-star luxury should be lowered a bit. Iberostar, Paradisus, Melia and other luxury brands are represented in cities such as Varadero, Cayo Santa Maria and Ensenachos. They provide all-inclusive beachfront vacations similar to other island destinations. The beaches are comparable to beaches in other Caribbean countries, but are not as built up with resorts and hotels. Natural beauty is one attribute in Cuba's favor.
Cruising to Cuba
There are dozens of lovely harbors along the northeastern shores of Cuba, according to Canadian and European small boat owners who have been able to anchor there and visit the quaint fishing villages for the last half century. Coming to the island by water is fairly easy, as it is only about 80 miles from Miami over calm waters. (Some intrepid souls have made that passage on large inner tubes.) Cruise and ferry companies have been granted licenses to take passengers to Cuba.
Given the shortage of hotel rooms, the best way to visit Cuba may be on a cruise ship, where food and lodging are built in. Carnival Corporation reports that it has obtained the necessary licenses and will start cruising to Havana in April 2016. The small cruise ship is named "Adonia" and carries just 710 passengers, suitable for docking at the smaller facilities in Cuba. The week-long trips will be "for the purpose of providing cultural, artistic, faith-based and humanitarian exchanges," according to the cruise line.
Lifting the trade embargo requires Congressional action. Short of that, it appears that the Obama administration is moving forward with plans to allow tourism travel to Cuba in the near future. Until then, if you want to see Cuba as it is, in the absence of U.S. influence, now is the time to go. Take a ride in a '52 Chevy, enjoy the tropical sun and the musical beat in the Latin nightclubs, and learn more about our near neighbors to south, kept hidden from us for five decades.
Signup for Vacation Deals
Exclusive access to private sales, customized specials & more