Backpacking through Europe? Here Are Some Packing Tips
I always over pack, whether I am going on a quick weekend getaway or traveling for work, I end up leaving my apartment looking like I'm moving out. That's why the concept of backpacking through Europe is so foreign to me. How am I expected to live out of only one small backpack? Even if I can manage to fit everything I "need" to bring with me, how am I going to carry it? It's going to at least be 100 lbs by the time I bring all of my clothes with me and not to mention all the souvenirs I will be bringing home. Here are some tips that I found on what to pack and how to pack for a European backpacking trip.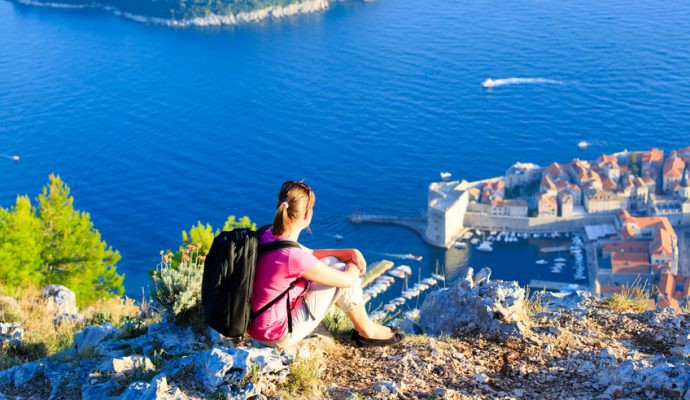 –Travel light– Your backpack should be under 20 lbs. If you think you can handle your bag being more than 20 lbs and it won't be a big deal, you should try the stair test. Pack your bag and walk up and down a flight of stairs ten times. This is also a great cardio workout.
–Pack Versatile Clothing– You should pack clothing that can be easily be layered and mixed/matched. Don't pack anything that you would only wear once because your limited space is valuable. Follow this simple rule, if you have to wonder if you need it, then you probably do not need it.
–Be Comfortable– Make sure to pack moisture-wick, quick-drying socks. The last thing you want is to be walking around in wet socks. Also, be sure to pack comfortable shoes, you will be doing a lot of walking and you do not want blisters. Make sure you break in your shoes at least two weeks prior to your trip.
–Bags within Bags– You don't want to carry around your backpack all day and night. Be sure to bring a small day bag or purse to take out with you. Also, pack a money belt. You can put your money and other important belongings tucked safely away. Be sure to pack a few Ziploc bags, these are for your dirty clothes or anything that gets wet. Pack a hanging toiletries bag, this will come in handy at hostels.
–Other Travel Necessities– Bring a padlock to keep your personal belongings safe. Purchase a quick-drying towel, you don't want moldy or damp clothes. First aid kit is incredibly important, you never know when you might need one. Be sure to pack hand sanitizer and travel-size toilet paper, you will be glad you have them. Be sure to bring a camera to document your trip and stay organized with packing cases or sleeves.

Now that you know what to pack, here are some tips on how to pack for a European backpacking vacation.
-The heaviest items should be next to your back and centered, medium weight items should be at the top of the bag, and the lightest items should be at the bottom.
-Use packing cases or sleeves to keep your clothes organized. Separate them into similar items.
-Put all liquids in plastic bags to avoid spills.
-Keep the items that you won't need to get to until you reach your hostel or hotel towards the bottom of the bag and items that you need to get to quickly towards the top of the bag.
Now that you know how easy it is to pack for your trip, start planning your European vacation today. Compare airfare and flight deals to make sure you're getting the cheapest plane tickets. Then look for discounted resorts and hotels throughout Europe. You may want to consider Europe vacation packages as well. Explore France, Ireland, Italy, England, Spain, and more and save in every city.
Want some more tips for your European backpacking trip?
Signup for Vacation Deals
Exclusive access to private sales, customized specials & more